Xbox Wants $1600 More From You. Will You Pay It?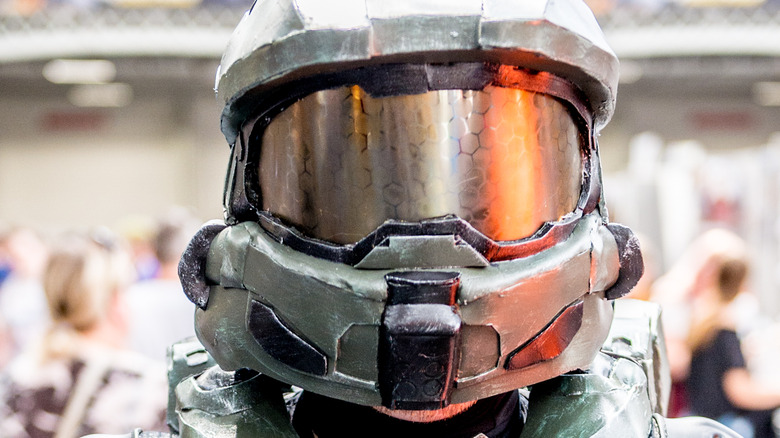 Ollie Millington/Getty Images
With each new generation of video game consoles comes another dent in gamers' wallets — and the Xbox Series X's $499.99 price tag has been one of their piggy banks' latest threats. Still, it seems like Microsoft isn't finished coming up with new ways to part fans from their greens. In an Xbox Wire blog post, Microsoft has unveiled a series of three official Xbox-licensed monitors developed by ASUS, Acer, and Phillips.
The newly unveiled 43-inch ASUS Strix Xbox Edition Gaming Monitor packs a visual punch when it comes to speedy gaming, combining 4K UHD output with "1ms moving picture response time" (basically, a measure of motion blur between images). Microsoft notes that the price of this particular monitor may vary depending on your region, so it's best to contact your local store for specific pricing details.
Not to be slept on, the new 28-inch Acer Xbox Edition Gaming Monitor boasts a slew of the same features as its brothers, with one of its more impressive features being its built-in KVM switch. This tech allows players to quickly and easily switch back and forth between two or more PCs (Microsoft's Xbox Wire post suggests that Acer's monitor is a more PC gaming-oriented monitor). Gamers who want to get their paws on this puppy are going to need to save their pennies. It will retail for $949.99.
While both Microsoft's ASUS and Acer monitors are sure to set gamers back when they drop this fall, their price tags pale in comparison to Xbox's Phillips monitor.
The Phillips Momentum Monitor will have gamers smashing their piggy banks
The biggest and most expensive of this titanic trio — the Phillips Momentum monitor — will cost a whopping $1,599.99 when it releases this summer. That number might seem pretty high, but the 55-inch monitor plays host to a ton of cool features, even boasting a built-in Bowers & Wilkins soundbar. Supporting 4K resolution 120HZ, Xbox's new behemoth looks more like a television set than a gaming monitor — but, for the ultimate Xbox aficionado, this might be seen as the only one true way to play.
These kinds of prices might look shocking, but as far as hobbies are concerned, gaming isn't cheap. Not only are there multiple consoles with prices that rise exponentially with each new generation, but there are controllers, tons of peripherals, and loads of games — some of which cost a new high of 70 bucks. To put the financial damage of your average console launch into perspective, say a gamer manages to nab an Xbox Series X at retail price ($499.99) along with an extra controller (around $60), an Xbox wireless headset ($99.99), and a single game ($60-$70). Said gamer will be dishing out over $700 — and that's assuming they can avoid paying jacked-up scalper prices.
With this in mind, Xbox's new monitors don't seem out of left field. Rather, these numbers are par for the course in a field that's getting more and more expensive to play in.