What These Stats Mean For The Future Of PlayStation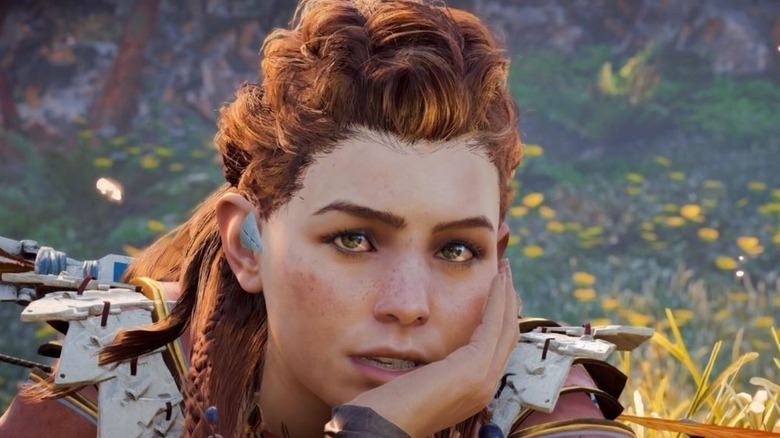 Sony presented a few knockout points at its recent Investor Relations Day that could signal an even more diverse and lucrative gaming experience for PlayStation fans. Investor days, also known as analyst days, are public presentations in which company executives explain the company's overall health, highlight recent accomplishments, and announce goals for the future. It's no secret that Sony has been on an upward trend with the acquisition of EVO and high demand for the PlayStation 5. Its gaming empire in terms of consoles, first and third-party games, and other gaming-related content are only on the rise. 
Sony recently released the full notes for its IR 2021 presentation, which is great news for those interested in reading between the slides. Anyone can view the info from the company's IR Day 2021 page under the Game & Network Services Segment (PDF available under Related Materials), but here are some of the major highlights. The following points from Sony's presentation in particular could hint at bigger trends over the horizon.
Game monetization is here to stay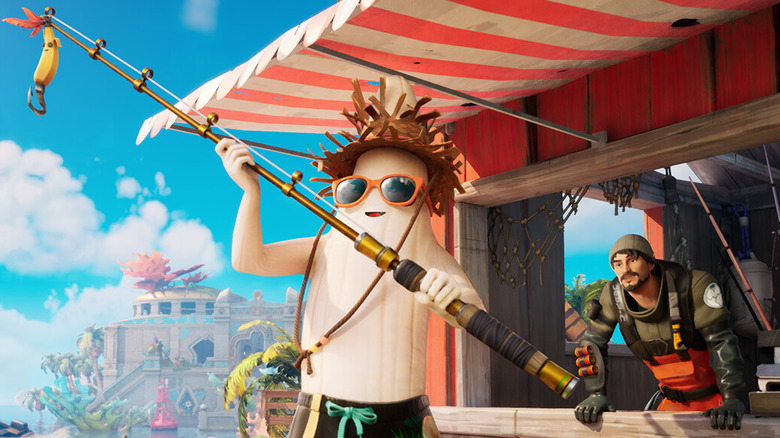 Game monetization — the addition of separate content players need to pay for apart from the standalone game — increased 231% in revenue for the next-gen console generation when compared to how much last-gen games and consoles made in the same amount of time. Microtransactions in particular have caused controversies within the gaming industry. In the past, Electronic Arts, games publisher, developer, and prominent PlayStation partner, has often gone after this type of monetization — sometimes in ways that fans have found shady. 
Full-price console games aren't the only ones thriving off game monetization, though. Free-to-play games like "Fortnite" and "Genshin Impact" often offer microtransactions. In fact, free-to-play games now account for 25% of the PlayStation store's revenue. Many players complain about game monetization, like the kind EA offers for "FIFA" and other sports games, because of how some of these games utilize loot boxes. Some have argued that loot boxes encourage gambling behavior, while other microtransactions essentially amount to "pay to win" mechanics. Even for free games, the total price of added content can end up costing more than a standalone game.
For better or worse, the increase in revenue indicates that Sony will continue its efforts to encourage in-game monetization. After all, it looks like people are willing to pay up.
PlayStation subscriptions are a success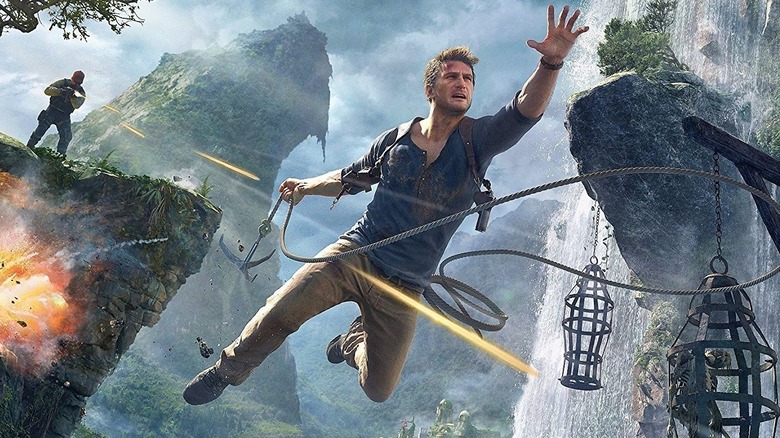 PlayStation subscriptions like PlayStation Now and PlayStation Plus now have more subscribers than ever. PlayStation Plus, which offers free monthly games and enables online multiplayer, now boasts over 48 million subscribers. PlayStation Now, the console's cloud gaming service that allows players to dive back into the PlayStation library, also nearly doubled its subscriber count to reach 3.2 million this year.
Sony polled its player base about the reasons behind their subscription decisions. About 40% of PlayStation Plus subscribers said they mainly use the service for online multiplayer. Another chunk of users (30%) said they subscribe for the free monthly games. The remaining respondents said they subscribed for game discounts and offers, and cloud storage for game saves.
So, in all, subscriptions continue to provide valuable services to PlayStation fans. The trend will likely continue into the new console generation. Meanwhile, Microsoft seems to be pushing Xbox Game Pass Ultimate harder than ever. Some console war watchers claim that exclusive games will be the deciding factor in which company wins the war, but services could play a big role too. Gamers apparently love free games almost as much as low prices for online multiplayer.
More women than ever own a PlayStation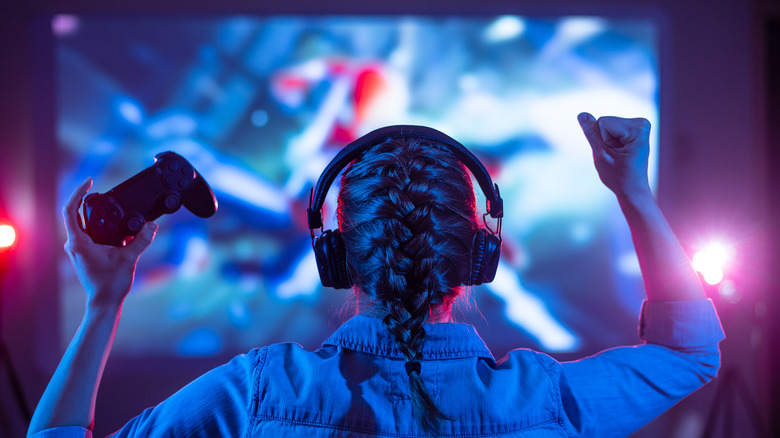 Shutterstock
Women in gaming has basically been a controversy since games existed. However, Sony showed off some stats that prove its efforts to market to women is working. The percentage of women who reported owning a PlayStation rose from 18% during the PlayStation 1 era to 41% for the current console generation. Women now make up nearly half of the player base, which suggests a rising interest in games. In line with that, the company has made an effort to publish more games with realistic and complex female protagonists, including Ellie from "The Last of Us," Rivet from "Ratchet and Clank: Rift Apart," and Aloy from "Horizon: Forbidden West."
In March 2021, Forbes reported that women now outnumber men as gamers. The kinds of games they play and the reasons they play differ from their male counterparts, though. According to research, more women play mobile games than men, both play about the same amount of time on PC games, and men significantly overtake women in the console category. 
So, while the stereotype of moms playing "Candy Crush" might be more true than not, historically male-dominated gaming spaces are also seeing an increase in women. 
Focus on global marketing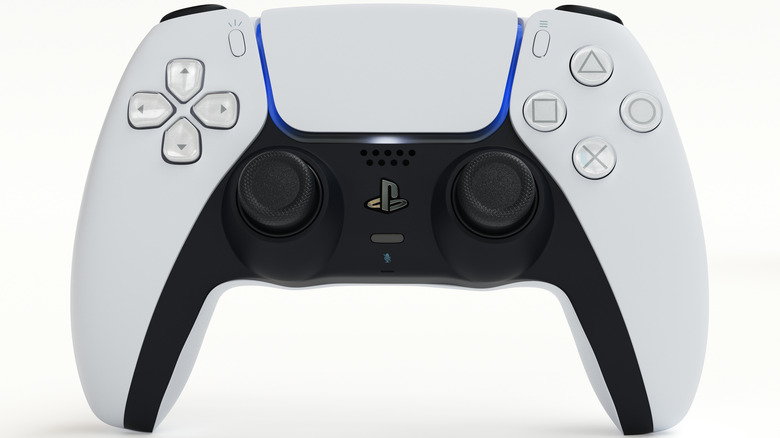 Shutterstock
In its IR 2021 presentation, Sony highlighted its efforts to expand PlayStation marketing efforts across the globe, especially in China. The company expects that the momentum from the PlayStation 5's release will double the revenue the company received from China during the PlayStation 4's initial life cycle. The company plans to invest in local game production, bolstering both PlayStation and PC release strategies to accomplish that ambitious goal.
It seems that these strategies are working, considering the number of fans who tuned into the PlayStation 5 announcement for its Chinese release date and pricing. The press conference about the PS5 release reached over 35 million direct views and spurred a higher volume of media reports, positive sentiment, and pre-orders than ever before. 
ing doesn't end with China, though. China is just part of its efforts to make the PlayStation brand more accessible to everyone, everywhere. Emerging markets, including China, rose to make up 10% of the PlayStation Store's revenue in the past year.
PlayStation looking to extend beyond consoles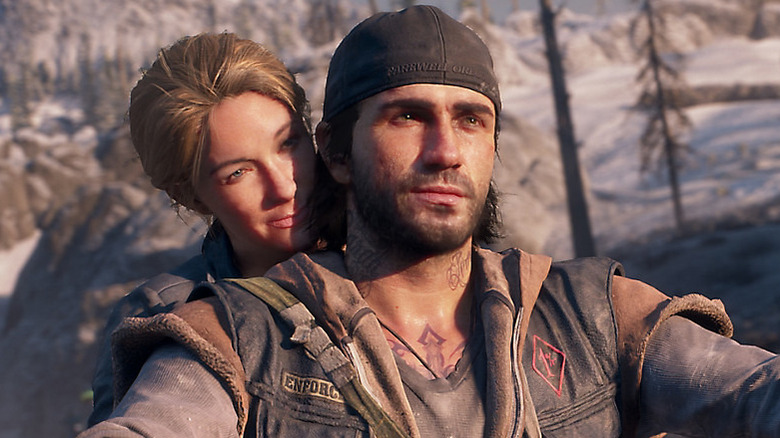 A slide in Sony's gaming presentation claims that the company is aiming for "a transformation from PlayStation's current consolecentric ecosystem to a future where large elements of our community extend beyond the console." In other words, PlayStation is looking for ways to engage its community and pull in new customers from outside the confines of console gaming.
Some initiatives include porting more PlayStation games to PC, allowing games like "Days Gone" to reach more PC-heavy markets like China. Another plan involves expanding PlayStation IP to mobile devices, like Square Enix has done with "Final Fantasy" mobile games. 
By opening more entry points into the Sony fanbase, players might discover more Sony titles or decide to invest in a PlayStation after engaging with the games via PC or mobile. Niko Partners analyst Daniel Ahmed points out that other initiatives, like developing live service titles on console and expanding accessibility via cloud gaming with PS Now, also align with this mission. 
The PlayStation brand is only growing stronger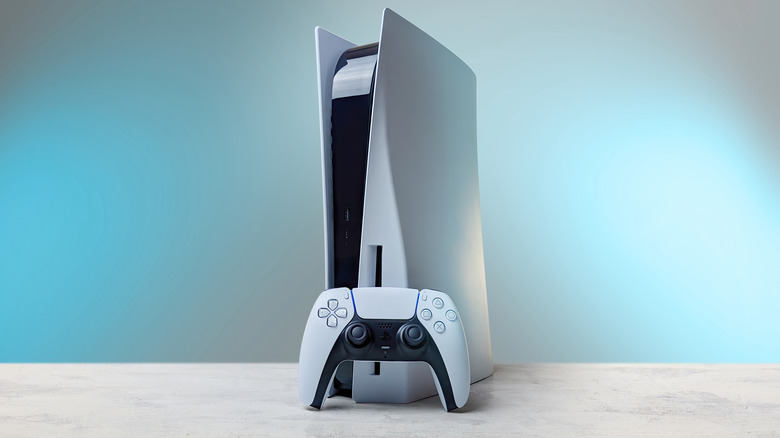 Shutterstock
According to Sony's 2020 Fiscal Year chart, the company is the most profitable it's ever been. Sony announced that the PlayStation 5 broke the company's record for the biggest console launch in history with 7.8 million units sold during the launch year. The company also boasted more monthly active users and hours played on the PS5 than the PS4 after launch within the same amount of time. This is especially impressive when you take into account the fact that PS5 stock hasn't stabilized yet.
Surprisingly, Sony is still at a net loss with PS5 sales. However, the loss seems to be related to the ongoing semiconductor shortage rather than lack of interest. Many PlayStation fans are still waiting for the chance to snag a PS5 — it's just that they seem to sell out in seconds. Sony expects that, with the trending interest, it will eventually break even and profit with the PS5. With the number of fans who are still trying to get their hands PS5, it looks like Sony might be right.