Will The Nintendo Switch OLED Fix The Joy-Con Drift Problem?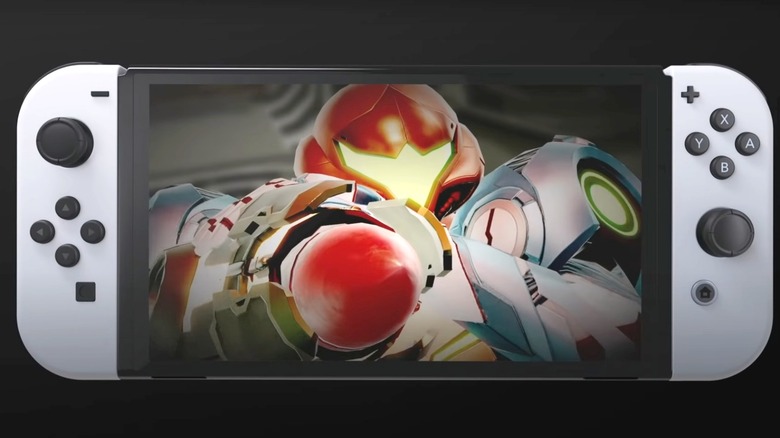 Joyless news about the new Nintendo Switch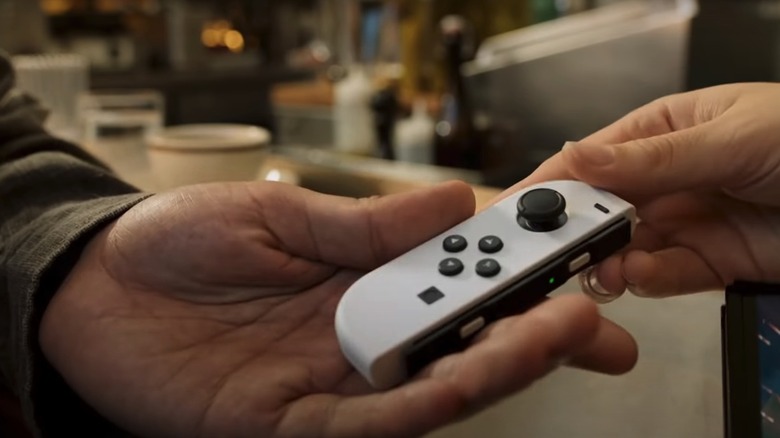 You may just want to hold off before making the jump to the Nintendo Switch OLED; on the UK website for the new model, there's a FAQ toward the bottom. One of the questions asks if the original Joy-Cons will work on the new Switch. Not only are they compatible, but they are the exact same controllers that came with the first model. What's even more strange is that this same information is not present on the American FAQ page for the Switch. Could Nintendo of America have anticipated that US consumers would not be pleased?
If you already have a Switch, it might be wise to wait and see what's next on the Nintendo conveyer belt. It's unlikely that fans will see any improved Joy-Cons until a new iteration of the hybrid console is released. Even then, Joy-Con drift might be a factor that Nintendo enthusiasts will have to live with for quite a while.