Nintendo Is Ending Another Mario Game Whether You Like It Or Not
These days, it seems that a lot of "Mario" games just can't last. Following the timed availability of "Super Mario 3D All-Stars" on the Nintendo Switch and the end of battle royale platformer "Super Mario Bros. 35," Nintendo is now shutting down mobile title "Dr. Mario World" after just over two years in service.
The latest game in the long-running "Dr. Mario" spinoff series, "Dr. Mario World" was released for mobile devices on July 10, 2019. With the match-three gameplay style of previous "Dr. Mario" iterations, the game included both single- and multiplayer modes. Even though it continues to draw loyal players, Nintendo will soon see "Dr. Mario World" to its conclusion in all forms.
A recent update on the "Dr. Mario World" website offers a brief explanation of the game's end. Specifically, the announcement says that "Dr. Mario World" will officially be shut down Monday, November 1, 2021, at 6:00 A.M. UTC. The update adds that the in-game currency of diamonds will no longer be available for purchase after July 28.
If players attempt to launch "Dr. Mario World" following the end of its service in November, the announcement explains, "an end-of-service notification will be displayed and you will not be able to play the game. You will be able to look back at your play history in Dr. Mario World Memories, which is a web page that will become available after the game's service ends." The post doesn't mention why the game is being closed, but this is becoming a recurring theme for Nintendo and Mario games.
This is just the latest of Mario's "deaths"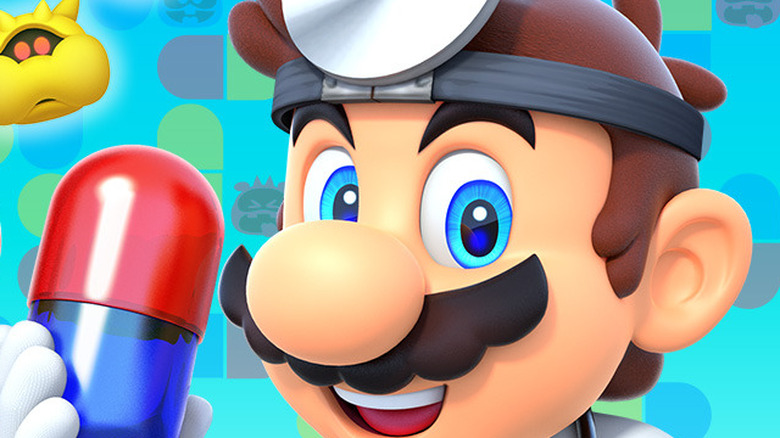 This news would come as a bit more of a surprise if Nintendo wasn't in the habit of applying limited availability to "Mario" games these days. As mentioned previously, the Nintendo Switch's "Super Mario 3D All-Stars," which includes beefed-up ports of "Super Mario 64," "Super Mario Sunshine," and "Super Mario Galaxy," had a short six months in retail. Released in September 2020 and removed from both physical and digital retailers at the end of March, Nintendo of America President Doug Bowser justified the decision as simply being an interesting way to recognize Mario's 35th anniversary.
Moreover, "Super Mario Bros. 35" and the Wii U's "Super Mario Maker" were given the shaft as well on March 31 this year, making the day essentially look like the death of Mario. Now, however, the "Mario" franchise has suffered yet another loss in 2021 with the shuttering of "Dr. Mario World."
Following the end of service announcement on the official "Dr. Mario World" Twitter account, the replies were filled with fans expressing their disappointment in the discontinuation of the game. Currently, there are no plans for another "Dr. Mario" title.