What The Critics Are Saying About Boyfriend Dungeon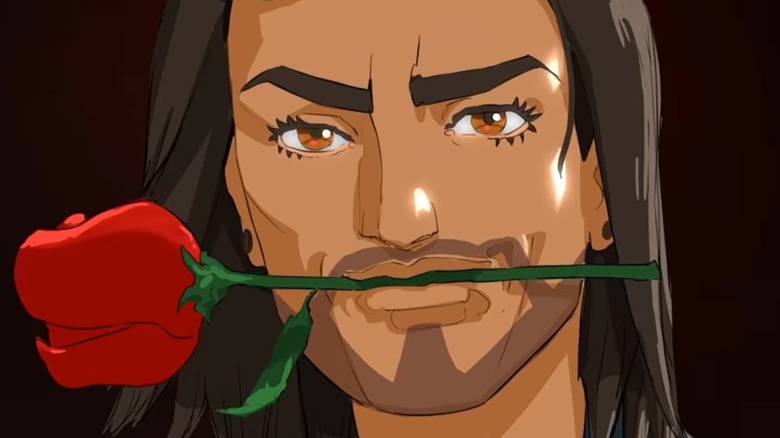 One of the most bizarre games planned for release in 2020, "Boyfriend Dungeon," missed its expected launch target, but Nintendo surprised fans with the unexpected launch of this inventive crossover title immediately after the August 2021 Indie Showcase.
"Boyfriend Dungeon" melds the dating sim experience with that of a roguelike dungeon crawler, in a style similar to "Hades," by taking one of the most critical aspects of each genre and combining them into one. In the game, the player sets out to meet potential partners, only to find that those possible romantic connections transform into the weapons used to fight their way through the world's dungeons.
Why is the player fighting through those dungeons? It turns out there are a few reasons, but the one noted at the Indie World Showcase 2021 is to "use the in-game cash you earn from fighting monsters to woo your weapons on romantic outings." "Boyfriend Dungeon," which is now available for the Nintendo Switch, Xbox, and PC, has been an object of mild fascination for the gaming community since its successful Kickstarter campaign was fully funded in August 2018, per a developer update.
Now that the title has finally arrived, plenty of gamers are excited to find the weapon of their dreams and build a long-lasting relationship built on trust, communication, and money earned from dungeon raids. Here is what the critics had to say about "Boyfriend Dungeon."
Critics found plenty to love in Boyfriend Dungeon, but some wished it lasted longer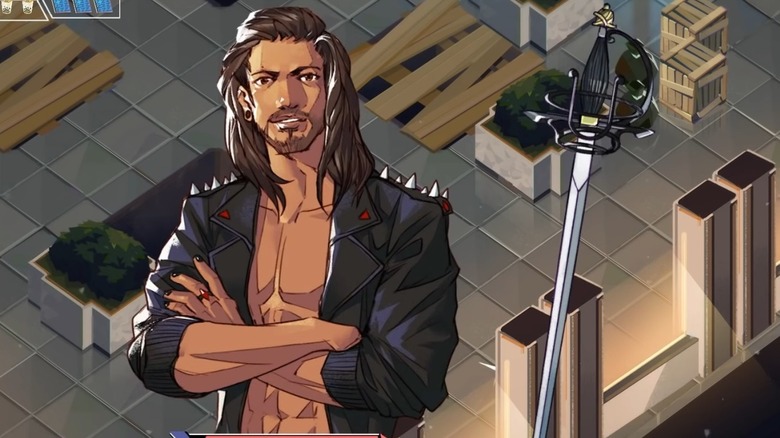 The critical response to "Boyfriend Dungeon" has been positive. FanByte summed it up with, "'Boyfriend Dungeon' is the kind of game that starts out great and confidently gives you everything it said it would in the pitch."
While critics found that the title put in a lot of work to marry its two halves, dungeon crawler and dating sim, some felt that one end of "Boyfriend Dungeon" clearly received more attention. RockPaperShotgun stated, "As a whole experience, 'Boyfriend Dungeon' leans more into the dating than the dungeon clearing." The review went on to state that the game features rewarding arcs for all of its potential partners, which include male, female and non-binary characters.
While reviewers noted that the dating sim portion of "Boyfriend Dungeon" was the more expansive part of the game, the combat portions still had plenty of depth to them. RockPaperShotgun observed, "I really like how the weapons feel markedly different from each other, feeding in to how you feel about them personally." However, FanByte pointed out one significant issue with the variety of dungeons available: "The problem? There are only two of them."
Ultimately, it seems gamers who come into "Boyfriend Dungeon" with the right expectations will find plenty to enjoy. As one overwhelmingly positive review from But Why Tho? declared, "Overall, 'Boyfriend Dungeon' is the perfect combo of thirsty and thoughtful."