Blink And You'll Miss This Call Of Duty: Vanguard Teaser Detail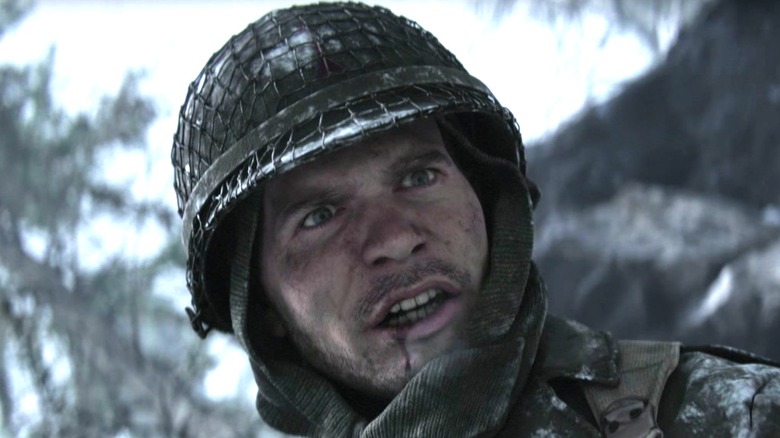 After numerous leaks that seem to have spoiled its official reveal, "Call of Duty: Vanguard" has finally gotten some teases straight from the developer — and some eagle-eyed fans spotted a detail hinting at one the battles featured in the game. 
On Twitter, MrDalekJD, a YouTuber best known for his "Call of Duty" videos, shared a very short teaser for the next "Call of Duty" sent to him by the developers. The teaser is only five seconds long but between the previous leaks and some frame-by-frame analysis, a fan thinks they've figured out what the teaser is hinting at.
The title "Call of Duty: Vanguard" and its World War II setting are already known through various leaks, but @ww2_estian on Twitter was able to piece together some interesting information. One of the fallen signs briefly seen in the teaser has the word "Merville" written on it, alongside another word that isn't visible. If you blink, you're very likely to miss it altogether. @ww2_eastian linked this to the Battle of Merville Gun Battery, which took place on June 6, 1944. 
Not only does this give fans an idea of which battles might be in the game, but it also presents an interesting timeline for the game.
More Call of Duty Vanguard info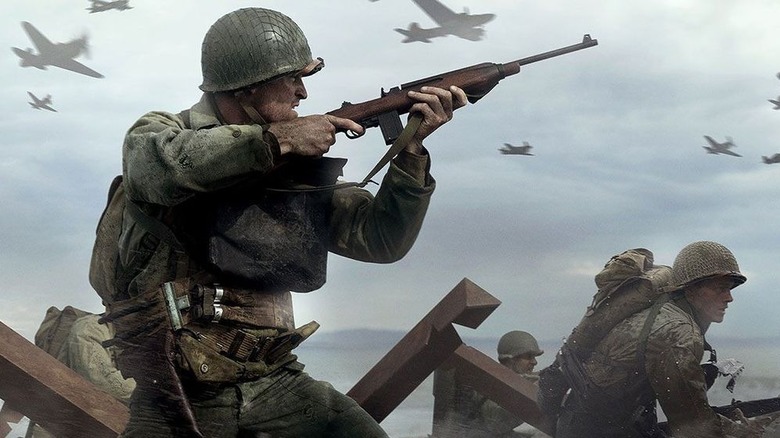 The timeframe of the Battle of Merville Gun Battery would seem to stand in opposition to what we know about the game already. DualShockers' recently Tom Henderson shared on Twitter that "Call of Duty: Vanguard" takes place directly after the end of World War II. With that in mind, this battle must be early in the campaign, since it takes place about a year before the end of World War II. Otherwise, players might find themselves visiting the site of the battle after it has already occurred.
While the existence of another "Call of Duty" this year shouldn't surprise anyone, it is kind of a shock for fan to see that information about "Call of Duty: Vanguard" has been leaking out constantly. It's gotten so bad that both the main "Call of Duty" Twitter and the Sledgehammer Games Twitter have been posting memes about the constant leaks. 
It shouldn't be much longer until the game is officially revealed, especially if Activision is sending content creators teaser trailers to share. Of course, all of this comes as Activision Blizzard deals with a discrimination lawsuit accusing the company of having a "frat boy" culture, so the company may be leaning into "Call of Duty" fan excitement to win the day.