Cyberpunk 2077's First DLC Is Seriously Disappointing Fans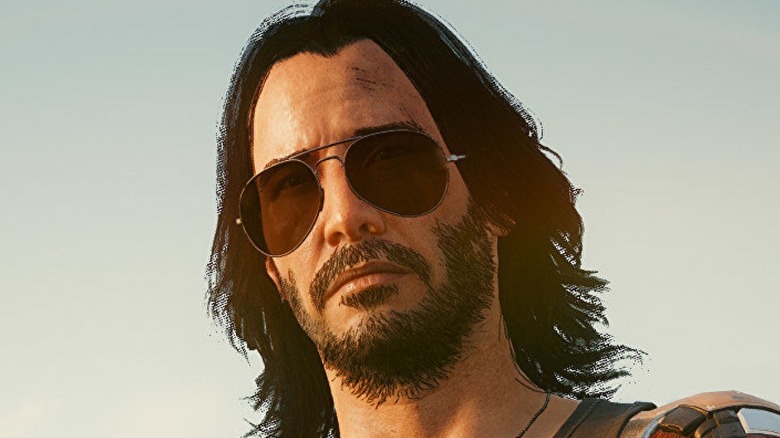 After a long year of hotfixes, patches, and even refunds, "Cyberpunk 2077" developer CD Projekt Red has finally delivered the game's first DLC. However, it seems that a lack of features has turned the arrival of the new content into yet another letdown for fans of the much-hyped open-world roleplaying game.
The new DLC was announced during a livestream on the CD Projekt Red Twitch channel dedicated to the new 1.3 patch for "Cyberpunk 2077." As noted on the patch notes posted to Cyberpunk.net shortly after that livestream concluded, the patch will include three pieces of significant DLC, including an alternate appearance for Johnny Silverhand, two new rare jackets, and a new vehicle called the Bandit. In addition, the 1.3 patch offers improvements to the driving minimap, which fans on Reddit have previously labeled "useless."
Beyond that, the patch includes extensive adjustments for balance issues, bug fixes for a massive number of quests, as well as improvements on visual problems such as "an issue causing NPCs to not look at V during various scenes." While it's great to see CD Projekt Red committed to fixing this title's bugs, many players were hoping for more. 
Here is why the first DLC drop for "Cyberpunk 2077" left fans disappointed.
Cyberpunk 2077 fans were hoping for a more significant expansion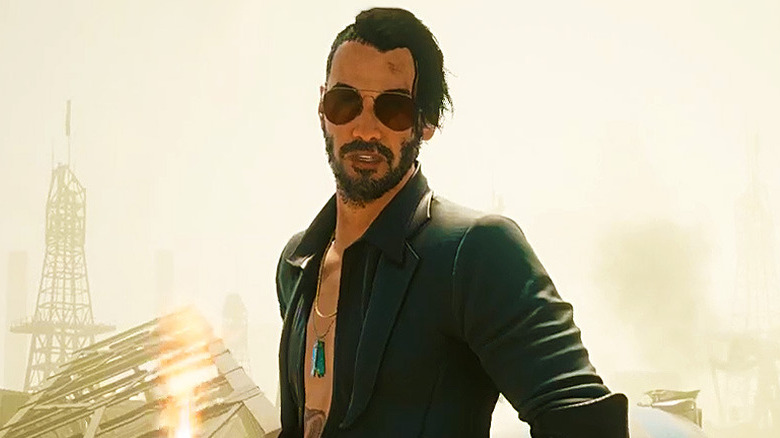 "Cyberpunk 2077" has been in a state of limbo ever since its disastrous launch. After its dismal performance on the PlayStation 4 led to Sony pulling the game from its digital marketplace, the game didn't make its return to the PlayStation store until June. While it was known that CD Projekt Red refocused its post-launch update roadmap on damage control and bug fixes, many felt that a new skin and a couple of jackets were far too little, way too late.
Fans took to Twitter to make their voices heard. @BuddhaMba said, "SOMEBODY at CDPR must have said 'After everything that's happened since December we can't have an entire live stream just to announce a bunch of jackets and 1 new car.'" @SkullzCrushed shared a screenshot of the new items with the caption, "I get it, it's free but really?" Meanwhile, users like @rblx_unique shared wish lists of items  that fans had hoped for but were omitted. These included such things as AI fixes, improvements to the game's wanted level system, and purchasable properties.
"Cyberpunk 2077" players were told to expect expansions for the game, which CD Projekt Red's UI Coordinator Alvin Liu once compared to the massive additions the company produced for "The Witcher 3" (via Prima Games). While very little about the launch or post-release schedule for "Cyberpunk 2077" has gone according to plan, there are still plenty of fans invested in seeing the game improve and expand — which makes minor DLC drops like this a disappointment at best.