Everything We Know About The New GTA Trilogy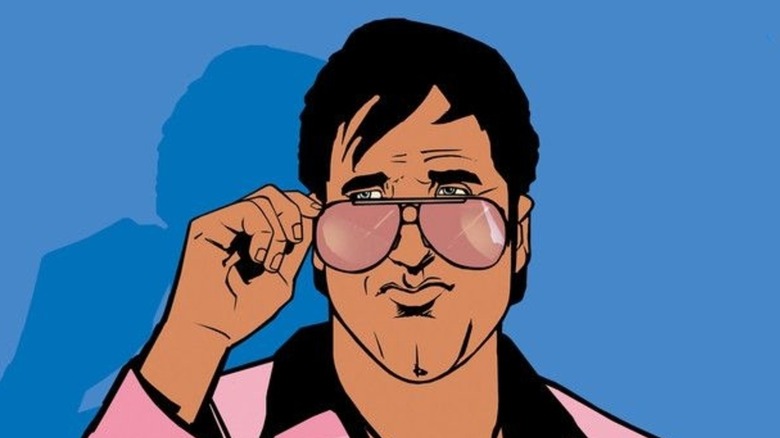 Ever since Take-Two Interactive announced it has three new "remasters" or "remakes" in the works in their earnings presentation for Q1 2022, many fans have speculated it has something to do with the "Grand Theft Auto" franchise. With Take-Two's mod takedowns sparking remake rumors and insiders claiming that a "GTA" remaster is just around the corner, an announcement seems like it could happen at any time. But, just how much is known about this supposed collection of revamped "Grand Theft Auto" games?
Advertisement
First and foremost, the remasters are said to be those of the classic PS2 trilogy of "GTA" titles: "Grand Theft Auto 3," "Grand Theft Auto: Vice City," and "Grand Theft Auto: San Andreas." What's more, they might be coming much sooner than you might expect. According to Kotaku, the remakes could be launching as early as Fall 2021, around the same time as the standalone "GTA Online" and before the next-gen version of "GTA 5" launches. Here's what people in the know have claimed about the remastered trilogy.
On everything from PS5 to Nintendo Switch
Kotaku's sources claim that the "GTA" remasters will release on Google Stadia, PC, PS4, PS5, Xbox One, Xbox Series X/S, Nintendo Switch, and mobile devices. If the game truly does release on the Switch, it would be the first instance of a major "GTA" title launching on a Nintendo console — a potential game-changing moment. Sources note that Rockstar's main focus is currently on the remasters' console iterations, which means the PC and mobile versions may be pushed back into 2022.
Advertisement
The remasters are reportedly in development by Rockstar Dundee. Before the studio was acquired by Take-Two, Rockstar Dundee (then known as Ruffian Games Limited) released and worked on a handful of games. Prominently, it developed "Crackdown 2" for Xbox 360 and later worked on "Halo: The Master Chief Collection." The latter, of course, is an anthology made up of enhanced and remastered ports of classic "Halo" installments, which would seem to position Rockstar Dundee as the ideal studio to tackle these "GTA" remasters.
Rockstar Dundee is rumored to be updating the games with both "new and old graphics," and is allegedly using Unreal Engine to achieve this.
Should we trust the leaks?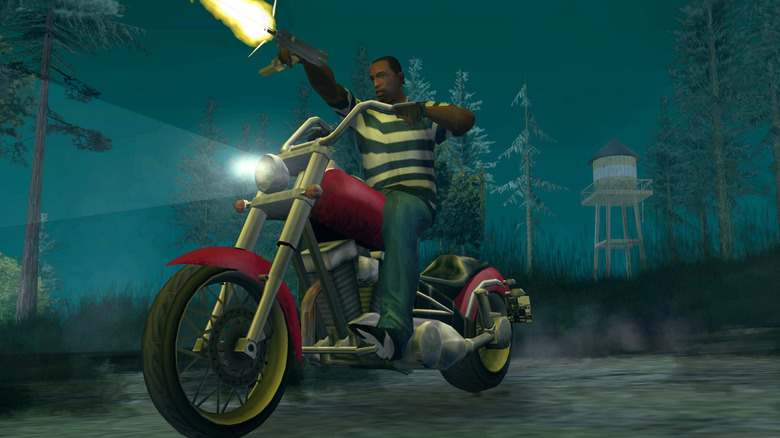 Rockstar fans may also be in for a "Red Dead Redemption" remaster or remasters of other Rockstar classics, if Kotaku's sources are to be believed. Rumors have circulated regarding "Red Dead" remakes for quite some time. However, the development of these would apparently be predicated on the success of the upcoming "GTA" remasters.
Advertisement
While it is recommended to still take these rumors with a grain of salt, it is well worth noting Kotaku's claim that its sources have traditionally been accurate in prior "GTA" leaks, as well as leaks regarding "Red Dead Redemption." In other words, there's nothing wrong with letting the hype build while waiting for an official announcement.
As for "GTA" titles beyond remasters and re-releases, fans at least know there is a "GTA 6" in the works. Very few details are known about its development — but of course, there are plenty of supposed leaks regarding when it might be released. Luckily, while you wait for further information on "GTA 6," there are plenty of other open-world games well worth your time.
Advertisement