Take-Two's GTA Mod Takedown Gets The Rumor Mill Turning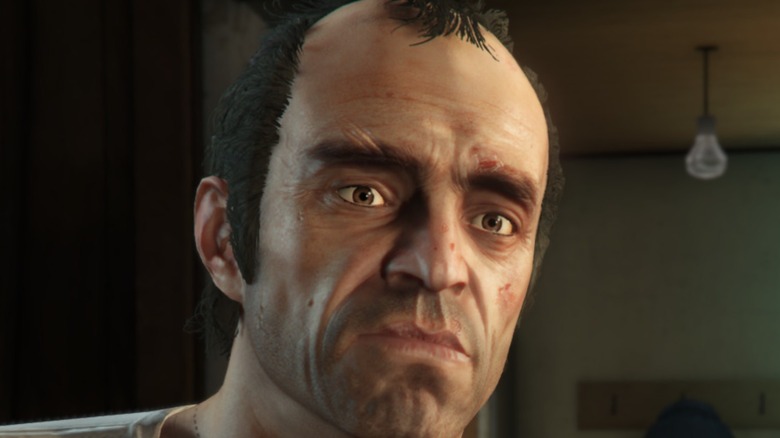 Within the last year, there have been a bevy of rumors and leaks surrounding the "Grand Theft Auto" series. From DualShockers writer Tom Henderson suggesting a 2024-2025 "GTA 6" launch window in what surely would cause fans to throw a fit to a leak indicating rumors are wrong about the size of "GTA 6," fans can't stop looking for new information on anything "Grand Theft Auto"-related. In addition to "GTA 6," people have been speculating that Take-Two Interactive and Rockstar may soon announce three re-releases of older "GTA" titles, thanks to information in Take-Two Interactive's earnings statement as well as multiple DMCA takedowns that have occurred in 2021, including one issued against LibertyCity.net.
According to TheGamer, the first DMCA takedown occurred back in February when Take-Two and Rockstar jointly took action against the creators of reverse-engineered iterations of "Grand Theft Auto 3" (or "Re3") and "Grand Theft Auto: Vice City" (or "reVC"). The two games, which included numerous improvements to the originals like enhanced visuals, were then taken down by their creators, just as a reverse-engineered version of the PSP's "Grand Theft Auto: Liberty City Stories" was in the works. However, the takedowns against modded versions of older "Grand Theft Auto" titles might mean something big is on the way from Take-Two and Rockstar directly.
Three GTA re-releases on the way?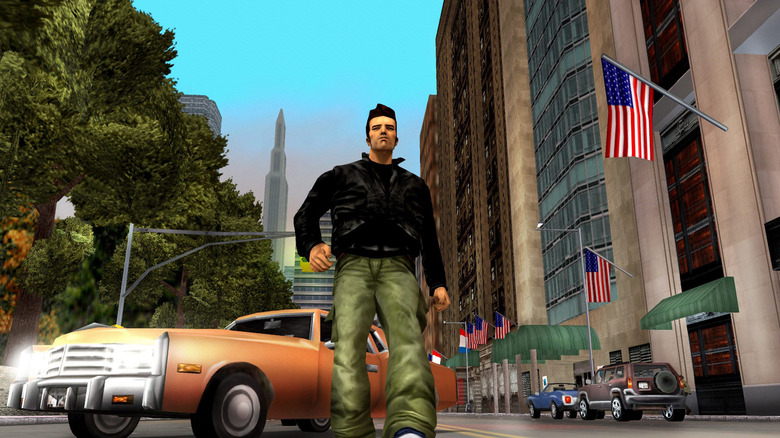 Several months after the February takedown, Take-Two and Rockstar Games have issued additional DMCA complaints against mods for some of their older games, leading some to believe that Take-Two is working on re-releases for older "Grand Theft Auto" games. Per TheGamer, the primary target of Take-Two and Rockstar Games' newest DMCA takedown is the aforementioned LibertyCity.net, which is host to a wide variety of mods for older "GTA" titles. Further, the site helps migrate portions of older titles into newer ones, such as "Grand Theft Auto 5."
LibertyCity.net did confirm that this was part of Take-Two's series of DMCA takedowns and that the company "requested to remove modifications for GTA games from LibertyCity." LibertyCity.net stated that these mods "won't be available to download on LibertyCity anymore." The site also reiterated the thoughts of many "GTA" fans, which is that since Take-Two "actively bans mods since July," it is "preparing for the release of potential remastered versions of older GTA games."
It is worth noting Take-Two Interactive has issued DMCA takedowns in the past. So, given that "Grand Theft Auto" took down content before, only for it to not go so well when Take-Two reversed its decision, the latest takedowns could be pure coincidence. Fans may see Take-Two once again reverse its decision. However, in light of its earnings slideshow, the potential for re-releases continues to grow with instances like this.