New PS5 Model Sends Fans Looking For Clues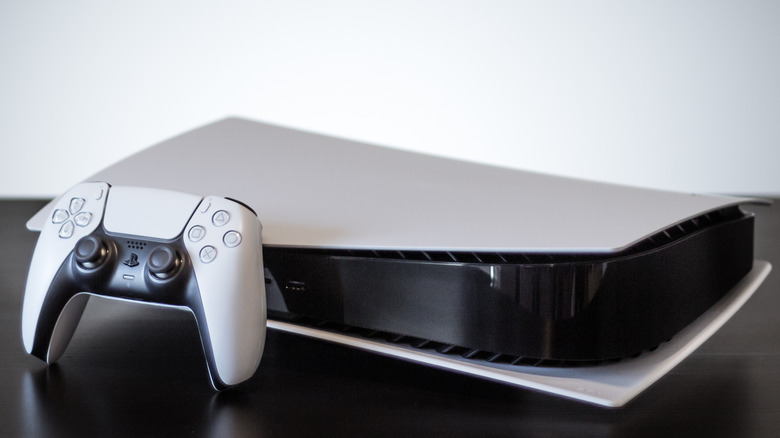 Mohsen Vaziri/Shutterstock
PS5 fans haven't had an easy go of actually getting their hands on a console. Those hoping to snag Sony's latest system got the worst supply news in May, when the company announced that demand still outstripped supply and that fans weren't likely to see more PS5s anytime soon. Even amid massive sales and high demand for its products, Sony hasn't stopped improving the PS5. In fact, one Australian news outlet reported that new PS5 models have been spotted on store shelves, sparking fan speculation about updates to the PS5's design.
The Australia-based games site Press Start reported that fans have spotted new editions of the PS5 in stores, igniting speculation that Sony might be continuing to tweak the console's design. The PS5 Digital and standard editions began appearing in Australian retailers with minor improvements, including a slightly modified stand and lighter casing. The basic specs of the console haven't changed, however, and all of the improvements were strictly related to the hardware's case.
The new design is a little more than half a pound lighter than the original PS5, and includes a screw in its base that can easily be adjusted by hand. PS5 owners might not have noticed or cared about getting a screwdriver out each time they needed to adjust the PS5's stand, but being able to quickly alter the stand without digging through a junk drawer for a tool is a definite improvement. Fans scrambled online to find clues about the new PS5s, although some weren't looking for news of design improvements.
An end to the next-gen PlayStation shortage?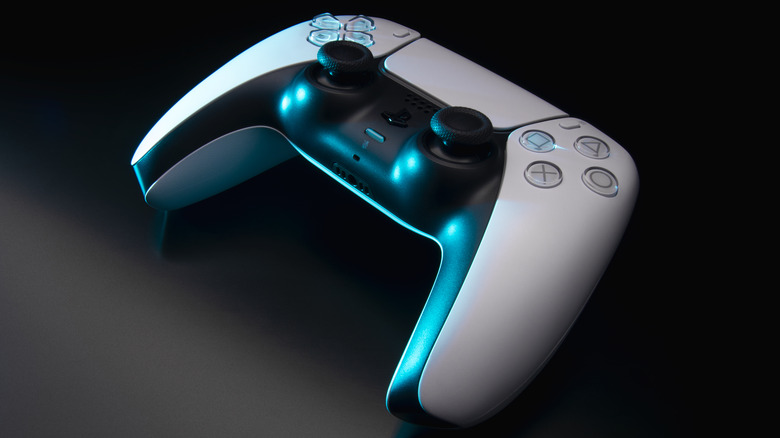 SolidMaks/Shutterstock
Fans didn't seem to care much about the improved stand or the lighter weight of the PS5. Instead, they only had one issue on their minds: supply. One gamer asked on Twitter, "Does it come with improved availability?" Another replied, "It does for scalpers." 
Most fans know that scalpers have made an astonishing amount of money off of next-gen sales, mostly through using bots to snag consoles as soon as they're listed online. Fans wanted to know if an improved PS5 model meant more were being produced, ending the availability issues that have plagued the system since launch.
Console sales — both for the Xbox X|S series and the PS5 — have been adversely affected by a microprocessor shortage partially brought on by the pandemic. The supply shortage only made scalpers' activities even more noticeable, and gamers haven't been shy about voicing their frustration. Unfortunately, the small improvements made to the PS5 are all cosmetic, and microprocessors are still difficult to come by. Despite the excitement that comes from a new and improved design, the PS5 shortage isn't over just yet.