Why Activision's Name Isn't In The Call Of Duty: Vanguard Trailer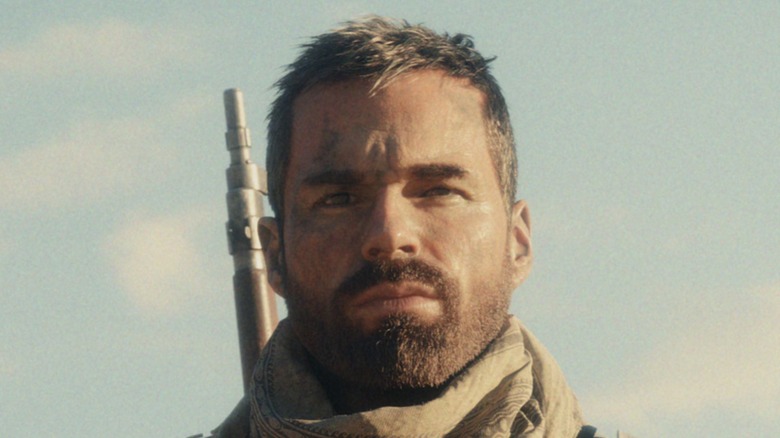 "Call of Duty: Vanguard" was officially announced last week via a thrilling Reveal Trailer, but one detail was suspiciously missing. Activision has been the publisher of the "Call of Duty" series since the beginning, but the company's logo was nowhere in sight when it came to the new trailer. Instead, the only visible credits went to development studios Sledgehammer Games, Beenox, and Treyarch, along with a "Call of Duty Presents" banner.
All three of those developers have worked on some of the biggest installments in the series, but it's still odd for Activision's name to be completely omitted. Activision definitely had a hand in the creation, promotion, and release of "Vanguard," so fans may be right to wonder what is going on with the credits in the new trailer.
It seems that this was intentional. In fact, Activision claims that the exclusion of the company's logo was a "creative choice." Here's what that might mean for "Call of Duty: Vanguard."
Activision claims omission of their logo was a creative choice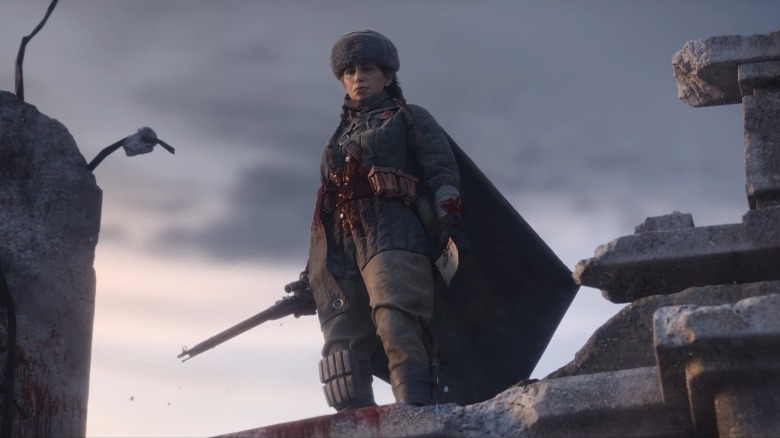 The questions surrounding the trailer credit all started when the missing logo caught the eye of Video Games Chronicle. Journalist Andy Robinson wrote an article questioning why the video opens with "Call of Duty presents" rather than "Activision presents" and why the gaming publisher's name and logo were absent from the entire video.
This in turn caught the eye of Axios Gaming's Stephen Totilo, who spoke to an Activision PR representative. Totilo explained to VGC via Twitter, "I asked Activision about the logo's absence, a change from other CoD reveals. Their PR: 'Call of Duty has continued to expand into an incredible universe of experiences. This was a creative choice that reflects how Vanguard represents the next major installment in the franchise.'"
In other words, Activision seems to be claiming that it wishes for the "Call of Duty" name to stand on its own. However, some commenters on Totilo's post believe it's more likely this is an attempt to distance the best-selling series from Activision's tarnished reputation. 
Activision Blizzard has been facing a growing number of lawsuits in light of the exposure of the company's toxic work culture. Allegations of sexual harassment have led over a thousand employees to protest and some members of leadership to step down from their positions. With so much bad press, it makes sense that this might not be the best time for a new game to bear the Activision name.