TimTheTatman Has Some Heartfelt Words For Dr Disrespect
TimTheTatman and Dr Disrespect have had quite a complicated relationship in the past. Between Dr Disrespect slamming TimTheTatman while ranting about Twitch and TimTheTatman making the stunning admission that he doesn't think he could play with Dr Disrespect, the two "Call of Duty: Warzone" players haven't always seen eye to eye. Now, amidst Dr Disrespect's lawsuit against Twitch, TimTheTatman offered some heartwarming words.
On August 24, Dr Disrespect gave TimTheTatman an "official #DocChallenge" on Twitter. The goal was to win a solo "Warzone" game within three games. The prize was a signed Doc vest that Dr Disrespect posted a picture of along with the challenge. Shortly after, Dr Disrespect canceled the challenge with some harsh banter.
TimTheTatman didn't reply on Twitter, but he did have a message for the Doc on stream. One Twitter user shared a clip of TimTheTatman reaching out to his old friend, saying, "For what it's worth ... I miss you. I miss us. I hope life's good."
Considering the two haven't had the friendliest of interactions on Twitter lately — and keeping in mind the stress and pressure that the Doc is under because of the Twitch lawsuit — the words from TimTheTatman are enough to pull on gamers' heartstrings.
This isn't the first time Dr Disrespect and TimTheTatman have bantered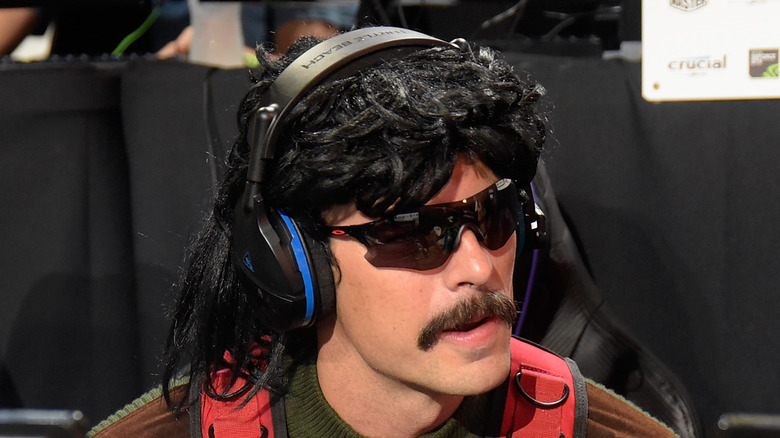 Michael Tullberg/Getty Images
While TimTheTatman brushed off Dr Disrespect's antagonizing words this time, he hasn't always done so in the past. Earlier in 2021, Dr Disrespect went after TimTheTatman by giving away a signed Lamborghini to the first person who could stream snipe TimTheTatman while playing Doc's song "Give 'em the Love" over voice chat.
The Twitter user who successfully did this shared a TikTok that included both the Doc's tweets and Tim's reactions. While TimTheTatman didn't say anything too negative throughout the clips of him getting stream sniped, it was clear he got a little frustrated. He even tweeted back "what are you doing" to the Doc, which the Doc responded to by saying "relax a bit."
The two may not always be on the same page, but TimTheTatman was quick to speak well of the Doc on his recent stream. His words were a nice way to pay some respect to Dr Disrespect, who has said that he's having a hard time with other companies after Twitch banned him. Combined with the struggle of a lawsuit against the biggest streaming platform online, it's safe to say that Dr Disrespect is going through some professional difficulties. Tim's words were heartwarming and supportive, and perhaps indicative of a future friendship between the two streamers.