New Halo Xbox Series X Suffers A Fate We All Saw Coming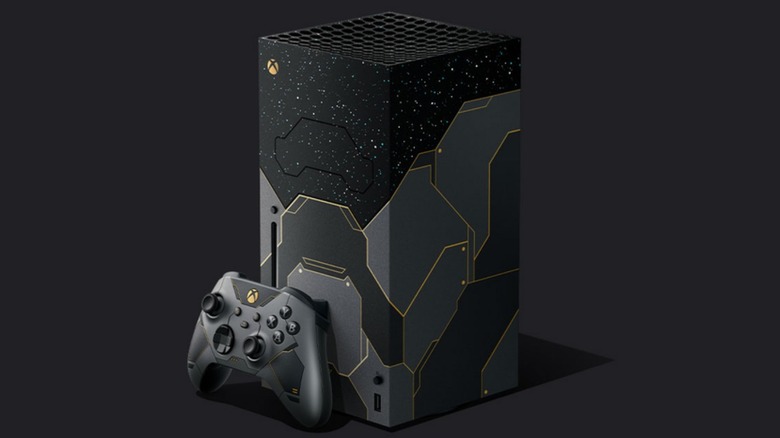 It seems as though in this day and age, consumers can't really look forward to any hot new limited items unless they have especially deep pockets. Just yesterday, fans finally learned that "Halo Infinite" would be released on December 8 of this year. The news broke with the stunning revelation that Microsoft was celebrating the 20th anniversary of "Halo" by releasing a special themed edition of the Xbox Series X, along with a new Xbox Elite Wireless Controller. Exciting, right? Maybe not.
Advertisement
Many eager enthusiasts probably sighed at this news, knowing very well what they would have to go through to get one of these collector's items. At this point in the game, most consumers have come to grips with the fact that the next-gen scalper problem has gotten out of hand. So when the new "Halo" Xbox Series X was announced, everyone saw the writing on the wall. And indeed, the scalpers hit their cue flawlessly.
Pre-orders started on August 25, and of course, Microsoft's online store ran out. Unfortunately, gamers' luck won't be any better with Amazon, Best Buy, Target, or Wal-Mart. So where exactly can you grab a unit? If you guessed eBay, you guessed correctly. But as you can probably imagine, it will cost you a pretty penny.
Advertisement
How much the new Halo Xbox Series X will really cost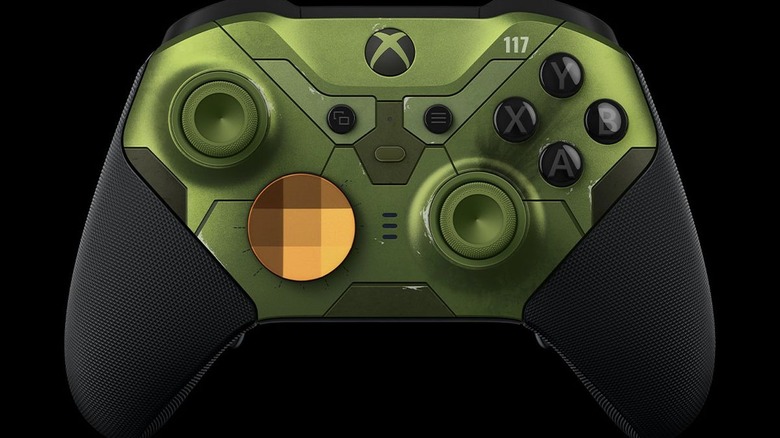 The Xbox Series X "Halo Infinite" Limited Edition bundle retails for $549.99, but the odds of securing a unit at that price are rather slim. Currently, if you search for the bundle on eBay, you'll find several pre-orders listed for around $1000. If your heart is set on getting some cool "Halo Infinite" paraphernalia but you're not willing to pay the scalper tax, you could always pick up the Elite Wireless Controller instead, right? At a retail price of $199.99, that purchase shouldn't be too hard to justify.
Advertisement
Well, those are also getting scalped on eBay, with some examples nearing the MSRP of the Limited Edition Series X. Due to the temporary nature of eBay listings, Game Rant provided a snapshot of current offerings.
Everyone was hopeful that Xbox would finally beat the scalpers when it rolled out its Console Purchase Pilot program. Groups of resellers has made such an astonishing amount of money off of Xbox and PS5 that it's doubtful they'd give up without a powerful fight. Will there ever come a day where gamers can easily pre-order limited items directly from retailers? Perhaps Microsoft will pump out another batch of these "Halo Infinite" consoles and controllers down the road.