Fortnite Wants Over $13,000 From You. Will You Pay It?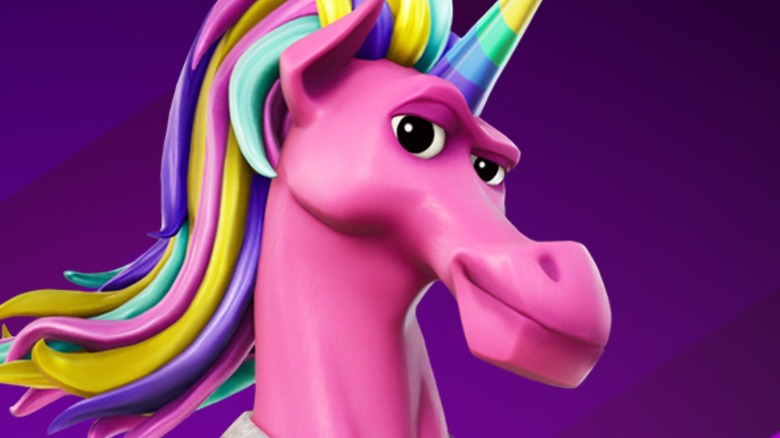 "Fortnite" is and has always been free to play, but that doesn't mean that Epic Games hasn't been able to find ways to get players to invest in the game. "Fortnite" really makes its money from a variety of in-game purchases, like cosmetic skins, dance emotes, and loot. On the flip side, games sometimes coax gamers into spending money for the opportunity to dress like their favorite characters in real life. For example, one clothing company partnered with "Resident Evil" to produce a jacket modeled after Claire's outfit in "Resident Evil 2" earlier this year. The catch? You had to pay $450 to get it. "Fortnite" is combining both of these couture phenomenons in its upcoming collaboration with fashion house Balenciaga.
On Sept. 20, "Fortnite" released a short trailer showcasing its new crossover with Balenciaga. The spot didn't provide much information on the exact nature of the collab, but it did show off avatars dancing and posing while wearing Balenciaga-designed "Fortnite" outfits. For the most part, fans seemed confused in the trailer's comments. One gamer called the collaboration "ridiculous," while another said the entire crossover was a "money-grabbing" ploy from a company that already presents players with plenty of opportunities to spend their cash.
Perhaps more surprising is that Balenciaga has now released its own real-life line of "Fortnite" themed fashion, which gamers can buy on its website. Of course, the price of admission is not cheap.
Fortnite's Balenciaga collab is pretty pricey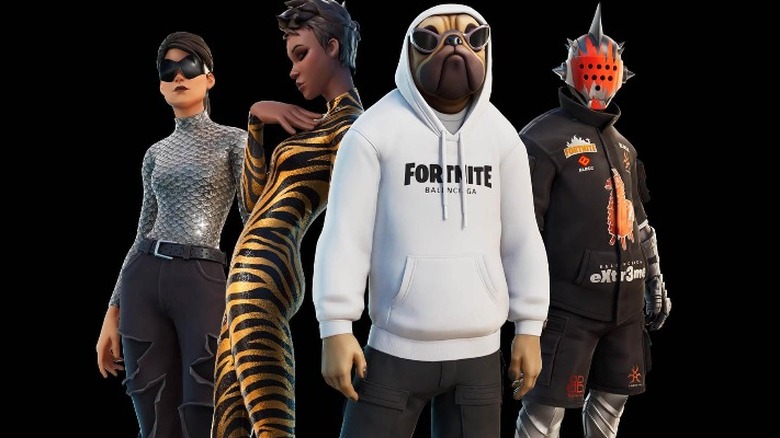 A quick look at Balenciaga's website shows its new "Fortnite" line, which features additional pieces to those shown off in the promo trailer. The various pieces get pretty expensive, including a $725 hoodie and a $1,290 jacket. Several items are already sold out, but if one wanted to buy every item in the "Fortnite" collection, it would cost somewhere around $13,000. Many of the items look similar, with some items simply being a palette swap of another piece, and overall the collection matches the rest of Balenciaga's aesthetic with its streetwear style. Most of the pieces prominently display the "Fortnite" logo, and some additionally list locations within the game.
Gamers were quick to call out the crossover for being exorbitantly expensive on Twitter. Fans responded to the official "Fortnite" account's announcement, with some saying that the project was a "scam." One gamer noted that "two sentences on a jumper" shouldn't cost so much, while others noted that "Fortnite" sells similar branded items on its website for much less money.
"Fortnite" knows no bounds when it comes to collaborating with big brands and celebrities. From Ariana Grande's in-game concert look to DC Comics-themed skins, "Fornite" has an outfit to tickle almost anyone's fancy — but they're normally digital-only. Who knows, maybe the collaboration with Balenciaga will even open the door for an in-game skin themed around Kim Kardashian's strange Met Gala outfit, which was also created by the brand.