Dr Disrespect Trolls Fans With Halo Infinite 'Inside Information'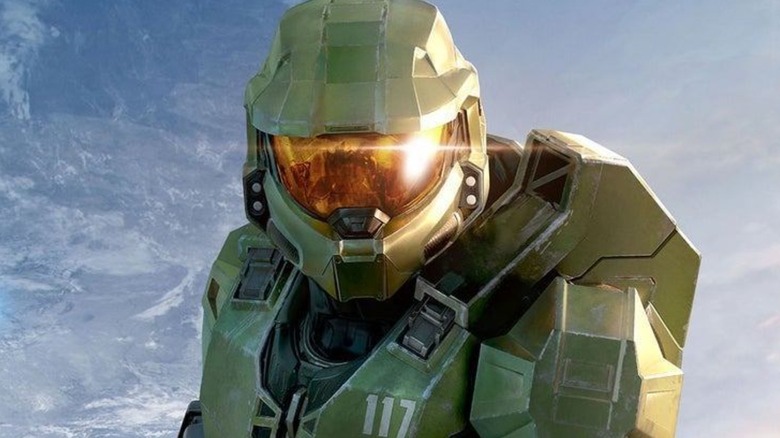 Dr Disrespect is doing one of the things he does best — riling up the gaming community. While "Call of Duty" pros are still furious with the Two Timer, he's moved on to getting the hopes of "Halo" fans up with some "insider information" about a battle royale mode in "Halo Infinite."
While the Doc has been banned from Twitch — but could return with one lawyer's plans — his voice still pops up occasionally when he's playing with other Twitch streamers. This happened in a recent stream with Z_Laner, where Dr Disrespect explained all of the details he'd allegedly heard, like a day one battle royale launch for "Halo Infinite" and lobbies with 300 players in them.
This was all said in the most nonchalant manner possible. Z_Laner and the Doc weren't laughing, but the information still sounds pretty troll-y. This isn't the first time the Doc has asked for a Battle Royale mode in "Halo." Back in 2018, the Doc tweeted at the official "Halo" Twitter account, basically begging for a Battle Royale mode.
Fans don't seem to believe Dr Disrespect's claims, either. In fact, the pieces of information he 'leaked' seem just a bit too far-fetched to be true.
Why people aren't believing Dr Disrespect's claims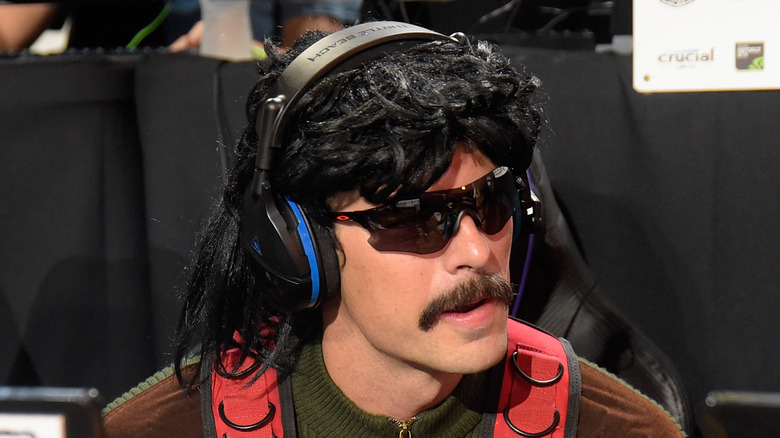 Michael Tullberg/Getty Images
It's true that "Halo Infinite" may have a Battle Royale mode, especially considering that there have been leaks suggesting that the game developers had a change of heart and decided to include the mode in the game. However, the Doc's claims are just a bit too out there for some fans to get behind.
One Twitter user in particular argued that 300 players sounded ridiculous and that Dr Disrespect doesn't know anything about the development of "Halo Infinite." Several others agreed, including another user who brought up the idea of a Battle Royale mode years down the line, but nowhere near the release of "Halo Infinite."
This is the second time that the Doc has brought up Battle Royales in recent months. He seemed to have his own game in the works, which fans questioned him about during a stream. In fact, fans couldn't get enough of Dr Disrespect's Battle Royale tease once they heard his ideas for a new type of Battle Royale game that progresses vertically.
It's not clear yet what features will appear in "Halo Infinite" — the Doc could be right, but he was more than likely just trolling Battle Royale fans with fake information. Fans will know for sure what's happening when "Halo Infinite" is released on December 8 this year.