Why Lil Nas X And Valkyrae Have 100 Thieves Fans Going Wild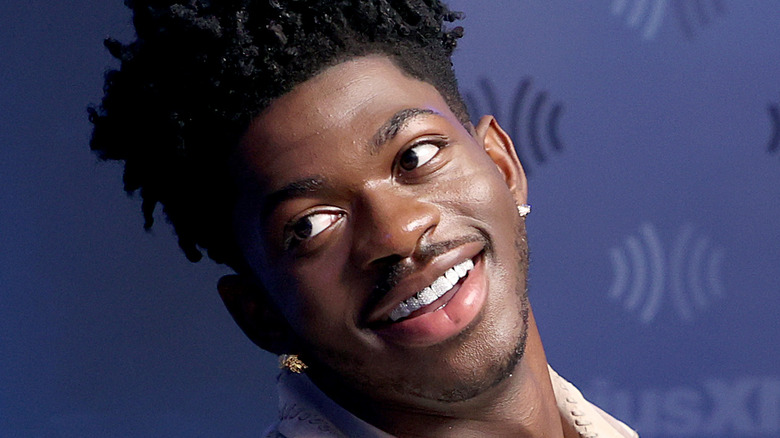 Cindy Ord/Getty Images
Valkyrae sent fans into a frenzy after photos of her and singer/rapper Lil Nas X surfaced online. The rapper "leaked" photographs of the two together in a TikTok clip made up of photos from his phone. Not long after, fans told Valkyrae about the TikTok as she streamed, and she seemed genuinely shocked by the TikTok. "Dude, he's out here leaking stuff... Listen, he leaked it before I did and that is saying something!" Rae said, pausing her game to investigate. 
The picture featured Valkyrae and Lil Nas X wearing 100 Thieves merchandise and smiling, leading some viewers to suspect that Lil Nas X might be collaborating with 100 Thieves soon. Valkyrae confirmed, "That's who I met yesterday," but she didn't provide more details about their encounter or what it could mean.
Later, Valkyrae posted photos of her and Lil Nas X wearing 100 Thieves jerseys and posing on an official-looking stage, perplexing fans even further. Some speculated that Lil Nas X had actually joined 100 Thieves, but others thought that Valkyrae was purposeflully throwing fans off the trail of what's really going on. 
When Valkyrae hinted that she'd finally met Corpse Husband in person recently, fans were overjoyed at their continuing friendship, but it's possible that the meet-up had an additional purpose. Now, some are speculating that Valkyrae, Lil Nas X, and Corpse Husband are all working together on a secret project.  
Fans are more confused about Lil Nas X and Valkyrae than ever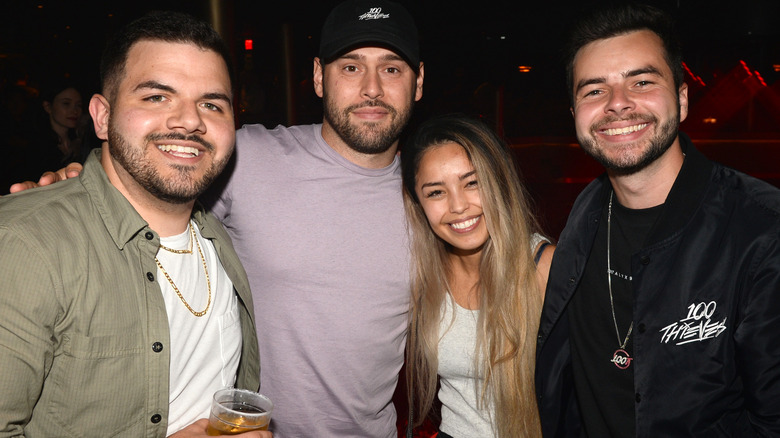 Andrew Toth/Getty Images
Lil Nas X and Corpse Husband have previously hinted that they might collaborate on a track, with the two exchanging some words on Twitter after Lil Nas X posted a heavy metal cover of his song "Montero (Call Me By Your Name)." While it was never confirmed that the two were working together, it doesn't seem out of the question, especially since Corpse has been slowly making his way into the mainstream music sphere by teaming up with other famous rappers like Machine Gun Kelly. 
Adding another piece to the puzzle is Valkyrae, who cameoed in the music video for Corpse and MGK's "Daywalker!" in Corpse's stead. Fans think it's possible that Corpse Husband and Lil Nas X might have secretly shot a music video for a possible collaboration, making Valkyrae the logical choice to portray Corpse in the video itself. Some even speculated that Corpse may be preparing to reveal himself to the world. 
Some viewers didn't believe that the photos had anything to do with Corpse, and argued that the fact that Lil Nas X was wearing 100 Thieves merchandise meant that he must be collaborating with the esports team. Fans will have to wait to find out more details, but signs point to the three meeting, even if their purpose remains unknown.