Fortnite's New Character Couldn't Have Come At A Better Time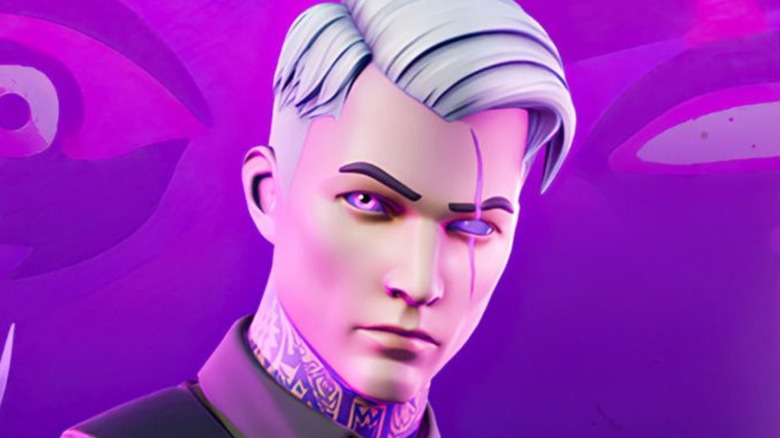 Survival is his specialty
Andrew Lincoln's sheriff turned apocalyptic faction leader was the long-time protagonist of "The Walking Dead." The character left the show under mysterious circumstances at the end of season 10, (a decision that Lincoln has since come to regret,) but for many, Rick Grimes is still the face of the series. Fortnight's official Twitter page posted an image of the Georgia cowboy as part of their 'Fortnightmares' collection with the caption, "He's shown us what it takes to go through all walks of life... and afterlife." The image features Grimes in the animated "Fortnite" style wearing gray, tattered clothes, his trusty revolver on his hip, and a big bag of supplies strapped to his back. Fans can also spot his iconic sheriff bag full of guns from the first episode of the show, as well as a club and an exploding satellite.
The fan response to the announcement was mixed as many seemed underwhelmed with the abandoned character. User @D3NNI wrote, "he looks great!" while @LuckyWolf_ unenthusiastically stated, "Nice, another collab, sorry but fortnite should just be called 'collabnite' at this point" Others criticized the gear Epic chose for Grimes. @PhysicsSwitch wrote, "The skin is great, but the pickaxe is terrible." Although another user pointed out that the weapon was briefly used in the show, many would have preferred his more iconic red-handled machete or hatchet.
Players who still have love for the old survivor can get the Rick Grimes outfit in the game store now.