Fortnite Finally Admits What We Always Suspected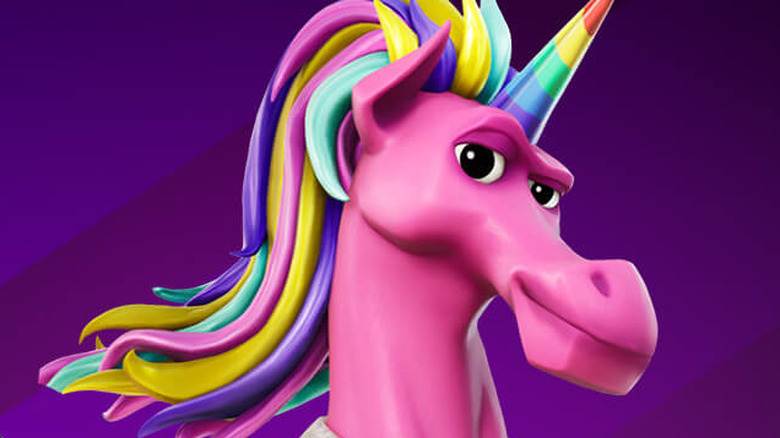 Epic Games has finally admitted that the mega-popular "Among Us" inspired the Imposters game mode in "Fortnite." In a tweet announcing the game's v18.20 update, the company actually directly referenced "Among Us" as an inspiration, going so far as to tag the social deduction game's official Twitter account.
Meanwhile, Epic Games' blog post about the new update read, "v18.20 brings improvements to Impostors, the game mode inspired by Among Us from Innersloth!" Some of these updates include "role bias," which allows players to choose their preferences for being an Agent or Impostor, as well as an open voice chat for discussing shadiness amongst your peers.
However, the story doesn't end there. "Among Us" actually responded to the tag on Twitter with an emoji of eyes looking to the side, and "Fortnite" decided to play nice. "We never got to talk about how you inspired us. What do you think about working on something fun together sometime?" tweeted the "Fortnite" account.
In response, the "Among Us" social account enthusiastically agreed and told Epic, "have [your] Agents contact our Crewmates."
Fans who witnessed the exchange have already started dreaming up what the collab could look like, including possible "Among Us"-inspired "Fortnite" skins. However, those fans might have forgotten why this collab and credit in the Imposters mode update means so much to InnerSloth in the first place.
Why Fortnite's Imposters mode caused a stir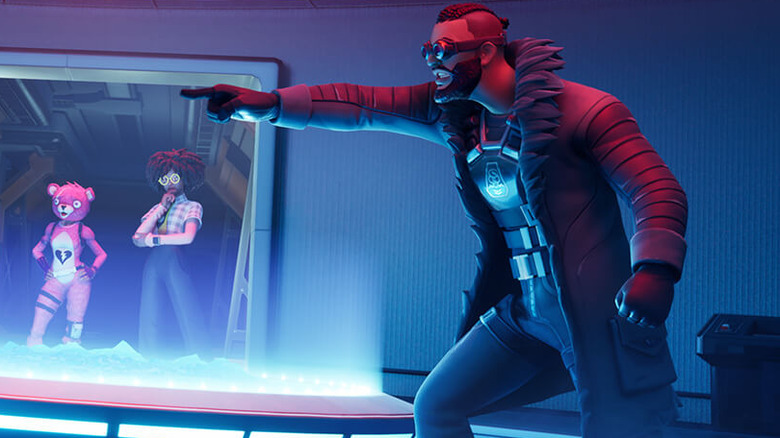 Epic Games apparently forgot to mention the inspiration for its Imposters mode when it first came to Fortnite Island. However, it was obvious to players similar the two games were, especially with the ten crew members and the goal of ousting one from the game when they aroused suspicions. Imposters crew members even completed various tasks around the map as part of the game, just like in "Among Us."
Of course, Imposters does differ from "Among Us" in a few ways. As Polygon noted, it "clutters" the game mode with more silly shenanigans — like turning people into bananas — and allows it to be more of a "social space" than "Among Us." Even so, the mode is still very similar to its inspiration.
The members of the "Among Us" dev team didn't start Twitter beef about the similarities on official InnerSloth channels, but they seemed betrayed enough to comment about the lack of credit on their personal accounts. For instance, InnerSloth's Victoria Tran was disappointed in the Imposters mode's seemingly minimum effort to change up the gameplay. "Game mechanics [are] fine, those shouldn't be gatekept, but at the very least even different themes or terminology makes things more interesting?" she tweeted at the time.
At the very least, it looks like Epic has finally decided to right this one mistake and give "Among Us" the recognition many fans feel it deserves. And it could work out for fans of both games in the long run. Although "Among Us" silenced rumors about a "Fortnite" crossover earlier this year, it looks like those plans are finally coming to life.