After 24 Years, GoldenEye Is Finally Unbanned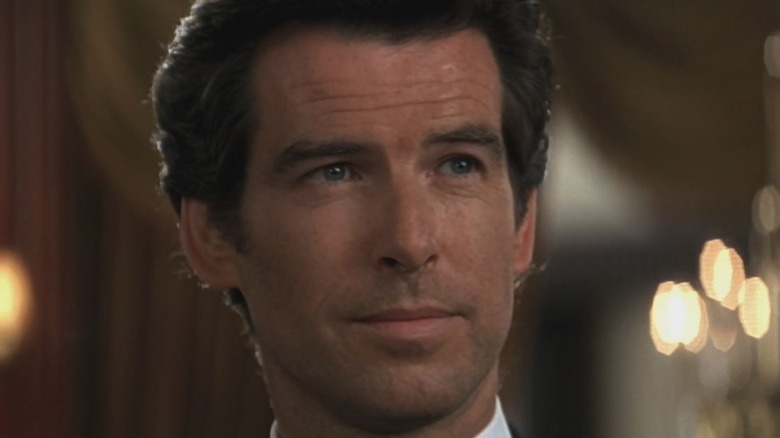 MGM/United Artists
After 24 years, the Nintendo 64 game "GoldenEye 007" has been unbanned in Germany. The game was removed from the German Federal Review Board for Media Harmful to Minors list, which means "GoldenEye 007" can now be sold in the country, 24 years after its initial release. As reported by German outlet Schnittberichte (translated via IGN), media on the ban list is automatically reviewed 25 years after its initial release, however, it has only been 24 years since the Pierce Brosnan-starring "GoldenEye 007" was released for the N64 in 1997, so someone would have needed to petition for the game to be reviewed earlier than intended.
It's not immediately clear what's happening but it seems to point to a re-release of "GoldenEye 007." It is possible that the game could see a remastered port on modern consoles — or it could even be making its way to the Nintendo Switch Online Expansion Pack in the near future, since fans know the Nintendo 64 games on there are just the tip of the iceberg. Whatever the case, it sure seems like someone wants people to be able to play "GoldenEye 007" before the planned review period. So what could this mean for future releases of the beloved James Bond first-person shooter?
Nintendo would need to license GoldenEye 007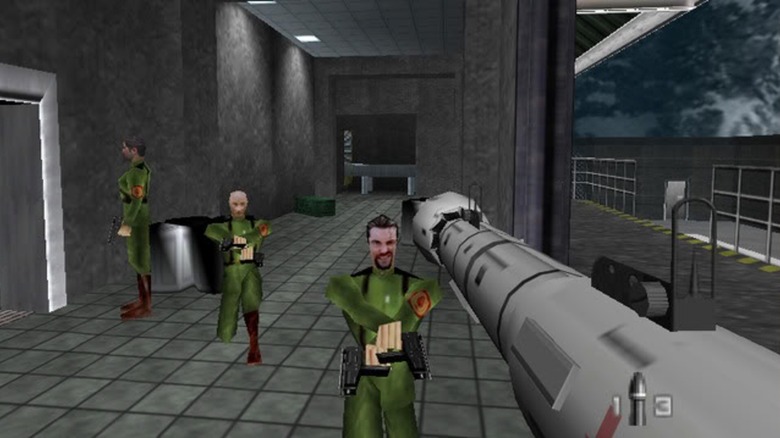 Although "GoldenEye 007" is one of the games fans want to come to Nintendo Switch Online, it is a title that would be complicated to get. "GoldenEye 007" was developed by Rare, which most likely has some say in when and where the game appears. It also needs to be approved by the film's rights-holders, and the digital likenesses of actors represented in the game (like Bond actor Pierce Brosnan) may have to be renegotiated for a re-release or remaster.
Nintendo would need to navigate all of these companies, which could lead to a hefty upfront sum to get "GoldenEye 007" on the Nintendo Switch Online Service. 
There is also a possibility that MGM and EON Productions won't want "GoldenEye 007" on sale since they have partnered with "Hitman" developer IO Interactive to develop a new "James Bond" game. Ultimately, it isn't clear what "GoldenEye 007" being unbanned in Germany means for gamers in the rest of the world, but at least a dozen more Nintendo 64 games are coming to the Nintendo Switch Online service in the future. Fingers crossed that batch includes this classic.