Things Are Looking Bad For The Nintendo Switch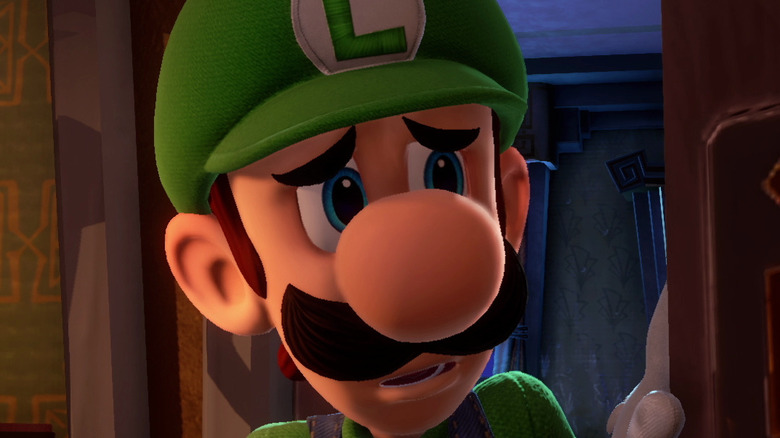 Nintendo has published noteworthy titles like "Animal Crossing: New Horizons," but not even the success of fun-loving villagers and island shenanigans can offset issues with console shortages. According to Nikkei (translation via Video Games Chronicle), the company will only be able to produce 24 million Nintendo Switch units during the fiscal year until March, which is 20% below its intended goal of 30 million.
Nintendo Switch production doesn't seem like it's improving much from the low point it hit in 2020. Most of the problem has nothing to do with Nintendo's actual capabilities, however, but rather with the semiconductor shortage that has been an ongoing problem since the start of the pandemic. Last year, Nintendo president Shuntaro Furukawa admitted that the semiconductor shortage would limit production for the Nintendo Switch. Unfortunately, the semiconductor shortage has continued into 2021.
"Due to the global shortage of semiconductor materials, we are not able to produce all the products we want to," Furukawa said at a press conference following the publication of FY 2020/21 earnings results. "We are doing everything we can, but there is an increasing sense of uncertainty about production plans."
Luckily for the gaming giant, Nintendo is still staying afloat without reaching its ideal console production. But it's not the only company suffering from the shortage.
How the semiconductor shortage has been affecting console production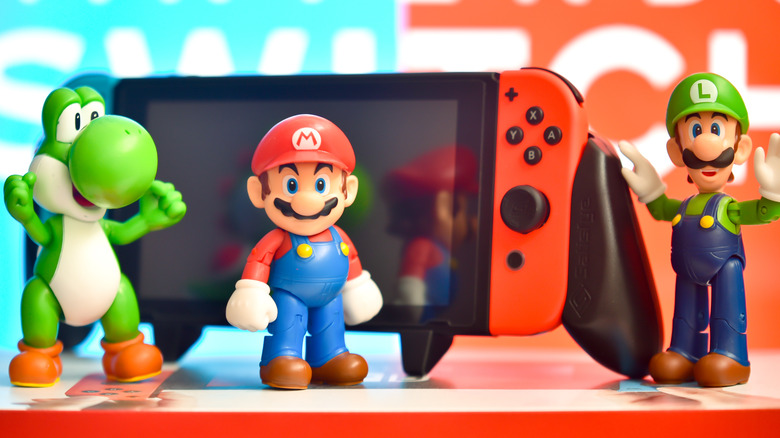 Michael San Diego/Shutterstock
Semiconductor shortages have impacted production for the PlayStation 5 and Xbox Series X|S, too. Xbox head Phil Spencer had to apologize for the Xbox Series X|S shortages following the consoles' launch. Now, it's not all that difficult to find Xbox Series S consoles in stock. On the other hand, PlayStation 5 fans seem to hear no end to the bad news about the elusive console's ever-depleted supply. Bloomberg and other sources have reported that PlayStation 5 shortages are expected to last until sometime in 2022.
However, the console shortage hasn't been quite as big of a blow to Nintendo. According to Video Game Chronicle, the company reported its most profitable fiscal year in history at the end of March 2021, even with the slowed production of its best-selling console. Financial analyst Daniel Ahmad pointed out that the company predicted decreased profit for the following year ending in March 2022, though.
"This is primarily due to a tough comparison to the prior year which had a positive impact due to COVID-19 stay at home period [and] the release of hit software," Ahmad tweeted about the report.
In other words, while 2020/2021 was a smash success for Nintendo, it may be slightly harder for gamers to get their hands on a base model Switch going into next year. Luckily, the shortages aren't expected to last indefinitely.