GTA: The Trilogy Almost Had A VR Mode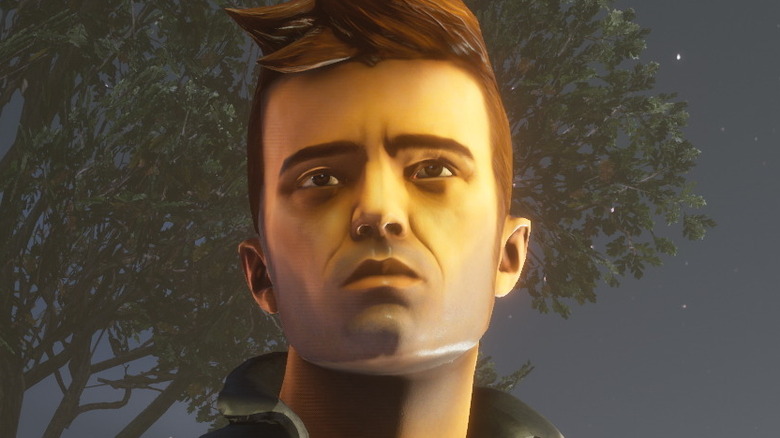 The release of "Grand Theft Auto: The Trilogy — The Definitive Edition" has been marred by several issues. Ranging from creepy glitches and hilarious bugs, the remasters of "Grand Theft Auto 3," "Vice City", and "San Andreas" have collectively been the worst rated games of 2021 and have sparked outrage among the series' fanbase for its blatant unfinished state. "GTA: The Trilogy" has been so poorly received, in fact, that Rockstar Games had to offer an official apology for it, assuring gamers that the company will fix the game and make it more presentable, in addition to re-releasing the original versions of the games as part of a bundle following their takedown. With the remastered collection seemingly being rushed out the door, some players have dived deep into the game files and uncovered some unfinished content that didn't make the final cut, in addition to applying fixes of their own.
Advertisement
When first announced, the remastered original "Grand Theft Auto" trilogy was advertised as having many much-needed improvements in order to adapt to modern gaming standards. Such improvements included an updated control scheme, better aiming, and the use of the Unreal Engine, among other changes. But upon looking at some of the games' files, it appears that Rockstar Games also intended to include a VR mode as well.
GTA: The Trilogy appears to have initially planned to include VR according to a reliable source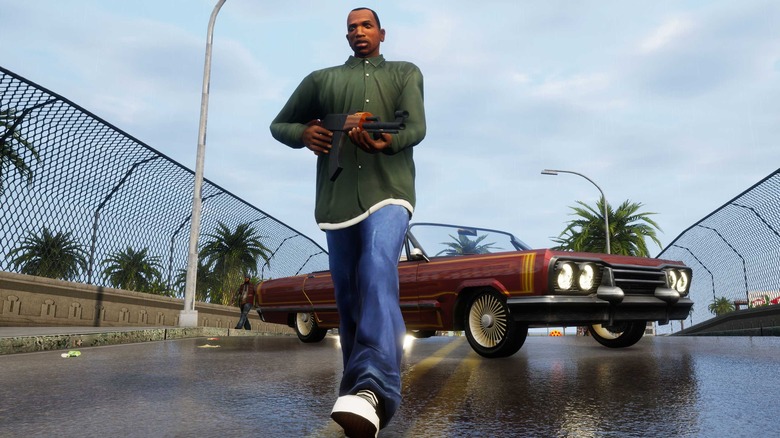 A recent Twitter post from Ben Walker — head editor at RockstarINTEL — showed footage VR being used in the remastered edition of "Grand Theft Auto: San Andreas." According to Walker, the VR command can be found in a debug menu under the name "GTA.VR.1," implying that it was originally intended to be included as part of the remastered collection's release. "There is a debug Unreal command for GTA VR but it looks a little bit unfinished," Walker said in the post. "Maybe it would be cool if they implemented this as a first-person option? It plays pretty well. Gunfights and punching will need tweaking, would be super cool for screenshots!"
Advertisement
According to a report from Eurogamer, the VR feature can only be accessed using mods and the aforementioned debug menu. An official VR mode for "San Andreas" specifically has been advertised as coming to Oculus Quest 2 in the past, so time will tell if these files were originally intended to be released concurrently with the "Definitive Edition" or if they're still on the horizon.