Sony's Finally Getting Into The PS5 Faceplate Game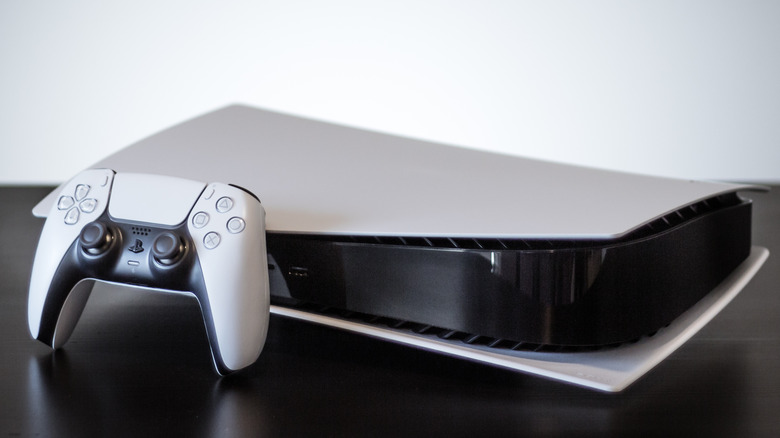 Mohsen Vaziri/Shutterstock
After a few lawsuits and over a year of sales on the PS5, Sony appears to be making moves to produce its own custom faceplates for the new console. The patent suggests both new plates to swap out and a type of cover goes over the current plate to act as a base. Spotted by OPAttack, the patent would cover the type of special faceplates that DBrand was attempting to sell when it dared Sony to sue it. Later it was discovered that it took Sony a while to sue these third-party companies because it had yet to register the design of the PS5 side plates, which it needed to do before coming after those companies.
While some companies have continued to sell faceplates for the PS5 despite the possibility of getting sued by Sony, it seems as though the company might be preparing to enter the market itself. There is an obvious demographic for these faceplates, based on the number of companies selling them, and Sony could go beyond basic colors, making custom face plates for upcoming PlayStation games like "Horizon Forbidden West" and "God of War: Ragnarok." It also lets the company charge a bit more for its product if there isn't any competition. But what does this mean for special edition consoles?
Does this mean PlayStation won't sell special edition PS5 consoles?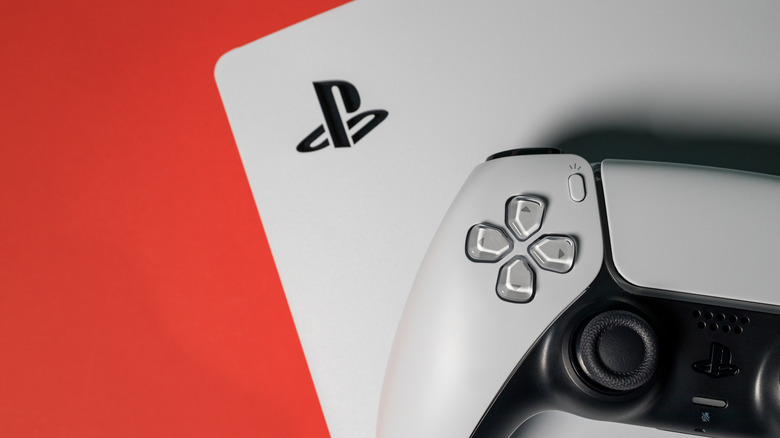 Tom Eversley/Shutterstock
Sony has yet to even announce a special edition console, but that doesn't mean fans aren't excited about the possibility. While it could sell special faceplates that are themed after specific PS5 titles, it seems like that might cut into the sales of potential special edition consoles. Microsoft has already sold one special edition Xbox, themed after "Halo Infinite," and it's not too late for Sony to catch up.
The other possibility is that Sony has no intention of selling faceplates separately, but instead just wants to make sure people can't buy them from other sellers. That would allow Sony to comfortably sell special edition consoles without having to worry about some third-party website making PlayStation game-themed faceplates, undercutting Sony. One Reddit user seemed to think this is the case, with itsJunkify writing, "I swear this patent was just filed so they could remove the custom face plates on the market from Dbrand and others." Others agreed that the only point of the patent is to sue third-party sellers and not for Sony to get into the faceplate market itself. For now, people will just need to wait and see what exactly Sony plans to do with the PS5 faceplate patent.