The Halo Tea Only True Fans Will Understand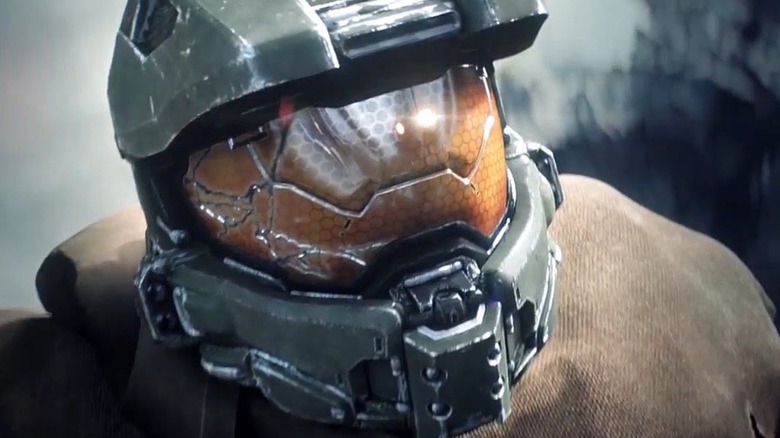 The "Halo: Infinite" multiplayer beta has been out for a couple of weeks now, and fans have been enjoying the latest addition to Microsoft's flagship sci-fi shooter franchise. Sure, there have been a few hang-ups: Cheating from PC gamers has caused issues with cross-play, the developers are still working on reducing the game's grind problem, and a blue screen error has plagued many gamers accounts (although there is a fix for that.) Even so, fans have generally been willing to overlook many of the flaws present in the "Halo Infinite" multiplayer beta as they continue to wait for the campaign's Dec. 8 release.
In the meantime, new items have been popping up celebrating Master Chief's upcoming return. One product in particular might help soothe fans' tension during a particularly exciting round of Capture the Flag: unofficial "Halo"-themed tea. The website for this new line of beverages touts its products as "The finest teas in the 26th century."
Now, some gamers might be wondering whether this is some kind of fancy loose leaf tea that requires prospective drinkers to fiddle around with messy diffusers, but — as true "Halo" fans might have already guessed — this "Halo" tea comes in a teabag.
New Halo tea is puntastic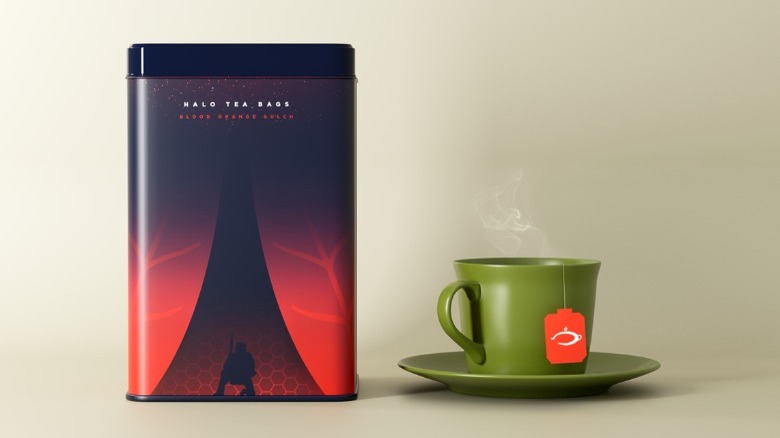 HaloTeabags: Steve Gonzalez
There are three flavors of tea available on the "Halo" Tea Bags website so far: Blood Orange Gulch, Pine Needler, and Warthog Wild Berry. Each of these come in a color-coded tin, complete with an almost NSFW graphic: the silhouette of a soldier squatting down with what must be a teabag dangling in front of him.
Of course, the very existence of "Halo" Tea Bags plays on the act of repeatedly crouching over the face of a defeated opponent, simulating a dirty act for the sake of a joke.
The makers of "Halo" Tea Bags must certainly be a fan of the franchise, as the page is rife with the kind of dad puns that would make even the most stoic Spartan shake his helmet-covered head in exasperation. The description on the page is as follows: "The flood is coming. A zesty, aromatic onslaught of effervescent flavor, that will leave all sentient life refreshed in its wake. So, park your Warthog somewhere leafy, lay your Energy Sword down in the grass and tea bag to your heart's desire."
All three flavors are currently sold out, although they had been priced at $30 a tin. Fans can join an email list to be notified when each of these teas comes back in stock.