343 Breaks Its Silence On Halo Infinite Cheaters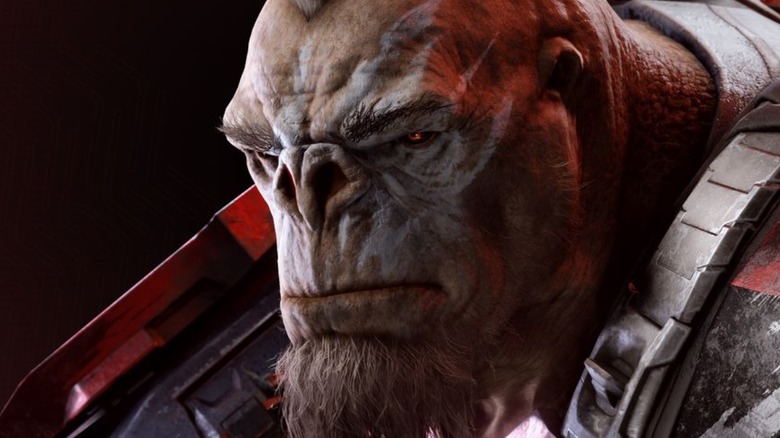 343 Industries has finally spoken out about the cheating problem plaguing "Halo Infinite," and players may not find the message to be all too reassuring. The multiplayer beta for "Halo Infinite" launched on both Xbox and PC on November 15, shortly after which some players on PC got cheats up and running. The quick spread of cheats resulted in many console players calling for the ability to turn off cross-play. Now that the developer of "Halo Infinite" has made some fixes to its grind-filled battle pass system, 343 Industries has addressed the cheats — or at least, acknowledged them.
Advertisement
343 Industries community manager John Junyszek took to Twitter to discuss the complaints, writing, "Unfortunately, cheating is a natural part of supporting a F2P PC game and it's one we anticipated. It'll never go away entirely, but we're prepared and committed to releasing consistent improvements to our game's systems and taking action on bad actors," Junyszek wrote.
Based on the state of some other free-to-play games on PC, like "Call of Duty: Warzone" (which has some bold cheaters), it's probably an accurate statement to say that there will always be some cheaters, even if it's not what fans want to hear. "Halo Infinite" does have a system for reporting cheaters, as Junyszek pointed out, but some players have found that process to be a bit too involved.
Advertisement
You can report Halo Infinite cheaters on the Halo Waypoint website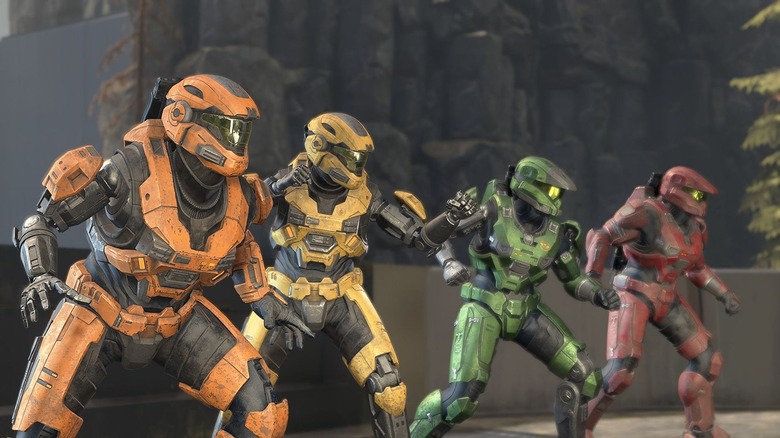 "Halo Infinite" currently doesn't have a way for player to flag cheaters in-game. Instead, players must go to the Halo Waypoint website to fill out a report.
Luckily, Junyszek said that an in-game reporting system is coming, along with a few other measures to lessen the issue. "Jumping in to clarify that the wording of 'improvements to game's systems' includes not only our anti-cheat, but the rest of the game as well," Junyszek tweeted. It's worded this way because we don't take a 'single feature' approach, but a game-wide approach to anti-cheat."
Advertisement
While there is not yet a set timeline for the rollout of new anti-cheat measures, 343 Industries has at least confirmed that it is aware of the problem and working on it. Notably, there was no mention of adding an option to disable cross-play, something that 343 Industries likely wants to avoid because it could affect matchmaking times. While you might be waiting awhile for anti-cheat, you don't have to wait much longer for the "Halo Infinite" campaign, which releases on Dec. 8.