If A Game Is Stuck In Your Xbox Series X|S Drive, Get Ready For Bad News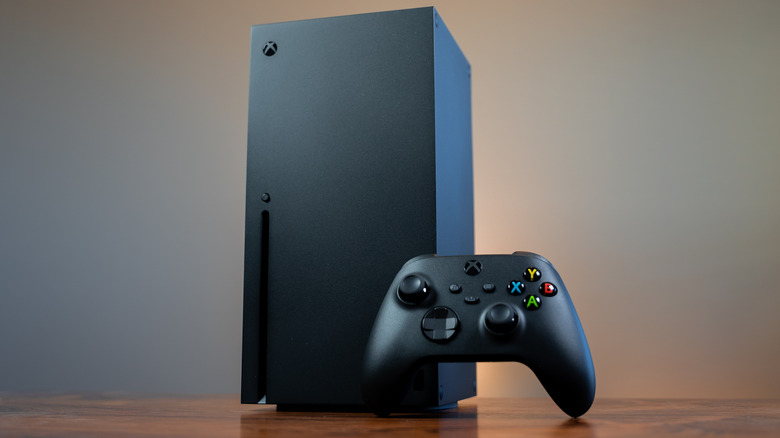 Alex Van Aken/Shutterstock
Without a doubt, the Xbox Series X is a revelation in console gaming. While its predecessor, the Xbox One, gravely fell behind the rival PlayStation 4 in terms of exclusivity, graphical resolution, pricing, and sales, Microsoft's foray into the new generation of gaming has helped the company regain ground against Sony with the Series X|S not only prioritizing power and performance, but also building upon consumer-friendly innovations such as Xbox GamePass and extensive backwards compatibility. While new Xbox consoles have also experienced the same supply issues as the rival PS5, it hasn't been quite as difficult to find. By any metric used to measure quality, the newest Xbox consoles are up to scratch.
Advertisement
That isn't to say there aren't problems, though. While the Xbox — and console gaming as a whole — is known for its plug-and-play nature and doesn't require the same amount of upkeep or maintenance as PC gamers are accustomed to, things can still go terribly wrong. For instance, a game disc getting stuck in the disc drive is one of the many ways the newest Xbox console can give its owners issues. If you are having this particular issue with your Series X, there might be some really bad news heading your way.
Xbox Series X owners must have Microsoft fix disc drive issues for them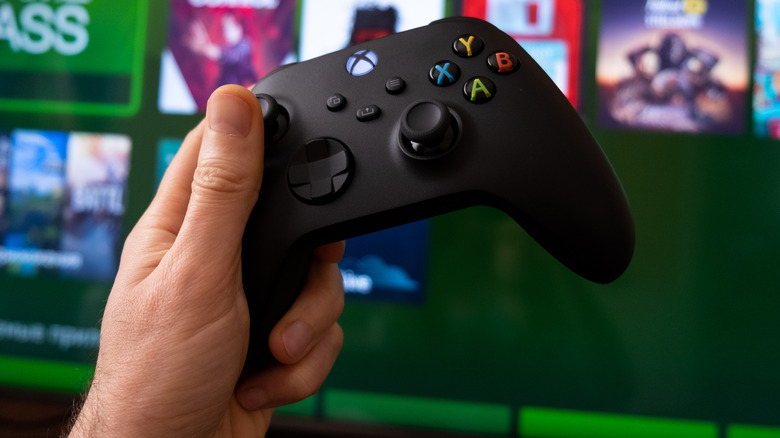 vfhnb12/Shutterstock
Many of the Xbox Series X's known issues have been covered by How-To Geek, who also offers useful fixes for most of the problems. Among these troubles are TV display issues and controllers not powering on. However, a particularly alarming problem listed involves  game discs getting stuck in the Series X's disc drive, causing the console to make "an audible popping or grinding noise." According to the article, if the Xbox Series X fails to eject the disc, your only hope is to send the console back to Microsoft for repairs or a replacement — assuming you still have a warranty. 
Advertisement
For many people, this known problem will be skipped over, as digital video game sales have become the norm, with some recent numbers suggesting digital video game sales made up close to 9/10 of all video game sales combined in 2018-2019 (per Statista). This kind of consumer shift has also led to both the new Xbox and PlayStation consoles creating slightly less powerful models of consoles without disc drives, such as the Xbox Series S or the PS5 Digital.
However, as niche as they have become, some gamers do still value physical media and will buy actual game discs. And if you're one of those people, it's probably best to hope this problem never rears its ugly head.