Even Xbox's Boss Approves Of This PlayStation Rumor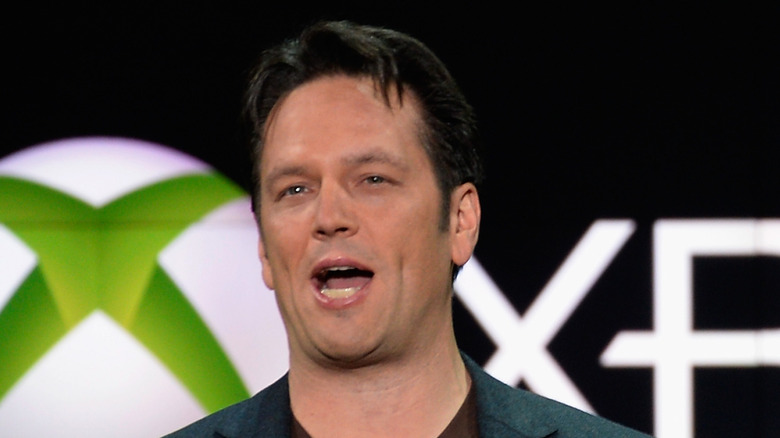 Kevork Djansezian/Getty Images
Xbox head Phil Spencer has finally addressed the concept of a Game Pass-like PlayStation subscription after Sony accidentally added fuel on a Game Pass rumor earlier this month. As it turns out, the idea doesn't seem to phase Spencer, who views competitors copying Game Pass as an "inevitability." In fact, he feels the direction Xbox took with its Game Pass is "the right answer," so it makes sense that copies would follow.
Advertisement
"I think the right answer is allowing your customers to play the games they want to play, where they want to play them, and giving them choice about how they build their library, and being transparent with them about what our plans are in terms of our PC initiatives and our cross-gen initiatives and other things," Spencer told IGN when asked about a possible Sony Game Pass clone. "So, when I hear others doing things like Game Pass or coming to PC, it makes sense to me[.]"
Instead of clowning on Sony for taking inspiration from Game Pass, Spencer sees it as natural progression. However, he also acknowledges that the advantages Xbox has in the current market is "based on us going first, not that we've created something that no one else can go create."  
Advertisement
In other words, any competition has the potential to bring out the best in Xbox, based on Spencer's comments. Xbox needs to continue to innovate and compete, especially with Sony's "Game Pass" details already in the news.
Sony might be working on a new PlayStation subscription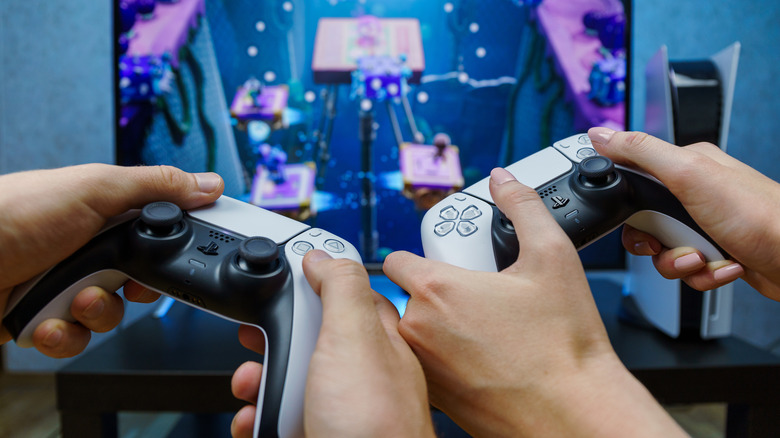 Rokas Tenys/Shutterstock
Rumors that PlayStation would be rolling out an equivalent to Game Pass started circulating in December after Bloomberg reported on an upcoming three-tier subscription service. Soon after, gamers speculated that Sony might be discontinuing PlayStation Now when the company collected PS Now cards from UK retailers in January.  At the time, a company spokesperson told IGN this was done to "focus on our current cash denomination PlayStation gift cards, which can be redeemed for PlayStation Now." Still, fans held onto the idea that Sony could simply be hiding its plans for a new subscription service. 
Advertisement
Sony still hasn't confirmed any of these alleged plans for PlayStation. However, even if the new subscription rumor is false, the company will likely come up with some way to compete against Microsoft's signature subscription deal. Microsoft also purchased Activision Blizzard in a deal that sent the internet into a frenzy, which may take some major franchises away from Sony. So, Game Pass or not, Sony is due for some aggressive moves.