What's Going To Happen To Bobby Kotick After The Microsoft Merger?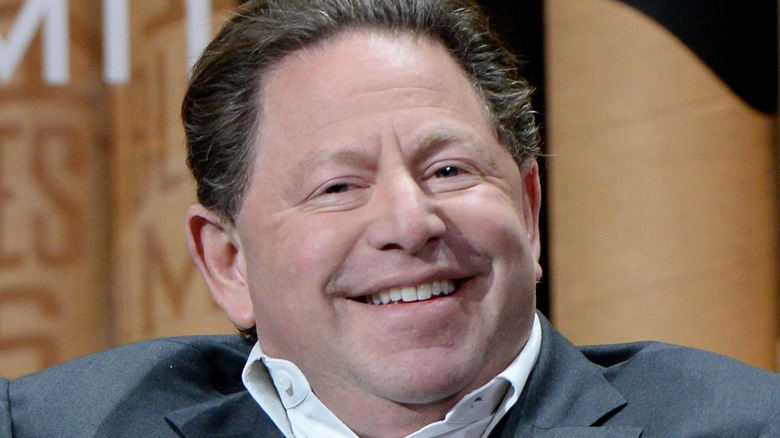 Michael Kovac/Getty Images
Microsoft shook the industry and the world by announcing plans to acquire Activision Blizzard for $69 billion, the biggest acquisition by dollar amount in the history of the video game industry. While everyone can't agree on which old Activision Blizzard games Microsoft could revive or if future "Call of Duty" titles will appear on PlayStation, many are wondering what will happen to the Activision Blizzard CEO once the acquisition is finished.
Months ago, Activision Blizzard became embroiled in controversy after reports of a toxic office culture at the company. Eventually, the rumors led to a lawsuit being filed by the State of California against the publisher. When news of the lawsuit broke, Kotick claimed that he did not have any knowledge of sexual harassment or other ongoing issues at the company, despite being CEO since the merger of Activision and Blizzard. A November report confirmed that Kotick had knowledge of the issues and either ignored them or worked to cover them up. So, what can fans expect from Kotick after the acquisition?
Microsoft said Kotick is staying, but it's more complicated than that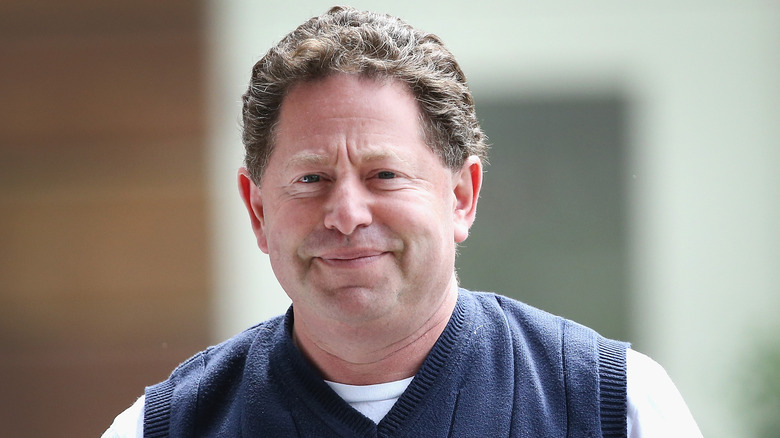 Scott Olson/Getty Images
Microsoft's official press release announcing the acquisition of Activision Blizzard stated that Kotick will remain CEO, even after the deal closes. In Activision Blizzard's version of the press release, Kotick stated he will remain CEO prior to the deal closing, but does not specify what will happen after the deal closes. However, according to the Wall Street Journal (via GameSpot) Kotick will be leaving the company once the deal officially closes.
The report stated that both companies have agreed to his departure, even if they have officially announced otherwise. The possible reason for this confusion is that Microsoft can't legally make any massive business decisions for Activision Blizzard until the deal closes. It's possible that both companies don't want to do anything that would drastically affect the stock price of Activision Blizzard, since shareholders must agree to the deal and the price of the acquisition was based on the stock price, albeit at a premium price. The deal won't close until June 30, 2023 at the latest, so it will be a while until anything is confirmed.