Call Of Duty: Modern Warfare Sequel And Warzone 2 - What We Know So Far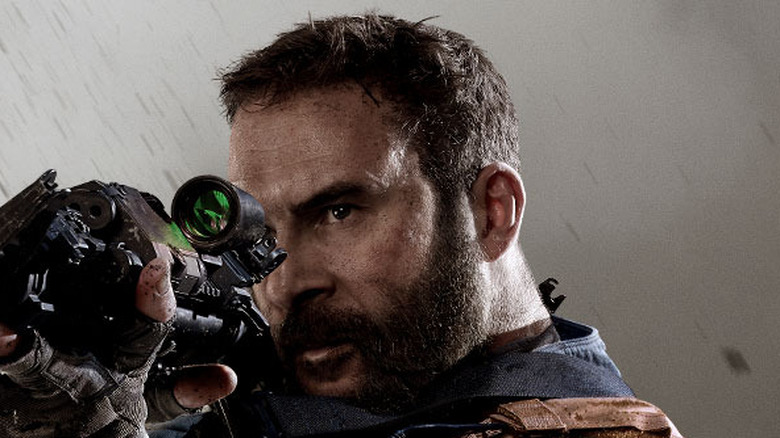 Activision Blizzard — in the midst of a labor dispute with Raven Software and its acquisition by Microsoft for the history-making price of $68.7 billion — has announced that it will be adding two new games to the "Call of Duty" series. Specifically, the publisher plans to release sequels to 2019's "Call of Duty: Modern Warfare" and popular free-to-play battle royale "Call of Duty: Warzone." 
Advertisement
A new addition to the "Modern Warfare" collection has been highly anticipated for some time, with rumors of its creation circulating throughout the early part of 2022. A sequel to "Warzone" also seems to be a natural development, as the standalone battle royale mode has now been a mainstay companion piece to mainline "Call of Duty" titles for a couple of years, including the aforementioned "Modern Warfare," "Black Ops – Cold War," and "Call of Duty: Vanguard."
While details are still emerging about the "Modern Warfare" sequel — tentatively referred to as "Call of Duty 2022" by many insiders and outlets — as well as "Warzone 2," there is still plenty of info for fans of the series to dig into. Here's everything we currently know about the newest "Call of Duty" titles, which are expected to release in 2022.
Advertisement
What are the release dates for Call of Duty 2022 and Warzone 2?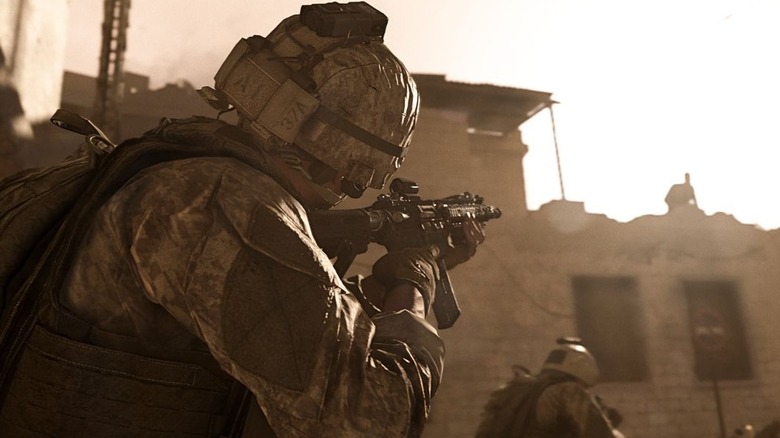 As of right now, no official release date for either "Call of Duty 2022" or "Warzone 2" have been announced. Activision has announced, however, that these two games are being developed simultaneously and that they are both currently scheduled for a release sometime in 2022. The pair of "CoD" games will be developed by Infinity Ward, which come as good news for fans of previous "Modern Warfare" titles. Recent reports have indicated that the games will be released on both the Xbox Series X|S and PlayStation 5 consoles, despite Microsoft's pending purchase of Activision Blizzard. 
Advertisement
If Activision repeats the release strategy for "Call of Duty: Modern Warfare" and the original "Warzone," it would be reasonable to expect the main title, "Call of Duty 2022," to be released a little bit ahead of the "Warzone" sequel. However, it's also possible that the two games are released simultaneously, given their concurrent development. Hopefully fans will soon learn more about the order in which they can expect the new "Call of Duty" games to roll out.
What are the plots and settings of Call of Duty 2022 and Warzone 2?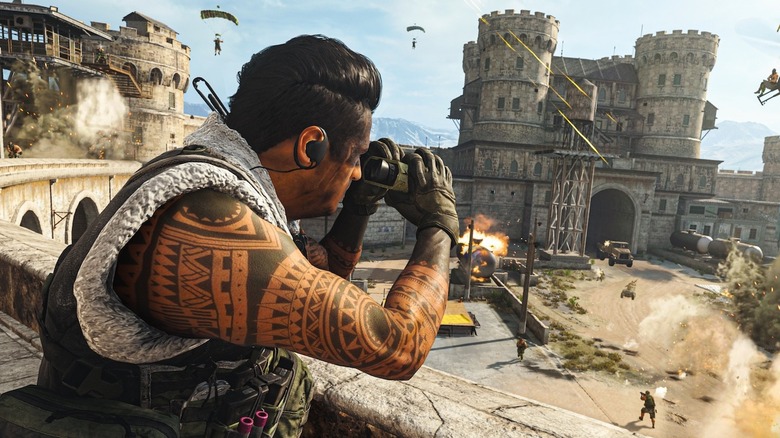 Not much is known about the plot or setting of either "Call of Duty 2022" or "Warzone 2." But given that the former is a sequel to the 2019 "Call of Duty: Modern Warfare" reboot, the new game may follow series favorites Captain John Price and John "Soap" McTavish as they continue to do wetwork in Eastern Europe. Being a battle royale mode, it's likely that "Warzone 2" won't feature much in the way of any cohesive story thread, but will instead take place on a map that mirrors the aesthetic of "Call of Duty 2022," whatever that may be.
Advertisement
According to the official blog post from the publisher, both "Call of Duty 2022" and "Warzone 2" will showcase a new gameplay engine, with the latter battle royale mode receiving "a massive evolution" that features an "all-new playspace and a new sandbox mode." Both games are also being built from the ground-up, meaning that the series could receive some much-needed innovation on the gameplay front.