Activision Blizzard Reveals The Damage Done So Far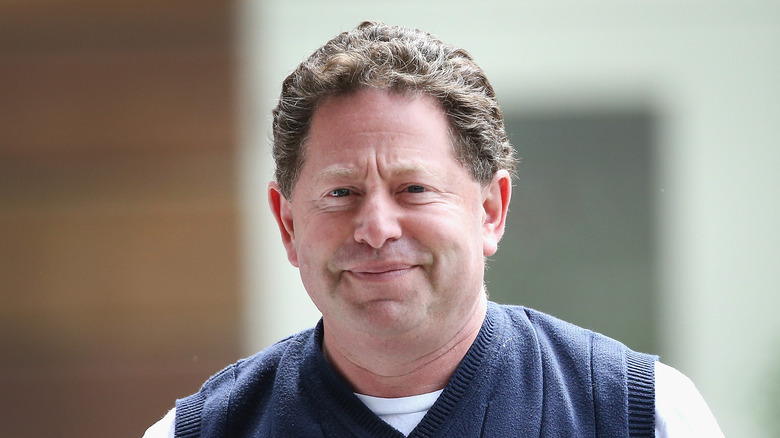 Scott Olson/Getty Images
On paper, one would think things weren't going too bad for Activision Blizzard. After all, the company is on the precipice of being absorbed by Microsoft as part of the latter's historic $68.7 billion purchase, should everything be good and approved in the courts. However, Microsoft's acquisition (pending approval) has done little to make people forget about Activision Blizzard's shady side which was on display for all to see last year following reports and lawsuits of misconduct in the workplace, of which company CEO Bobby Kotick was allegedly aware.
Advertisement
The revelations about the toxic workplace environment and the unwillingness to do anything about it at the executive level within Activision Blizzard sparked protests, employee walkouts, and calls for Kotick's resignation in the immediate aftermath of the controversies. Judging by recent reports, it's this constant barrage of bad press that has put Activision Blizzard behind as of late, indicating the damage that could very well be done for the company moving forward.
Activision Blizzard has struggled to both hire and retain employees following controversy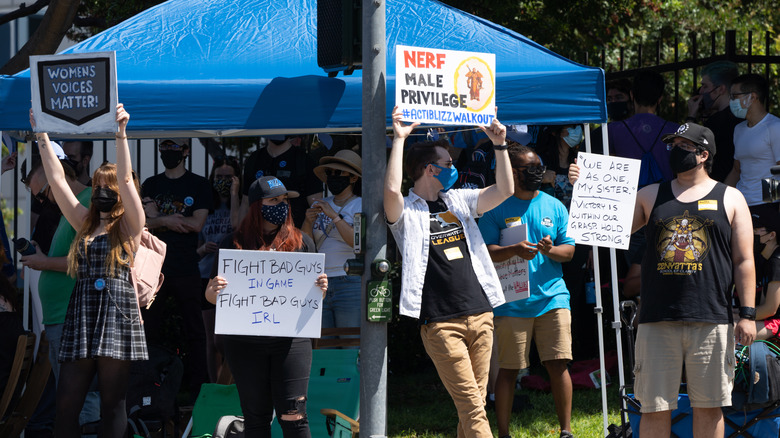 Bloomberg/Getty Images
In a recent annual report, Activision Blizzard announced that its popular "Call of Duty," "Candy Crush," and "World of Warcraft" titles accounted for 82% of all of the company's revenue in 2021, a 3% increase over the profits the company accrued in 2020 (via Axios). The company also disclosed that as of the end of 2021, it currently has 9,800 full-time or part-time employees, which is an increase of the over 9,500 it had by the end of 2020. On paper, those can be viewed as positive accomplishments and something a company should be proud of. However, according to the company, the fallout in regards to its previous transgressions has complicated matters at the work level and isn't looking very promising for the future.
Advertisement
These issues have included "labor shortages, increasing competition for talent, and increasing attrition," according to the company, and reportedly also caused "a significantly higher turnover rate of [Activision Blizzard's] human resources function in 2021." This has hurt Activision in terms of both hiring new talent and retaining existing employees. Furthermore, California law dictated that Activision needed to install at least one more high-ranking female executive by the end of 2021, something the company failed to do due to complications arising from the fallout of the Microsoft purchase. "Since the Company's current directors would cease to continue to serve on our Board of Directors upon consummation of our proposed transaction with Microsoft, we were unable to conclude the process in 2021," a representative of Activison said in the annual report. "We will be continuing our efforts [in 2022] to appoint a new female director."
Advertisement