Why The US Government Is Investigating Activision Blizzard Stocks
Fans and players are still getting used to the idea that Microsoft now owns iconic franchises like "Spyro the Dragon," "Crash Bandicoot," and "Guitar Hero," but it seems the US government is taking an interest in some individuals that might've known about the massive acquisition before it happened (per The Wall Street Journal). Microsoft moved to acquire the massive publisher Activision Blizzard in mid January, after already creating similar ripples when the company purchased ZeniMax Media (parent company of Bethesda) earlier in 2021. While this isn't the first time the government has intervened during this deal — with initial worries about the potential gaming monopoly Microsoft is building — it seems some parts of the US federal government are more concerned over three individuals that made colossal investments in Activision Blizzard just days before Microsoft's buy was publicly announced.
On Jan. 14th, three investors spent over $100 million on Activision Blizzard stock valued at $40 a share. Four days later, Activision Blizzard revealed it was being bought by Microsoft and that the deal would value stock at $95 a share. As long as the purchase goes through, these three recent investors stand to make over $100 million in profit. However, the US Justice Department and the SEC have some questions as to how these supposed individual actors knew just when to buy Activision Blizzard stock. Here's who the US government is investigating and why something shady might have gone down before Activision Blizzard and Microsoft's big deal.
Stock Shenanigans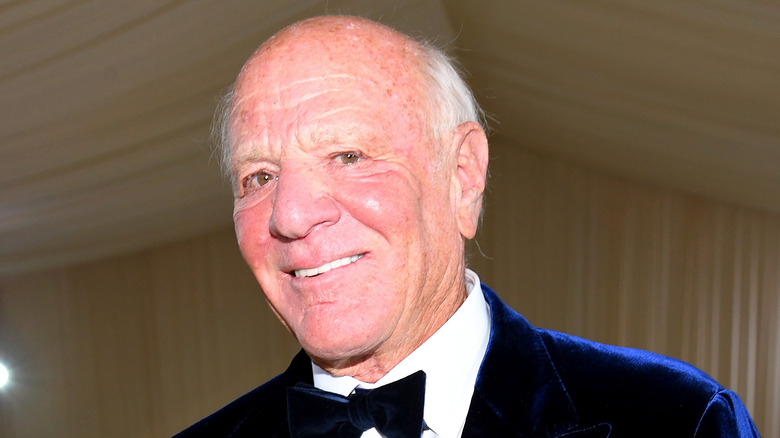 Kevin Mazur/mg21/Getty Images
The three people who made sizable investments in Activision Blizzard stock just before the acquisition are far from novices on Wall Street. There's the co-founder of Fox Barry Diller, music mogul and Dreamworks co-founder David Geffen, and the socialite son of a German prince, Alexander von Furstenberg. All three are now the subject of an investigation by the US government to determine how the trio know each other and what they knew about the Activision Blizzard deal before it happened. 
That said, there is some public knowledge about how the three investors intersect. Diller is the glue that holds everyone's relationship together. Diller has been both a long-time friend to Geffen as well as a previous business partner. Diller is also currently married to von Furstenberg's mother, making the third investor Diller's stepson. Tying everything back to Activision Blizzard, Diller had previously served as a member of Coca-Cola's board along with current Activision Blizzard leader — and source of non-stop controversy — Bobby Kotick.
While the three investors maintain that they simply saw Activision Blizzard stock at a price they believed was undervalued, the US Justice Department and SEC aren't so sure. Speaking to The Wall Street Journal, Diller said, "It was simply a lucky bet," continuing, "We acted on no information of any kind from anyone. It is one of those coincidences." Time and the pending investigation by the federal government will tell if that's really the case.