Will Smith Just Dethroned MrBeast's YouTube Record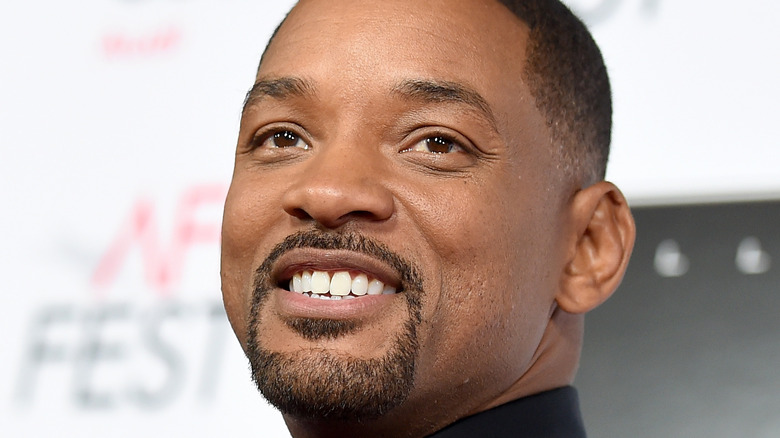 Kevin Winter/Getty Images
For anyone who might have been living under a rock, or just waking up from a 100-year sleep, Will Smith slapped Chris Rock during the Oscars ceremony on Sunday night. Even though Smith has since walked back his stance on the incident, apologizing to Rock after the event, the slap heard around the world has dominated the news cycle since it happened on March 27. Perhaps amusingly, the event also had unintended consequences for one game developer – also named Will Smith. Needless to say, the Oscars slap wreaked havoc on his Twitter mentions.
Now, Will Smith's actions are having another unintended effect on the gaming community. The uncensored clip of Will Smith delivering a curt slap to Chris Rock has now overthrown a MrBeast video as the most viewed non-music clip in 24 hours. A one-minute uncensored clip of Smith and Rock's altercation from Guardian News racked up over 50 million views just a day after it was posted. Unfortunately for MrBeast, that was enough to beat MrBeast's record and shoot the video to the top of YouTube's trending charts. The clip also has over 200,000 comments and over 950,000 likes. One commenter even called it "the craziest moment in Oscar history." 
While MrBeast's dethroned record-breaking video had a completely different vibe than the Oscars clip, it was similarly wild.
Which video went viral for MrBeast?
MrBeast spent a great deal of time and money building a perfect recreation of the hit show "Squid Game." Of course, there was one big difference between MrBeast's games and the real "Squid Game:" MrBeast didn't actually kill anyone. Contestant 079 won $456,000, with the runner up earning a consolatory $10,000. The amount of resources involved in MrBeast's outing made it feel like his biggest outing yet.
MrBeast built hype for his "Squid Game" video for over a month, and when he posted it, it went viral quickly. MrBeast's manager tweeted a day after the video was uploaded, sharing the record-breaking numbers with fans. He noted that the video had to most views in one day (for a non-music video), with over 40 million views. He also claimed MrBeast gained the most subscribers in one day, jumping up over a million within 24 hours.
And with good reason. The "Squid Game" homage was well produced, and featured a mixture of both fans and internet celebrities, who were cast as the enforcers of the game. With the amount of money and time that went into the "Squid Game" production, it's easy to see why it was so successful. Still, some — like Gita Jackson at Motherboard — thought that it was an overly-elaborate "ripoff" that only soared because of its influence from the original "Squid Game."
Even though MrBeast's "Squid Game" video took extensive planning and brought together many contestants for an epic battle, the Guardian News' clip from the Oscars caught an intense moment at an otherwise highly formal event. While records are meant to be broken, it's unlikely that anyone saw this one coming. Of course, that doesn't mean fans remained silent on the event.
Fans are hopeful MrBeast will win again
MrBeast's fans responded to the news with encouragement and sadness. Some gamers didn't think that it was fair to compare the one minute clip from the Oscars with the lengthy, intricately produced video posted by MrBeast. Others suggested that MrBeast should release his own video focused on slapping people in an attempt to get his record back. Still others suggested that viral videos, like the video of Smith slapping Rock, should have their own category.
One viewer tweeted, "It's okay, it's one record that someone else broke. MrBeast still has many other records and I really don't think he is worrying about this and is focusing full on YouTube." It's true that MrBeast has a variety of other accomplishments, and a viral video does not erase the hard work he's put in, or his other achievements in the streaming space. That being said, many were sad to see his record dethroned. Still, as some fans noted, MrBeast said his best video yet is on the way soon, giving fans something to hope for and rally behind in order to take back the record.
MrBeast himself tweeted "RIP" to his record, though it's unclear if he plans to top his "Squid Game" video in an attempt to steal the record back. The streamer typically focuses on his ludicrous giveaways and generosity, but who knows? Maybe his long-awaited collaboration with Logan Paul will break records yet again.