Monster Hunter 7: When Will We Get A Sequel?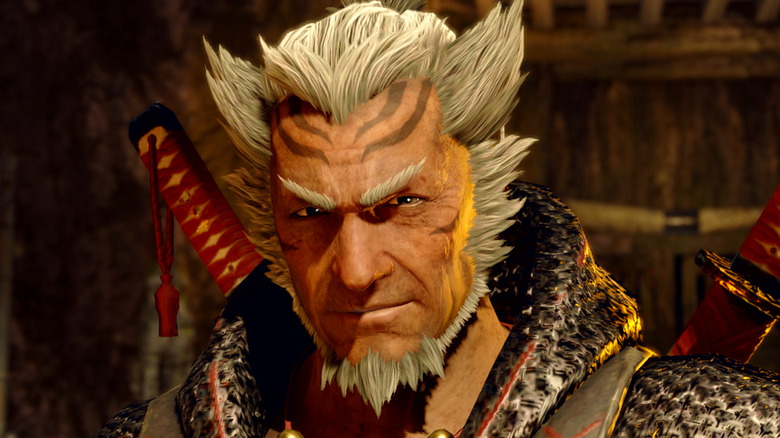 Capcom Co., Ltd.
Recent years have offered "Monster Hunter" fans an enormous amount of stellar content. "Monster Hunter: World" released in 2018 before receiving the "Iceborne" expansion a year later, and "Monster Hunter Rise" launched in 2021 as the sixth mainline entry in the series. Much like the title before it, "Rise" was such a success that it received a PC port, ensuring it wouldn't remain a Switch exclusive after all. It will receive its own expansion, "Sunbreak," at the end of June.
While fans eagerly wait to jump into the upcoming DLC, there's always the question of what will come next. As a franchise that regularly adds game changing features, it's exciting to consider what surprises await in future installments. While details on a what a fresh "Monster Hunter" title could contain are nothing more than speculation, an unfortunate cyberattack against Capcom might have given players an idea of when a new game could arrive.
Alleged leak suggests the next Monster Hunter could arrive in 2023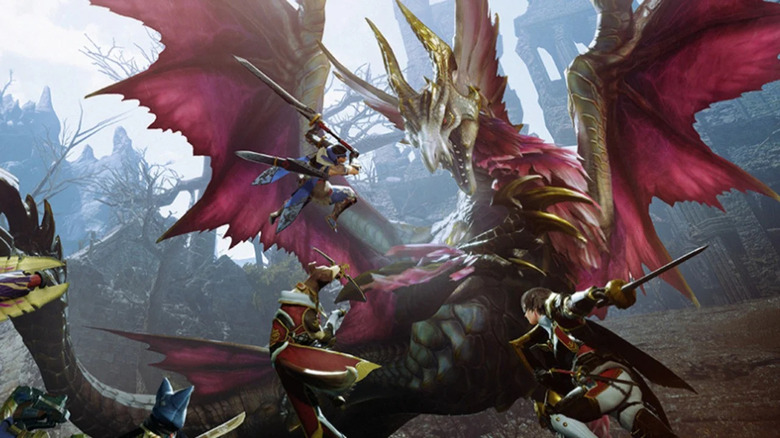 Capcom Co., Ltd.
As a result of the cyberattack, an enormous amount of alleged Capcom documents leaked to the public. One such document supposedly lists the release windows for the company's upcoming content (via ResetEra). The next "Monster Hunter" appeared on the list with a Q2 FY2023 launch target. While neither "Monster Hunter: World" or "Monster Hunter Rise" came out in that timeframe during their respective release years, a new installment dropping two years after "Monster Hunter Rise" seems like a fair estimate. 
Traditionally, non-spinoff entries in the franchise have roughly two to four years between them. However, the idea that the follow-up to "Monster Hunter Rise" will arrive two years later might be too eager of a guess if the next entry is developed for the more powerful Xbox Series X and PlayStation 5 instead of the Nintendo Switch. The title mentioned in the alleged leak could also simply be another spinoff like the "Monster Hunter Stories" series. 
With the massive success "Monster Hunter" has enjoyed, it seems likely that Capcom has a new game in the works. Yet, with "Monster Hunter Rise: Sunbreak" so close to its debut, the company could be devoting most of its time and resources to ensuring the expansion has a strong launch. If recent trailers are anything to go by, the DLC should add plenty of content to tide over "Monster Hunter" fans until news on the next entry finally rears its head.