Star Wars: Hunters Fans Just Got More Bad News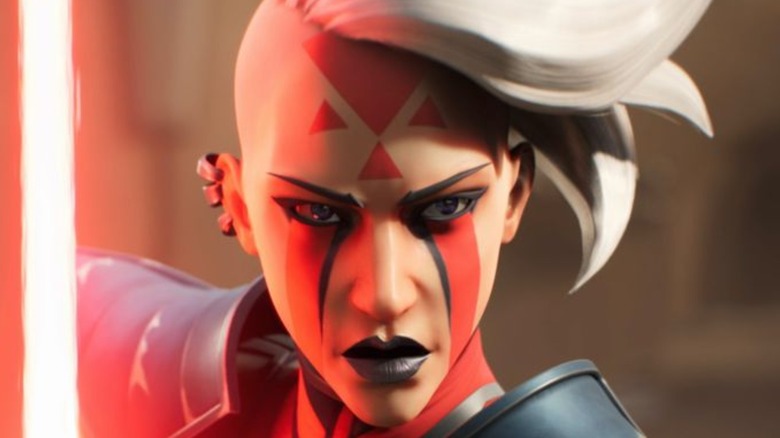 Zynga
"Star Wars" has been getting video game adaptations for decades, but now it seems that the franchise is entering something of a golden age in the gaming sphere. "Star Wars Jedi: Fallen Order" and LEGO Star Wars: The Skywalker Saga" were both recent titles that were incredibly well received. In the wake of these successes, fans have "Star Wars Eclipse" and "Star Wars Jedi: Survivor" on the way. And these ultra-graphically intensive games aren't the only projects set in that galaxy far, far away that are in the works.
Advertisement
"Star Wars: Hunters" is a new game developed by Zynga — yes, the company behind "Farmville" — set after the fall of the Galactic Empire. According to the official "Star Wars" website, players will be able to "select from a diverse cast of new characters, including daring Bounty Hunters, heroes of the Rebellion and Imperial stormtroopers. "Star Wars: Hunters" will be free to download for the Nintendo Switch, on the App Store and on Google Play." This is exciting news, as the title will finally offer those "Star Wars" fans who prefer the handheld versatility of mobile devices and the Nintendo Switch a new game that they can play with their friends. 
Unfortunately, players are going to have to wait a good while longer before diving into Zynga's new "Star Wars" adventure. "Star Wars: Hunters" was originally slated for a release sometime in 2022, but sadly, it appears that this is no longer the case.
Advertisement
Star Wars: Hunters has been delayed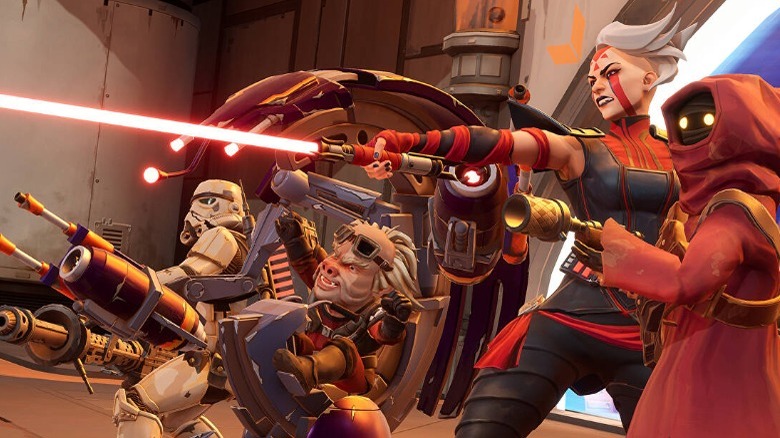 Zynga
The official "Star Wars: Hunters" Twitter account recently sent out a tweet announcing the delay and explaining why the studio would not be able to release the game by its original projected launch window. "We are working tirelessly to achieve our vision for 'Star Wars: Hunters,'" the post stated. "Our Ambition is to create a competitive battle arena game that will entertain for years to come. To ensure we meet the high expectation we are setting for fans globally and ourselves as developers, we have made the decision to delay the worldwide launch." The post then went on to state that the game will now be launching sometime in 2023, although it does not give a specific date.
Advertisement
This is obviously disappointing news for fans who have been eager to play the new title, but most seemed to agree that it's better for the developers to take as much time as needed to ensure that the game is completely ready. Many followers in the Twitter replies thanked the developers for the heads up and expressed hope for the final product, although the news was clearly a disappointment for a number of "Star Wars" fans.
Hopefully the delay hasn't pushed the game too far back and fans will still get to enjoy it in the early months of 2023.