Fall Guys: How To Unlock Godzilla Skins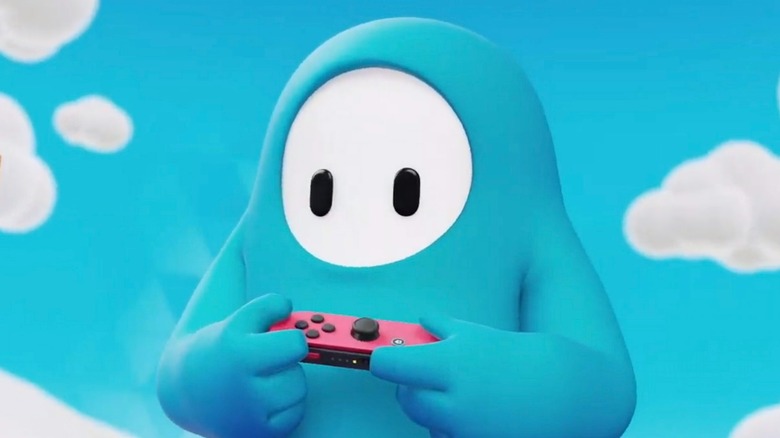 Epic Games Store
"Fall Guys" was one of the biggest games on the internet back in 2020, as streamers were quick to join in the multiplayer fun, and mid-2022 saw the game re-emerging as it became free-to-play on all major consoles in its June update. With that came a new Battle Pass system that had a major problem, but it didn't deter players from the game. Directly afterward, developers gave players a bizarre freebie in the form of a new skin that's basically just a taller version of the classic bean.
Advertisement
Skins are one of the ways that players in the game can show off things they love. They can be super varied and about a variety of things, such as the flashy "Halo" Master Chief skin or the adorable Pusheen skins. Now, Godzilla is heading to the game with several different, exciting variations, and players will need to use Show Bucks in order to unlock them.
The Godzilla skins and the Fall Guys store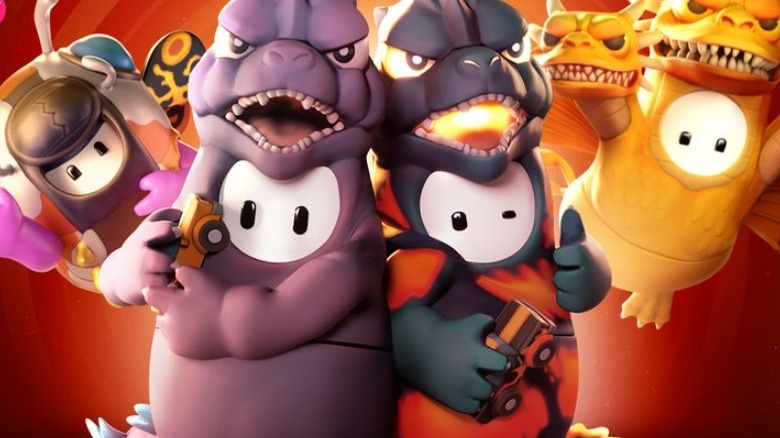 Epic Games Store
The official "Fall Guys" Twitter account announced the Godzilla skins and explained that they would be coming to the Fall Guys store. There are two different Godzilla skins coming, a regular one and a Godzilla 1995 skin. If you're really a Godzilla and/or "Fall Guys" lover, there's even a plushy that you can pre-order on the "Fall Guys" store for $40.
Advertisement
Many fans aren't too happy about this change. When the game became free-to-play, earning cosmetics became much harder and most skins are available as purchasable items. This got a lot of criticism from fans, and Twitter user @MichaelP__ explained that it's not a sustainable way to keep players. Long-time players aren't as happy to see the skins as a result, since they'll actually cost money.
Other players were a bit more excited and even had suggestions for future skin collaborations, like a "Jurassic World" one.