Forspoken Digital Deluxe Edition: What's Included?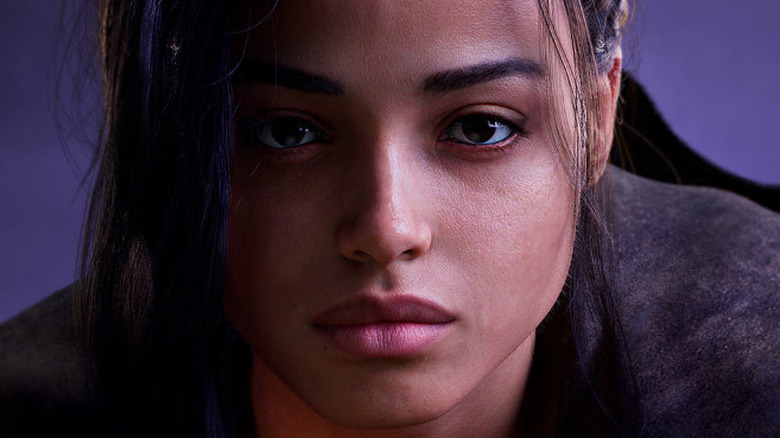 Square Enix
Despite being hit with another big delay, Square Enix's "Forspoken" is finally available for preorders. The title has caught eyes with a gorgeous protagonist bursting with personality, a tactile superhero-esque combat system as seen from the ever-acclaimed "inFAMOUS" series, and a gorgeous open-world reminiscent of both "Horizon: Forbidden West" and "The Witcher 3." This brand-new IP title will be releasing for the PlayStation 5 and PC on January 24, 2023.
"Forspoken" will be available in digital format for both platforms, while physical copies are only offered for the PS5 (per the Forspoken wesite). The standard edition is priced at $69.99, while the "Digital Deluxe" copy is available for $94.99. The pricier version contains a digital artbook, a soundtrack, and early access to the first DLC planned to release later in the year. In addition, there are preorder bonuses — ranging from unique in-game gear and items to physical merchandise — that are exclusive to each platform and retailer and are non-interchangeable. Here's a full rundown on what players can expect from all the different preorder options for "Forspoken."
What Does Forspoken Digital Deluxe Edition Include?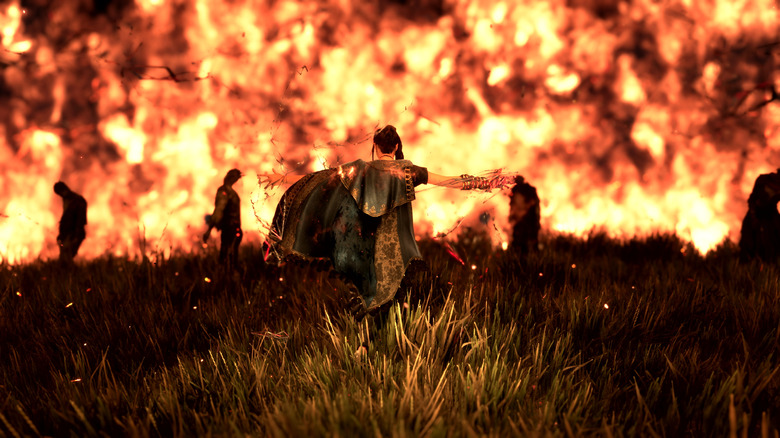 Square Enix
True to its name, the "Digital Deluxe" edition features a fairly typical inventory for exclusive editions of its type, including digital copies of peripheral content as well as early access to future content for an additional $25. According to the official PlayStation Store, Steam, and Epic Games Store listings, the "Digital Deluxe" edition includes:
A digital download of the official Mini Artbook.
A digital download of the official Mini Soundtrack.
A pre-purchase and early access pass to the prequel DLC "Forspoken: In Tanta We Trust," which is slated for a Summer 2023 release.
Prospective players with both a PS5 and a PC should note that the PlayStation Store listing includes a "Rare Resource Kit" that the PC edition listings do not. Additionally, Steam lists a "Digital Deluxe Edition Upgrade" that's currently unavailable for purchase on any of the other official storefronts. For players who aren't sure if they want to spend the extra money on the "Digital Deluxe" edition, and they're planning to purchase on Steam, the upgrade might be worth considering.
What Are The Preorder Bonuses For Forspoken?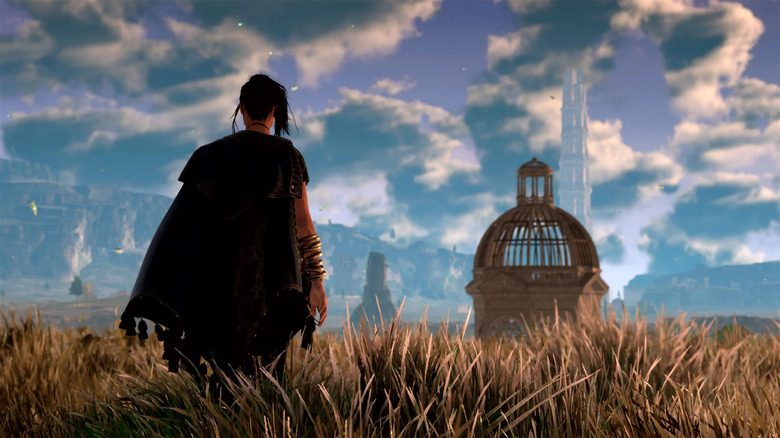 Square Enix
All early purchases of either the standard or "Digital Deluxe" editions will include preorder bonuses that are exclusive to each platform and retailer, as listed here:
The PS Store listing also includes a note that the PS5 digital preorder bonuses might be "made available for purchase at a later date." If players aren't too attached to in-game items, and own a PS5 that can run physical copies of games, it's worth noting GameStop's exclusive character cards. That said, the cards will only be available while supplies last — so those keen on the sleek-looking card set should place orders fast, before they sell out.