Metroid Prime Almost Sounded Very Different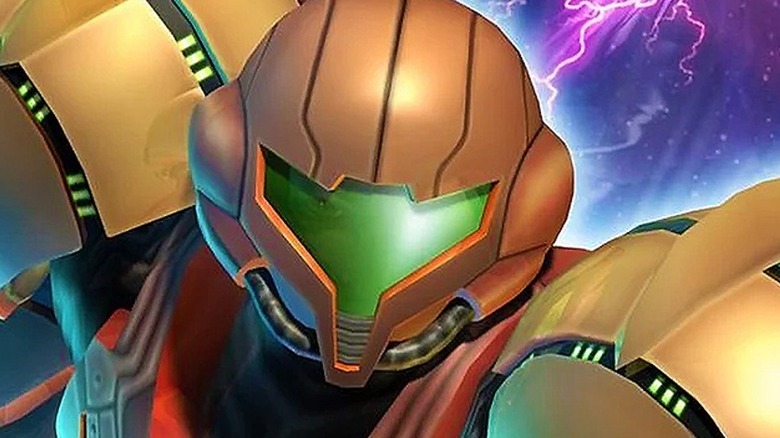 Nintendo
While "Metroid Dread" is a strong entry on its own, it wasn't exactly what many fans had been craving when it released in 2021. The hotly anticipated "Metroid Prime 4," originally announced in 2017, is still nowhere to be seen. Fans are reaching for any and all signs that the title is still on its way, but nothing concrete has been announced since Nintendo rebooted development. A newer "Metroid Prime" rumor had fans buzzing that the original "Metroid Prime" trilogy could be remastered and on its way to the Switch, but it's only speculation at the moment. Another thing that may cause fans to speculate is the question of just how different "Metroid Prime" might have sounded if influential electronic duo Autechre had composed the soundtrack.
Apparently, this was almost the case. During a recent AMA on Twitch, Sean Booth, one half of Autechre, was asked if he could talk about what exact his and fellow band member Rob Brown involvement was with the original "Metroid Prime" from 2002. While asking Booth about "Metroid Prime" may sound pretty random, it's something that may have been eating at this particular fan and others for quite some time. Both Booth and Brown are credited within the "Special Thanks" portion of the ending credits for "Metroid Prime," which has never quite been explained until now.
Nintendo went a different way for Metroid Prime's music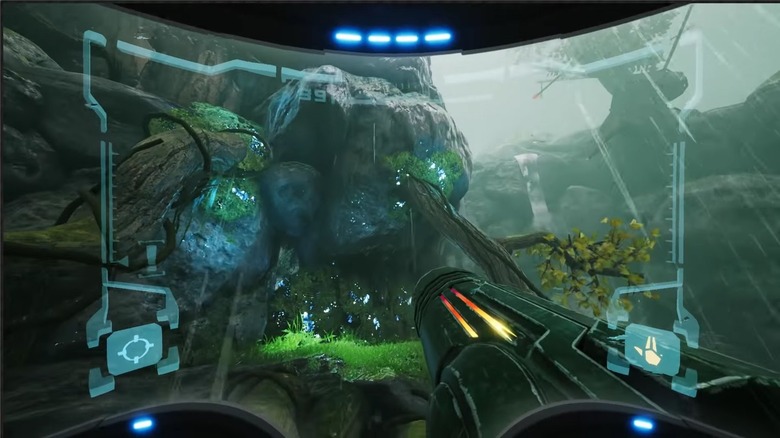 Nintendo
In a moment from the AMA captured and shared on Twitter by the band Good Willsmith, Booth opened up about the experience. "Even though I am violating an NDA technically by saying this, but basically we got asked to do the soundtrack by [Retro Studios]... We met up with them in Austin, and they were really keen and we were really keen because it was f***ing 'Metroid.' You know, best game ever." However, as Booth went on to explain, the group's involvement was ultimately very limited.
"Then Nintendo kind of borked it for some reason and wanted their guy to do it, so that was that, really," Booth said, noting that he doesn't think the final product bears much of a resemblance to Autechre's music. Composer Kenji Yamamoto would be the one who ended up creating the soundtrack for "Metroid Prime," and fans still treasure that score to this day. Why Nintendo decided to go with Yamamoto over Autechre is still a mystery, but it could have simply been due to Yamamoto's prior experience in composing for the franchise. Whatever the reason, at least fans finally have an answer to that mysterious credit.