Saints Row: These Are The Minimum System Requirements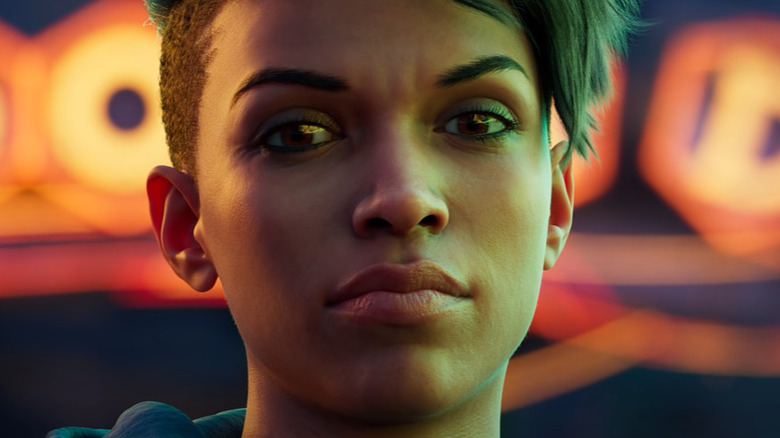 Deep Silver
The Saints are coming back in style. An all-new franchise reboot will be bringing the "Saints Row" signature bombastic chaos to the start of a brand new story with brand new characters, brought to life by an all-star cast you might have seen before in other big games. After suffering a massive delay from its original February release date, "Saints Row" will finally release on August 23 for every major platform (excluding the Nintendo Switch) — albeit with slightly limited cross-platform options for online multiplayer.
Preorders for every edition of "Saints Row" are still live on the storefronts of each platform, offering free in-game bonuses for purchases made before the release date. PC players can head over to the official listing on the Epic Games Store to check out the edition rewards and place their order. While there's no word yet on what the recommended specs for rendering Saints' style mayhem in full HD are, prospective players can now check out the minimum system requirements to make sure they'll be able to run the game at a playable level.
How to tell if your PC meets the minimum specs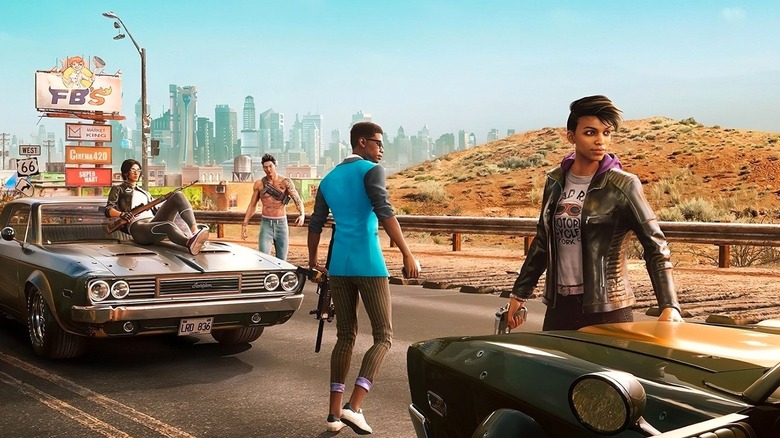 Deep Silver
According to the official Epic Games Store page, the minimum system requirements for "Saints Row" are as follows:
OS: Windows 10 64bit (1080p – 30 FPS)
Processor: Intel Core i3-3240 or Ryzen 3 1200
Memory: 8192 MB RAM
Graphics: GeForce GTX 970 or AMD Radeon RX 480
Storage: 50 GB available space
DirectX: DX11
VRAM: 4 GB
With the Intel Core i3-3240 and Ryzen 3 1200 both listing a maximum capacity of 3.40 GHz (per Intel and AMD), most other processors at or around the same GHz count should more than suffice. Figuring out graphics cards can get a little more complicated for those unfamiliar with the ins and outs of GPU numbers, but as a general rule, graphics cards from the same companies can be compared via release date: the newer the graphics card, the better. For reference, the GeForce GTX 970 was released on September 19, 2014, and the AMD Radeon RX 480 was released on June 29, 2016 (per Nvidia and AMD), so any GPU models from Nvidia or AMD released after these respective dates should be able to perform adequately.
It doesn't seem that "Saints Row" will be as graphically intensive as some other current-gen releases — the minimum specs of "Elden Ring," for example, are much higher in comparison. If you're still unsure, however, you can check out the specs of your model and the required models from the official websites of the hardware companies.