PlayStation Finally Confirms The Controller Fans Have Been Asking For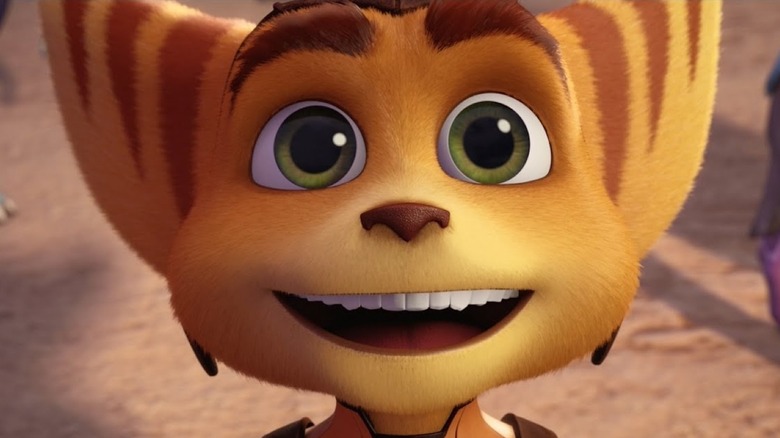 Sony Interactive Entertainment
Gamescom 2022 is underway, and the opening night show has been full of big reveals and exciting news. Fans are getting updates on long-awaited games like "Hogwarts Legacy," "Return to Monkey Island," and the latest entry in the "Sonic" series, as well as announcements for brand new titles. In addition to these game reveals, gamers also got awesome hardware news from Sony. Namely, the company is finally giving fans the PlayStation 5 controller they've been asking for.
In the past, Microsoft was apparently thinking about stealing features from the PS5 for its controllers. According to Xbox boss Phil Spencer, his team was very impressed with the capabilities of the DualSense controller, and was potentially looking at ways in which Xbox could borrow some of those innovations for its own hardware in the future. That has not quite come to pass, but it looks like Sony is already trying to return the favor by borrowing some ideas from Xbox for its own new DualSense wireless controller. 
Microsoft previously released its Xbox Elite Series 2, which features an incredible degree of customizability. From button-mapping, to a choice of different thumbstick shapes, to adjustable resistance on the trigger pull, the controller has been a hit with players, even though it costs a pretty penny and has proven difficult to find in stores. Sony looks to be drawing some inspiration directly from the Microsoft Elite Series for its new DualSense model. During Gamescom's opening night livestream, Sony finally unveiled the DualSense Edge.
DualSense Edge brings customizability to PlayStation controllers
In a new trailer, Sony revealed its customizable DualSense Edge controller and fans are loving it. This new wireless controller looks to promise the same sort of customizability as the Xbox Elite Series 2, finally bringing many of those features and quality of life improvements to the PS5. These include a number of presets that allow you to save your customized button mapping preferences, all new back buttons, and even the ability to swap out the controller's thumbsticks.
A post on the official PlayStation Blog touted just what a huge deal the new controller was, marking the DualSense Edge as "the first-ever high-performance, ultra-customizable controller developed by Sony Interactive Entertainment. Designed to give you an edge in gameplay by allowing you to create custom controls, the DualSense Edge wireless controller invites you to craft your own unique gaming experience tailored to your playstyle." In other words, this thing is designed to be a literal game-changer.
After being posted to YouTube, the trailer immediately attracted excited comments from fans announcing their plans to pick one up as soon as possible, as well as their joy at finally getting something that Xbox users have been enjoying for some time. Of course, the similarities between the new DualSense Edge and the Xbox Elite Series 2 weren't lost on anyone. Indeed, some fans are already excited by the similarities, as it will most likely make switching between Xbox and PS5 games feel a little less jarring from a control standpoint. But what has the primary reaction been to the new controller among video game fans?
Fans react to the new DualSense Edge controller
The existence of the DualSense Edge prompted varied reactions from the gaming community. Some fans couldn't help but poke fun at Sony arriving a bit late to the party, while others chose to fan the flames of the unending console wars by defending the Xbox version. Still, the majority of fan response seems overwhelmingly positive, with plenty of PS5 users saying they can't wait to explore the possibilities and create a controller that's perfect for them. Of course, the controller is probably a bit more worthy of excitement if you've managed to snag a PlayStation 5, which some gamers have pointed out is a bit of a sticking point with supply chain issues.
One person who is unbelievably excited to unveil the new controller is Art Director Daisuke Kurihara, who said, "The opportunity to create the DualSense Edge wireless controller was a dream come true for our team... We are thankful to the many gamers, professional esports players, and developers who helped provide feedback on the controller's design."
There is currently no word on an exact release date or price for the new controller, but Sony has promised to keep fans updated as more info becomes available. PS5s continue to be hard to find, but when the supply increases and the new controllers release, expect plenty of gamers to jump at the chance to get their own personalized PS5 controller.