The Real Reason Netflix's Resident Evil Flopped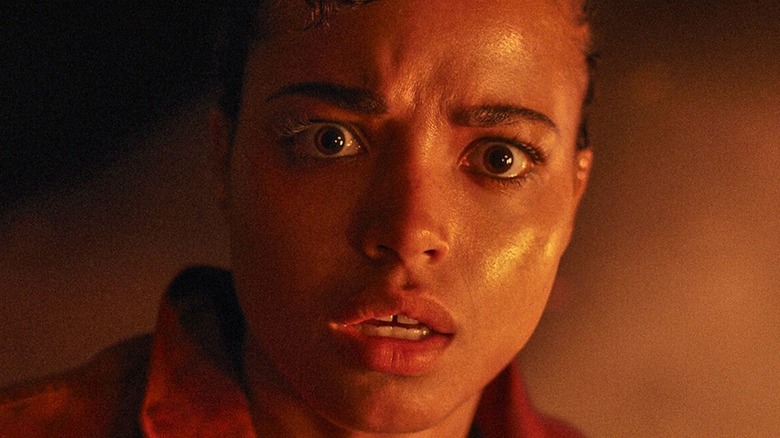 Netflix
"Resident Evil" is one of the biggest names in horror and is arguably one of the most influential game series in the genre, but the franchise has expanded far beyond its source material over the years. There have been spin-off games, animated productions, and perhaps biggest of all, several films starring Milla Jovovich, which brought the world of corporate corruption, espionage, biological warfare, and undead monsters to viewers who weren't familiar with the games. However, these movies took some serious liberties in terms of story, and there were always those who wanted a more faithful retelling of Capcom's original vision. Some have even taken to TikTok to create an interpretation of a "Resident Evil" movie that made viewers go wild.
Advertisement
Many fans hoped Netflix would follow the original games closer than the initial movie attempts had with its "Resident Evil" series. Unfortunately, once the official teaser was seen, fans had a lot to say about it, and it seems that its launch did not go particularly well. While "Resident Evil" was the second-most watched series after "Stranger Things" during the first week of its release (per Variety), this viewership quickly dropped off, and the show was ultimately canceled after just one season. So, what went wrong?
Resident Evil couldn't hold onto viewers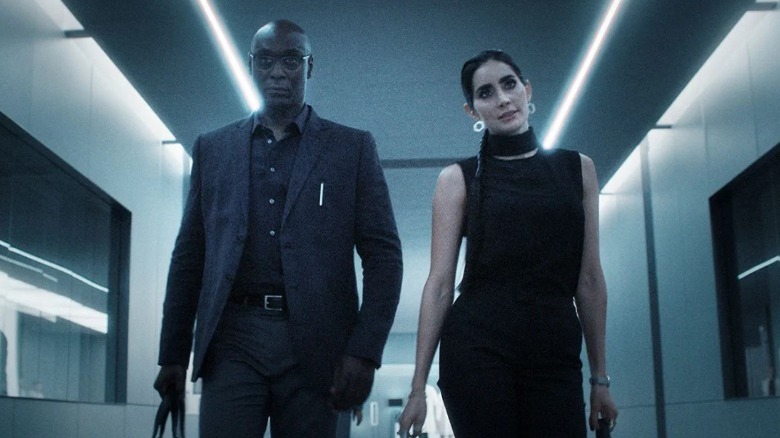 Netflix
It seems that a few factors decided the fate of Netflix's "Resident Evil" series. To start, the show was not the faithful retelling some fans were hoping for — splitting its story between a fictional present day and a post-apocalyptic future where all but a few humans are infected with the T-virus. Fans yearning for the original "Resident Evil" narrative were not amused. 
Advertisement
Then, there is the fact that the series was lambasted by critics and viewers alike, receiving a 55% from critics and a devastating 26% from audience members on Rotten Tomatoes. Ben Travers of IndieWire wrote, "For the majority of the eight-episode first season, 'Resident Evil' is a mishmash of ambitions, likely to satisfy very few fans of the franchise [...] Rather than tell one story well, it tells two stories poorly."
All that said, it seems the main reason Netflix canceled the show was its sheer lack of viewership. While it started strong, Deadline reported that the show struggled to keep numbers up through the second week before dropping out of the Top 10 during week three. While show creator Andrew Dabb previously hinted at introducing fan-favorite vampire Lady Dimitrescu as a later character in the series, with "Resident Evil" now canceled, it would seem like that's no longer in the cards. Instead, fans will just have to settle for her appearance in "Resident Evil Village" until the next attempt at adapting the franchise for film or TV.
Advertisement