Why We're Worried About Marvel's Midnight Suns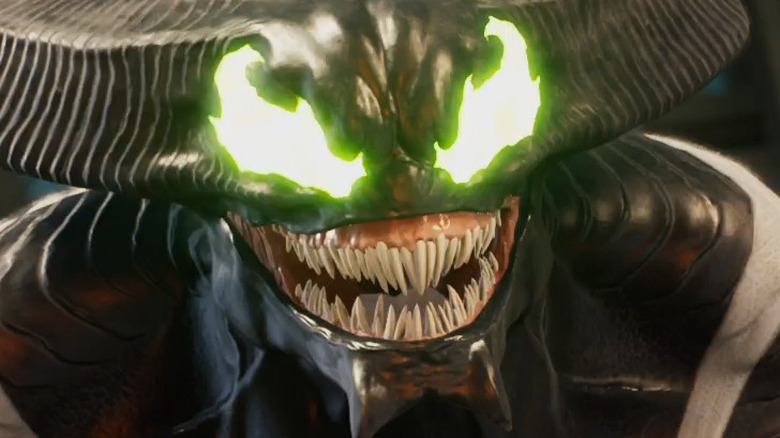 2K Games
Marvel fans have had an up-and-down relationship with video games. While some have gone on to attract favorable attention from the industry and hold high Metacritic scores, like in the cases of "Marvel's Spider-Man" and "Marvel's Guardians of the Galaxy," others like "Marvel's Avengers" have crashed and burned. Firaxis, the developer behind the "XCOM" series, is handling Marvel's next title — but payers aren't sure how they feel about "Marvel's Midnight Suns" yet.
In June 2021, a leak revealed that Marvel had plans with developer Firaxis to create a game that was initially described as "'XCOM with Marvel heroes." Considering "XCOM" was beloved by fans and critics, many nurtured hope that they'd soon be issuing orders a la "XCOM" to Captain America or Scarlet Witch. However, that illusion has since been dispelled and fans have come to learn that "Midnight Suns" will be a very different game from "XCOM." 
Beyond that, there's been a few other things that have gotten fans worried about the title. Between a bit of controversy surrounding the core gameplay and the multiple delays the title has faced, fans are starting to wonder if "Midnight Suns" will be able to deliver on player expectations. Here's why some fans are worried about "Midnight Suns."
Too many delays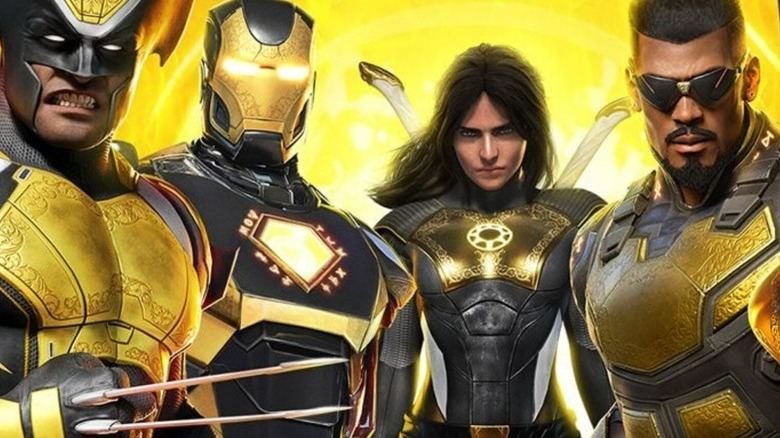 2K Games
When "Marvel's Midnight Suns" was first announced, it was given a release window of March 2022. However, a few months later, that window was pushed back to the second half of 2022. Firaxis let fans know on Twitter that the additional time would be used to add more cinematics, narrative, and polish the game before release.
Fast forward half a year to June 2022 and a release date was finally announced: October 7, 2022. However, that didn't last long either, as fans got more bad news a month later when the game was delayed until April 2023 for PlayStation 5, Xbox Series X|S, and PC. For Switch players and those with last-gen consoles, "Midnight Suns" was delayed indefinitely. This time around, Firaxis explained that the game was the largest it'd ever worked on and that it wanted to ensure the title was exceptional.
Many players weren't too happy with the news, and as the game was pushed back more and more, onlookers started to get angsty about what that could mean for the title when it's finally released. While some fans remain hopeful, the repeat delays are a little worrying to others.
Card-based combat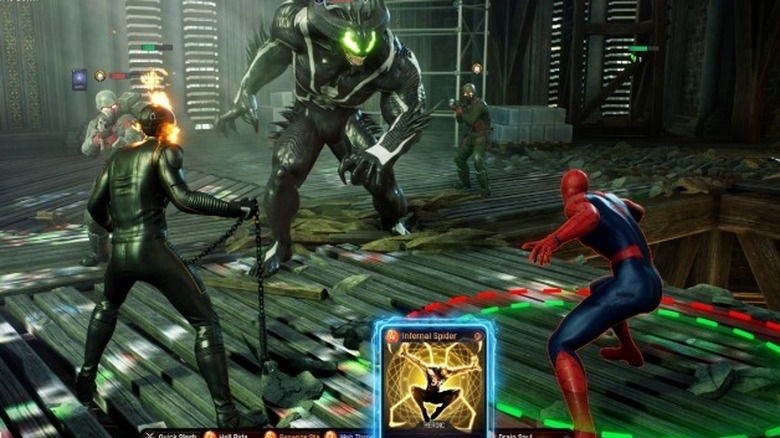 2K Games
Something that has particularly proved to divide fans of "Marvel's Midnight Suns" is its card-based combat. Some players just aren't fans of the card-based mechanics, but they like other aspects of "Midnight Suns," while others have written off the title entirely because of Firaxis' choice of gameplay.
Some people are concerned over the potential randomness that comes along with deck-building. Battles won't completely remain in a player's control if their attacks and defenses are based on the cards drawn. While this can keep things fresh, it can also mean that players may get unbearably bad luck and fail the encounter they're attempting. Fans also didn't like that deck building and card acquisition seemed confusing and vague. 
Overall, plenty of vocal onlookers don't have the strongest faith in the card-based gameplay in "Midnight Suns," with some even saying the game will lack strategy because of the system. Newer gameplay demos have dispelled some of these fears, but some fans remain skeptical. While nothing has been shown off that's been able to sway these fans otherwise; time will tell if all "Midnight Suns" time in development proved worthwhile.