Is Hardspace: Shipbreaker Coming To PS5 And PS4?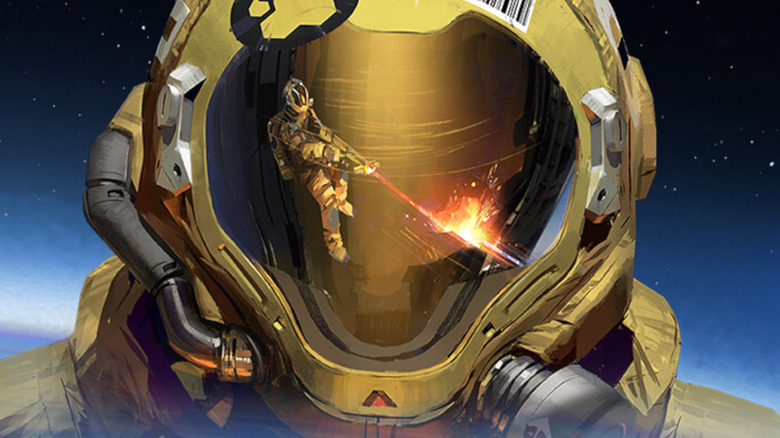 Focus Entertainment
"Hardspace: Shipbreaker," the sci-fi puzzler from Blackbird Interactive, was released in May 2022 to high praise from critics. Carving up derelict ships floating through space with a variety of tools proved to be a novel and challenging experience, receiving recognition for its writing, clever social criticism, and commentary on the plight of working-class laborers in society.
The game offers multiple play modes, countless ship layouts to explore, and plenty of tools or upgrades to unlock — which all help to keep the game fresh and engaging as players slice up giant ships in zero-g. Blackbird Interactive seems to have struck a winning formula and is attracting many new fans, based on the game's Steam user reviews. Unfortunately, the number of players who could experience the title was somewhat limited when the game was released.
"Hardspace: Shipbreaker" was only available on PC at launch, meaning console users couldn't get in on the ship-junking action. Since then, some PlayStation players have likely wondered if they'd ever be able to play the game on PS4 or PS5. Now, publisher Focus Entertainment has provided an answer to that question.
Hardspace: Shipbreaker coming to PS5 and Xox Series X|S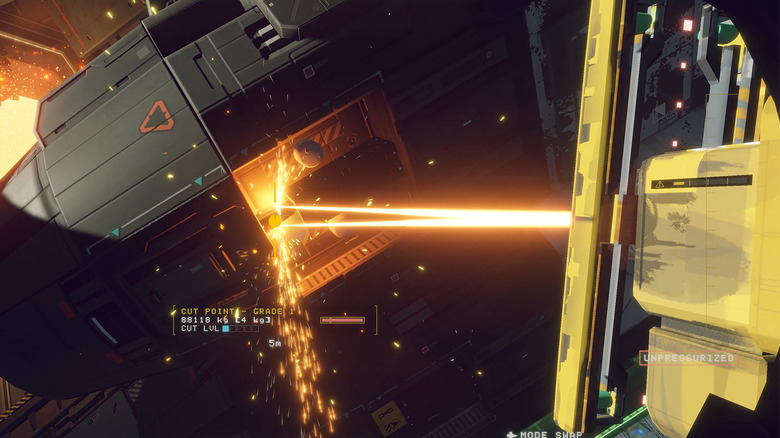 Focus Entertainment
Gamescom 2022 brought gamers lots of exciting news and announcements this year. A new MMO based on "Dune" is in the works with a beta to sign up for, PlayStation unveiled a new controller that fans have been asking for, and fans of "Dead Island" finally got word that "Dead Island 2" is on the way. Focus Entertainment, meanwhile, levied the opportunity to deliver a welcome announcement to console gamers.
A new trailer revealed that "Hardspace: Shipbreaker" will soon be coming to the latest generation of consoles. Xbox Series X|S and PS5 owners will finally get to play the game that PC gamers have been raving about. They won't have to wait too long either, as "Hardspace" will release for consoles on September 20. 
This should please PS5 and Xbox Series X|S owners, though it will be a disappointment for anyone who hasn't decided to pick up (or hasn't been able to find) one of the newer consoles. It's also worth noting that while "Hardspace" will see an arrival on the latest PlayStation and Xbox consoles, it seems PS4 and Xbox One players will be left behind.