MrBeast Gets Called Out For World Record Claim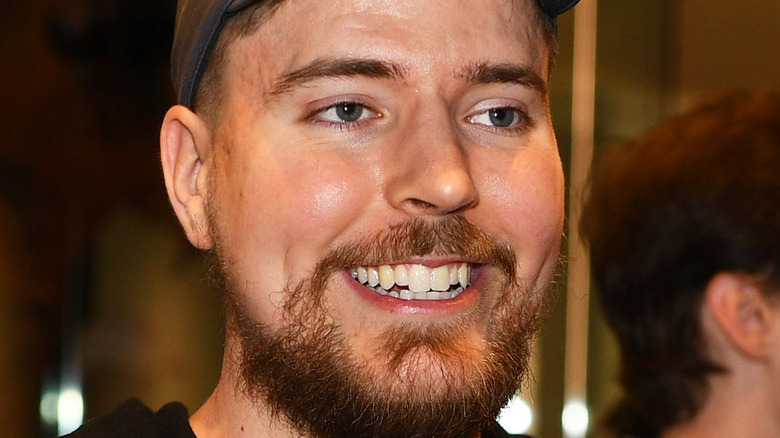 Dave Kotinsky/Getty Images
MrBeast is a 24-year-old YouTuber known for his boundary-pushing video content. For example, when the famous content creator isn't out offering free money to his friends and fans, he's planning full-on "Squid Game" recreations or offering a $1 million gift to fellow streamers – but that's not all MrBeast has to offer.
Advertisement
In late 2020, MrBeast launched a virtual fast-food restaurant called MrBeast Burger. Although the restaurant had no physical locations, it partnered with existing restaurants to deliver a special menu ordered through an online app. Providing an extra source of income for those participating, MrBeast Burger helped restaurants hurt during the pandemic.
In July 2022, MrBeast announced that he would be taking MrBeast Burger to the next level by opening the first physical restaurant for the chain at the American Dream Mall in New Jersey. On top of making an appearance for the opening of the brand-new restaurant, MrBeast announced that he would be hanging out with fans and even working at the restaurant on launch day. This led to an opening day that brought in tons of fans. According to MrBeast, the event was so significant that it even broke a world record. That said, not everyone agrees, including the authority on world records.
Advertisement
Guiness World Records requires proof from MrBeast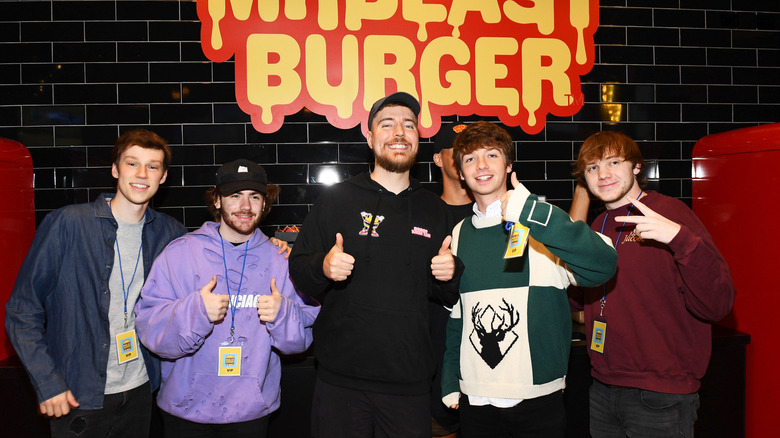 Dave Kotinsky/Getty Images
Fans showed up at New Jersey's American Dream Mall in droves on September 4. Just 10 minutes before opening, MrBeast tweeted a picture of what he believed to be over 10,000 people waiting in line. Though MrBeast warned fans that many people were already waiting, it didn't deter more from flooding in. According to MrBeast, so many people showed up by the end of the day that he believed the new restaurant broke the world record for burgers sold at a single restaurant over one day.
Advertisement
While breaking a world record the same day a restaurant opens is a notable feat, Guinness World Records has doubts. Calling MrBeast out on his statement, Guinness World Records tweeted, "show us proof." For the uninitiated, Guinness World Records is the most popular reference book for world records (per news18). However, to make it into the book, record breakers need to be documented and authenticated by the organization's employees — which hasn't been the case for MrBeast. The YouTuber hasn't responded to the Tweet by Guinness World Records yet, but if MrBeast can present the evidence, the streamer's first physical burger location will have made a world-record-breaking splash.