The Real Reason Xbox Hasn't Unveiled Fable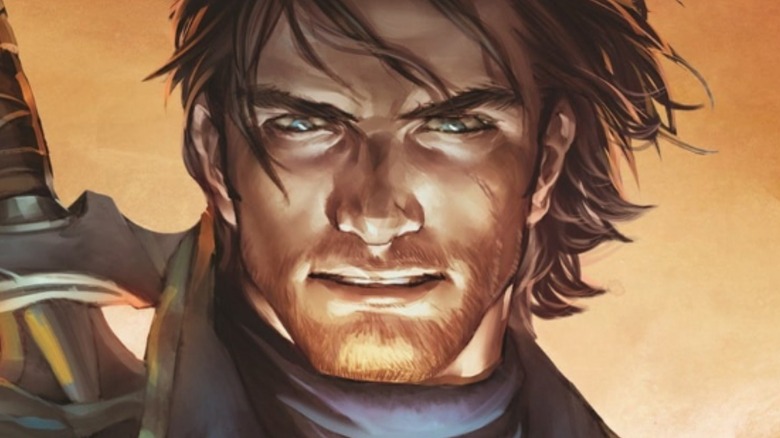 Xbox Game Studios
"Fable" fans have been dying for news on the upcoming entry in Xbox's venerable fantasy series ever since its initial announcement over two years ago. As evidenced by Xbox's apology for a "Fable" tweet, fans are practically chomping at the bit just to have any kind of update or possible peek at the game's development progress. While we still don't have any new trailers or exciting gameplay videos to dissect, there are plenty of reasons for fans to keep their excitement alive.
Fans of 2019's "Control", for example, may want to keep an eye on the new "Fable" due to narrative lead Anna Megill's work on both project. Additionally, the studio working diligently to bring "Fable" back to life is the accomplished Playground Games, which has worked on a number of "Forza Horizon" titles. During PAX West 2022, Microsoft Studios Head Matt Booty expressed not only his confidence in Playground Games, but his constant desire to show off the game.
There's a lot of cool stuff
According to Booty, the folks at Playground Games have been enduring his excitement for a while. "Part of my job is giving air cover to the team. They don't want to show stuff early before it's ready to go, but if there's one game where that's kind of flipped around, where every time I see something I say, 'We should show this,' it's 'Fable.' Because there's a lot of cool stuff. The team has made it very clear that I'm not going to be able to show anything until it's ready." Unfortunately, Booty's enthusiasm didn't betray him and he managed to stay tight-lipped regarding the specific details of "Fable" that he's so eager to display.
Booty went on to explain that he understands the possible confusion fans could have had to the announcement that Playground Games would be handling "Fable" since their pedigree of games consists of the "Forza: Horizon" racing series rather than fantasy-fueled RPGs. However, he believes that the development team has proven that they're up to the task. "What I'll say is that the craft and dedication that [Playground] brought to 'Forza: Horizon,' that every bit of that is going to be applied to 'Fable' and they get it."
We don't even know what year we can expect the new "Fable" to release in, but we do know that when it does arrive it will be coming day one to both Xbox and PC Game Pass. Hopefully it will not only offer plenty of great experiences for new players, but serve as a strong return to form for the franchise's fans.