Ninja Didn't Get The Reaction He Was Hoping For After His Big Return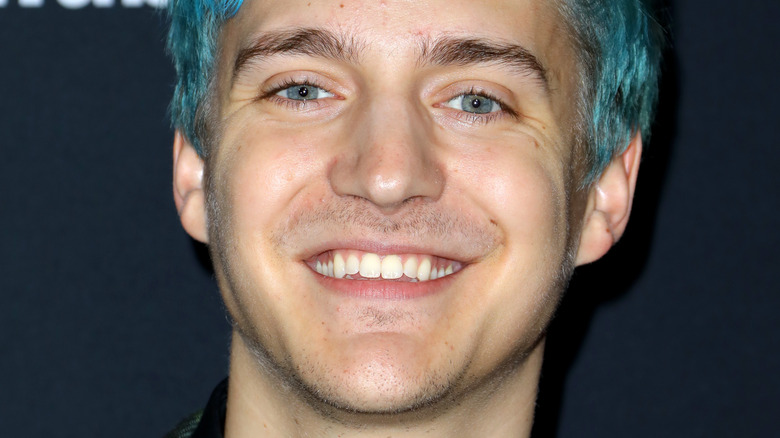 Jc Olivera/Getty Images
Early in September, Ninja abruptly said that he'd be taking a break from streaming and he didn't know when – or where – he'd return. Needless to say, the sudden streaming break had fans freaking out online, and many speculated what Ninja's non-announcement might mean. The streamer de-branded all of his social media, removing his profile picture and changing his name to "User Not Found" on Twitter to create the appearance of a deleted account. Viewers speculated that Ninja might be making a big change soon, with some already guessing that he'd be moving his streaming setup to a different platform – and they weren't wrong – but his announcement shocked everyone.
On Sept. 8, 2022, Ninja tweeted, "Took a little time off, but now I'm back...and I'll be live EVERYWHERE." His caption was accompanied by an announcement video showing some of the biggest moments in his career, including his appearances on "The Masked Singer" and "The Tonight Show with Jimmy Fallon." The video then cut to a more traditional announcement, where Ninja said, "I'm going to be live... everywhere! Twitter, Instagram, TikTok, Facebook, Twitch, Patreon, maybe... OnlyFans?" He concluded by saying that he'd begin going live on all platforms starting Sept. 9. 
While some viewers saw the decision as wise, others didn't give Ninja the reaction he was hoping for during his big return. Instead, many saw his brief break as somewhat exploitative of those with mental health issues. When Ninja initially tweeted that he was taking a break, many of his fans showed an outpouring of support, while others remained suspicious. One user tweeted that Ninja should take time to heal himself, noting, "I'd be disappointed if this turns into some marketing campaign." Unfortunately, that's exactly what happened.
Gamers say mental health is serious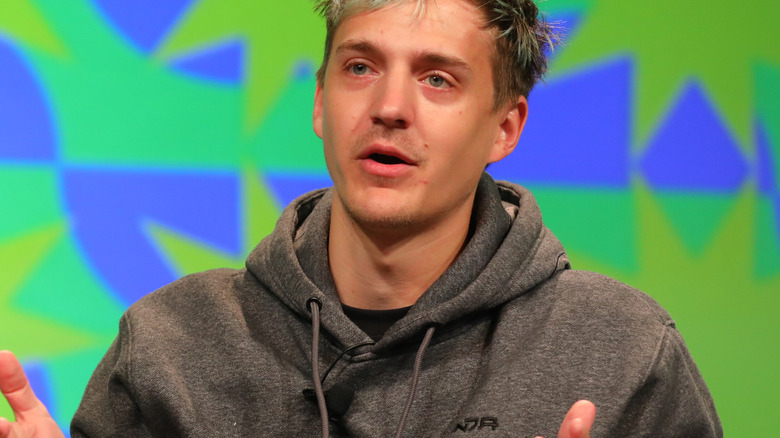 Diego Donamaria/Getty Images
Both gaming professionals and fans were disappointed that Ninja allegedly used a false mental health crisis as a cover for switching platforms. Zach Bussey, who frequently writes about Twitch and streamer coverage, commented on Ninja's move and noted that Ninja essentially gets to establish the rules of what streaming on multiple platforms simultaneously looks like. That being said, Bussey also remarked, "Ninja approached this terribly. The poorly acted mental health crisis thing was stupid and unnecessary. There are big issues with mental health in the streaming community and using it as marketing ... is a stain on an otherwise intriguing plan."
One viewer wrote simply, "When the rumors came out that [Ninja] was possibly switching platforms and this was an attention grab for it made me livid." YouTuber TheTacticalBrit said, "Utterly embarrassing really to use mental health as a marketing strategy." While it's possible that Ninja did genuinely desire a break from streaming, many viewers have suspected it was all part of his plan to launch his plans to simulcast on multiple platforms.
Then again, many fans defended Ninja's decision, and argued that he likely did need a break from streaming. Another fan also felt that Ninja didn't use mental health as an excuse, commenting that it was clear from the get-go that Ninja wanted to rebrand and expand to different platforms.
Regardless of the way Ninja approached his move, no one can deny that streaming on every platform is an unexpected move.
Fans joke about the move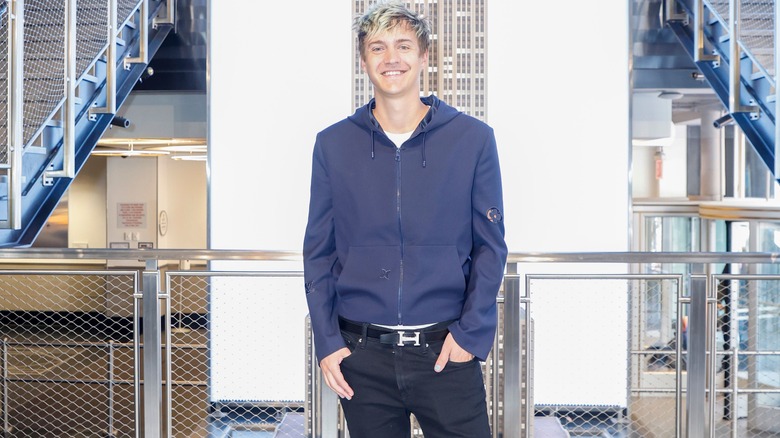 John Lamparski/Getty Images
Ninja isn't the first streamer to make the move to other platforms, of course. Big names like DrLupo, Myth, LilyPichu, and Fuslie have all made the decision to leave Twitch in favor of YouTube Gaming in recent months. However, Ninja is the first major streamer to announce a move to all platforms, including ones not traditionally thought of as havens for gamers, like TikTok.
Streaming on multiple platforms at once will certainly come with new challenges. Some Twitter users wondered how Ninja would be able to keep up with chats on multiple platforms. Others joked that Ninja never reads his chat anyway, so keeping up with several platforms shouldn't be an issue.
Perhaps most hilariously, several users brought up an issue Ninja likely wants to avoid: stream sniping. Ninja famously once said he'd never be able to play "Fortnite" again because of players who used his stream to obtain information about where he was and take him out. Fellow streamer SypherPK commented on Ninja's announcement, writing, "Bro is about to get stream sniped on every platform. LET'S GOOOO!" Ninja simply replied, "Please no." One fan noted that since Ninja replied to the threat, bringing attention to it, every stream sniper will now make it their personal mission to torment him.
While it's unclear how Ninja's experiment will turn out, one thing is certain: He didn't get the reaction he was likely hoping for, and fans haven't been universally supportive of the move.