Ninja's Sudden Streaming Break Has Fans Freaking Out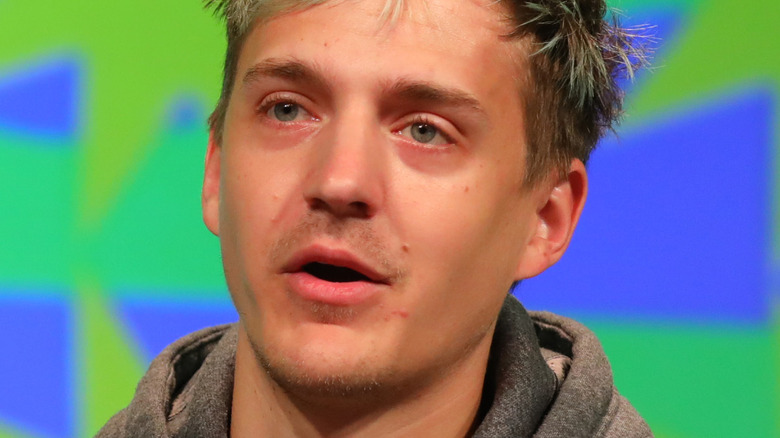 Diego Donamaria/Getty Images
It's not necessarily strange for streamers to take a break now and then, but Ninja's latest streaming break has fans freaking out. On Sept. 1, Ninja announced that he was live on Twitch, posting a link along with an ominous message: "Big things are coming."
Advertisement
The stream started normally enough. Ninja updated his fans on his recent illness, saying that he'd had trouble sleeping while being sick. He played some "Fortnite," chatted with fans, and proceeded as if nothing were wrong. Then, at the end of the stream, Ninja hinted that he might not return for some time. After becoming increasingly frustrated with his "Fortnite" matches, Ninja made the move to rage quit, saying, "I've had enough man ... I'm leaving ... I'm done. In fact, honestly, dude? ... I'm gonna take a break from streaming, dude." He then turned to his chat, essentially telling his fans that while he didn't know when he was going to be live next, he had to quit the current game he was playing for his own well-being. Then, Ninja logged off abruptly.
Advertisement
However, that's not where things ended. Soon after he stopped streaming, Ninja made some changes that have fans confused about could what be next for the streamer.
Fans think the rant could have been staged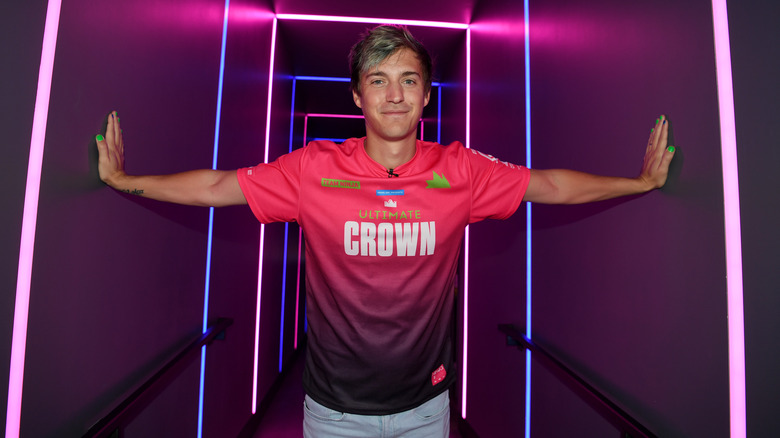 Denise Truscello/Getty Images
Shortly after logging off of Twitch, Ninja made his way to Twitter, where he posted a stark message: "I just need a break...I don't know when I will be back, or where." Some fans thought that Ninja might be overreacting, but acknowledged that mental health is important and shouldn't be ignored. Others thought that the entire incident was pre-planned to drum up excitement for a potential move to a new streaming platform.
Advertisement
One fan wrote, "I'm pretty sure it was staged, he's probably switching to steaming on YouTube instead of Twitch." Others speculated that Ninja might be making the switch because his contract with Twitch was likely almost up, leaving him open to move to a new platform. While the specifics of Ninja's current contract and YouTube's potential interest aren't clear, the timing would make sense. To add to the speculation, Ninja had recently tweeted that he had a scheduled call with YouTube that fell through. While he didn't specify what the call was about at the time, some fans think that the meeting was related to a potential platform change.
The streamer has since removed his profile picture from his Twitter and Twitch account, changing his display name on Twitter to "User Not Found." Ninja hasn't offered any explanation for this change, and fans might be left waiting for the streamer to update them on where he'll be streaming next. Regardless, things are changing, even if no one knows when or how. Ninja's sudden decision to rebrand and potentially move platforms might seem shocking to some, but he could be joining a trend of Twitch streamers making the jump to new platforms. In fact, he's even following in his own footsteps.
Advertisement
Ninja has switched platforms before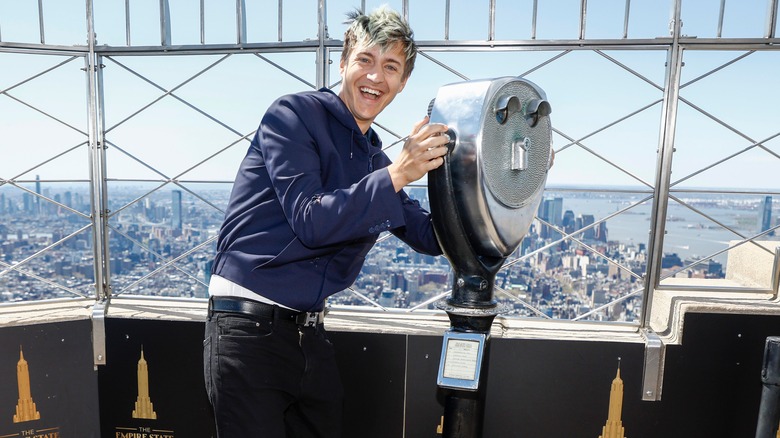 John Lamparski/Getty Images
This wouldn't be the first time Ninja hopped platforms. Famously, the streamer ditched Twitch in 2020 in favor of Microsoft's short-lived Mixer. For a while, it seemed that Ninja's departure from the Amazon-owned platform would have consequences, resulting in a massive fallout for Twitch. However, Ninja's Mixer deal was more tragic than many fans realized, as Ninja alleged that Microsoft refused to address issues with the platform or make it easier for its creators to stream.
Advertisement
Making the move from Twitch to Youtube is a much more well-worn path, though. DrLupo left Twitch in 2021, and TimtheTatman also signed a contract with the platform. Other streamers, like Ludwig, have also made the switch. Then, of course, there's Dr Disrespect, who made YouTube his home platform after being unceremoniously banned from Twitch. While the feud could have ended in a lawsuit, it seems that the Doc has mostly moved on from the incident and found peace on his new platform.
While it's unclear if Ninja will be joining many of the internet's most famous streamers on YouTube, it's clear that for many YouTube just looks better than Twitch, offering more money or a better platform to connect with fans. As for Ninja, his Twitch status has changed, and he's no longer listed as a Partner. This could be yet another signal that the streamer is preparing for a big change.
Advertisement
Ninja hasn't tweeted since his vague message that he'd be taking a break, nor has his wife, Jessica Blevins. Though Jessica Blevins made the decision to resign as Ninja's manager, she still often tweets about his games and events. However, the entire Ninja camp has been silent on the issue. Fans will have to wait to see when – and where – Ninja returns.