How The GTA 6 Leak Led To Rockstar's Latest World Record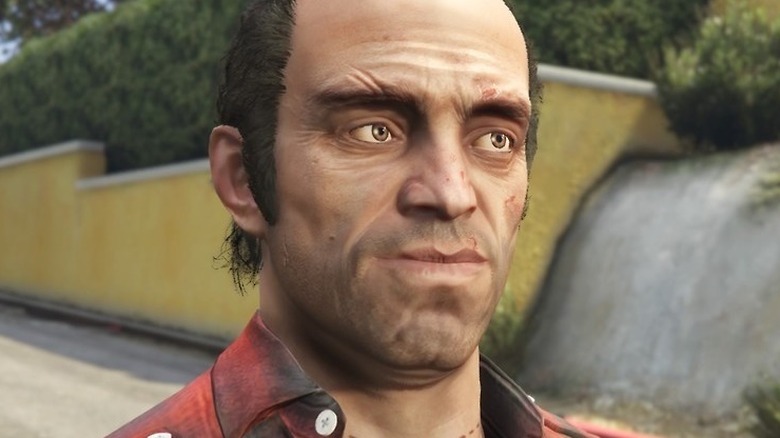 Rockstar Games
When it comes to the massive "Grand Theft Auto 6" leak, it's kind of hard to find a silver lining. In what can only be described as the biggest story in gaming in some time, Rockstar Games experienced a data breach that led to over 3GB worth of development footage from the latest game in the "Grand Theft Auto" series being revealed on Sunday, giving "GTA" fans a glimpse into details such as the setting of the game, as well as its main characters. And while the company has broken its silence and shared that the leak shouldn't affect the game's development in any kind of long-term way, this kind of massive breach has prematurely put the upcoming game under the microscope. For instance, the leak has led some observers to make snide comments about the game's graphics despite the game not being anywhere close to finished. However, amidst all of the negatives, there have still been some notable positives.
Advertisement
For one, the person behind the "GTA 6" data leak has undoubtedly achieved the real-world equivalent of a 5-star wanted level, with the group known as "Laspsus$" now being actively pursued by authorities. Despite the negative ramifications that led to it, Rockstar Games was able to break a pretty cool record in the aftermath of a very bad situation that has undoubtedly caused a great deal of strife.
Rockstar's follow-up tweet sets record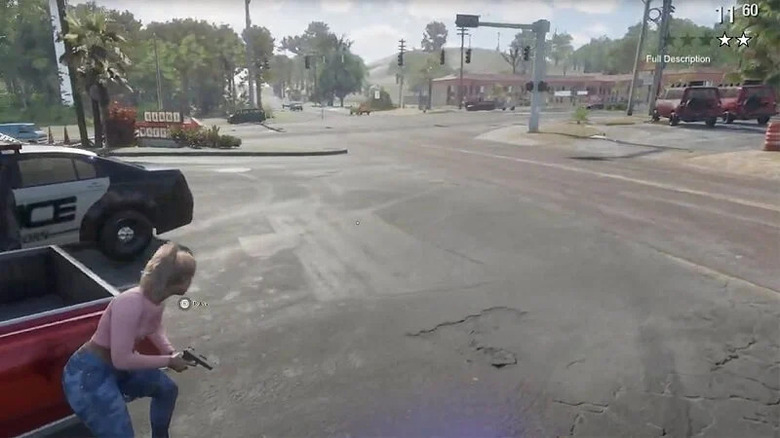 Rockstar Games
After it became apparent that the "Grand Theft Auto 6" leak was authentic, Rockstar eventually broke its silence and made a statement on Twitter regarding the situation and how it would affect the game's development over time. Luckily, the unfortunate situation didn't seem to affect much. However, the company did mention its disappointment in players getting a premature look at such a massive project. "We are extremely disappointed to have the details of our next game shared with you all in this way," the statement read. "Our work on the next 'Grand Theft Auto' game will continue as planned and we remain as committed as ever to delivering an experience to you, our players, that truly exceeds your expectations." Despite its somewhat somber tone, the tweet has since generated so much engagement that it has now set a record.
Advertisement
As noted by dedicated "GTA" YouTuber MrBossFTW, Rockstar Games' statement following the "GTA 6" generated over a million likes, which is an all-time record for a tweet pertaining to a video game. In fact, in the industry's history, no tweet about a video game has ever surpassed the 1 million mark. This is a testament to how big of a deal "Grand Theft Auto 6" is, but is also indicative of how interested fans are in the development process. After the leak, an "The Last of Us" director Neil Druckmann voiced his sympathy in the wake of such an invasive data breach, inspiring a wholesome wave of devs supporting Rockstar. With all those likes getting thrown around on Twitter, one might wonder what kind of competition Rockstar's tweet had.
Advertisement
What other gaming related tweets have generated tons of likes?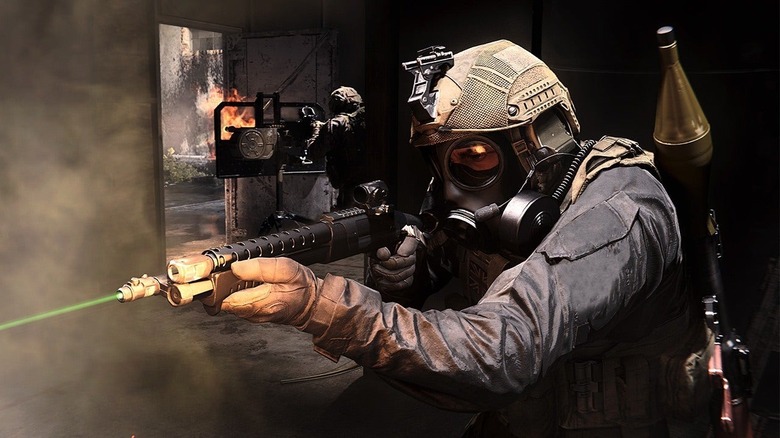 Activision
As of the writing of this article, Rockstar Games' tweet regarding the "Grand Theft Auto 6" leaks has collected nearly 1.1 million likes on Twitter alone, not including the likes it's gotten on other platforms such as Instagram. While this is certainly a special achievement for a game developer and publisher, what exactly was its "competition" prior to this event?
Advertisement
According to Rockstar Intel, Rockstar Games' massive amount of likes is rivaled only by one its own tweets from the past — the one where the company officially announced that another "Grand Theft Auto" game was in development. Upon the game's announcement, the accompanying tweet received over 593,000 likes on Twitter. Outside of Rockstar's blockbuster announcement and the subsequent damage control it had to do after the leak, the third most-liked tweet pertaining to the video game industry came from the official PlayStation account in which Sony announced that it had postponed its PlayStation event on June 4 to a later date due to the protests that came about in the aftermath of George Floyd's death that May (via Resetera).
Advertisement
Other than these three, the fourth most-liked gaming tweet ever came from Nintendo America when it was announced that longtime president Reggie Fils-Aimé would be retiring from the company. Rounding out the top-five most-liked tweets related to video games was Sony's announcement of the PlayStation 5 DualSense controller, which has peaked at over 290,000 likes.