Embracer Boss Weighs In On Saints Row's Harsh Reception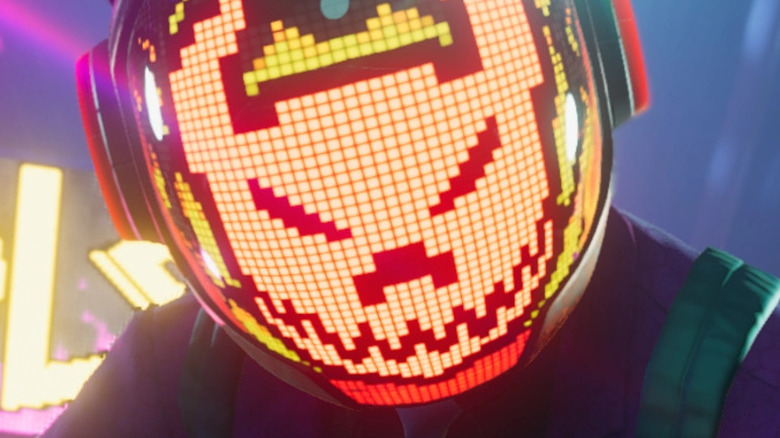 Deep Silver
After years of waiting, fans finally got to return to the world of "Saints Row" with a reboot of the series in August 2022. Despite high hopes and a massive delay by developer Volition, the game proved to be a disappointment. Critical reactions were overwhelmingly negative, highlighting the numerous bugs and glitches along with generally mediocre gameplay. Even the more forgiving reviews portrayed "Saints Row" as middle-of-the-road, with little to set it apart from competitors.
Fan reception was also very unenthusiastic, with plenty of people venting their frustrations about the combat and story on social media. While it enjoyed strong pre-order sales, "Saints Row" quickly dropped in the European charts after release according to GamesIndustry.Biz, and is now seen as a misstep for Volition and publisher Deep Silver. This has not escaped the notice of Embracer Group, the holding company which owns, among other things, publisher Deep Silver. While speaking to investors recently (via Stephen Totilo), Embracer CEO Lars Wingefors discussed "Saints Row" and shared his thoughts about its harsh reception.
Embracer CEO thinks Saints Row will still turn a profit despite reviews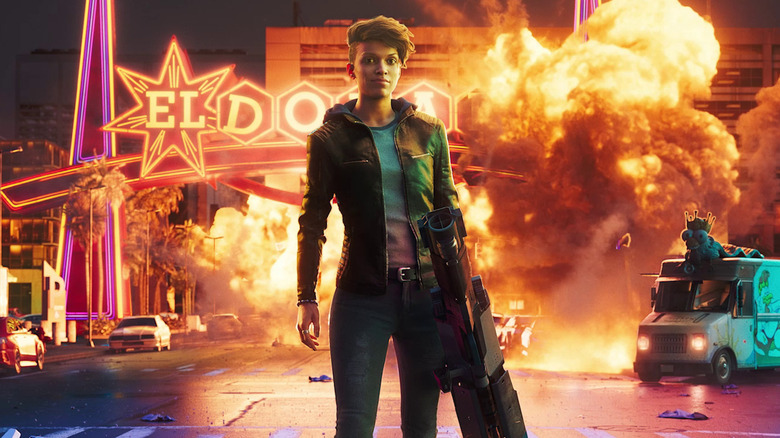 Deep Silver
As reported by journalist Stephen Totilo in a series of tweets, Lars Wingefors acknowledged that many fans weren't happy with how "Saints Row" turned out. However, the CEO did try to present a positive view of the situation, claiming that some people were satisfied with the title. He further predicted that the game, while not as successful as other titles, would still make money for the company. Regarding the future of the series, Wingefors did not give a concrete answer, taking more of a wait and see approach. "I still have a great trust in [the people involved with the game's development] and I am sure they will recommend things for the future," he told investors.
Despite the poor reception of "Saints Row," Embracer Group is not without reason to be hopeful about what's to come. Just this year, the company acquired the studios behind several massive franchises from Square Enix, including "Tomb Raider" and "Deus Ex." It also acquired Middle-earth Enterprises in a move that legal experts predicted would be good news for fans of "Lord of the Rings" games. While "Saints Row" has been a disappointment for fans, critics, and its developer and publisher, the future may still be bright for Embracer Group — a message Wingefors is certainly trying to sell to investors.