How New Tales From The Borderlands Shakes Up Its Puzzles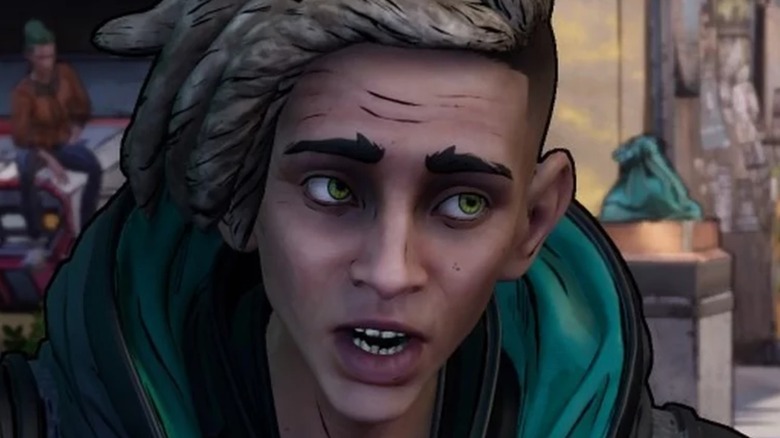 2K
While questions still exist about "Borderlands 4" and when gamers will finally see its release, the next "Borderlands" title is coming sooner than you think. On Oct. 21, "New Tales from the Borderlands" — a sequel to the 2014 episodic point-and-click "Tales from the Borderlands" — will be released across all platforms. This new "Borderlands" title divided fans when it was first announced due to the fact that Gearbox Studios will be developing the title as opposed to Telltale Games, which developed its predecessor. However, in the time that's passed since the release of "Tales from the Borderlands," the original Telltale Games has dissolved, leaving Gearbox to pick up the subseries and put its own spin on it with "New Tales from the Borderlands."
In the original "Tales from the Borderlands," players controlled Rhys and Fiona, who were Vault Hunters from varying backgrounds. This time around, the latest entry into the subseries will revolve around a whole new cast of characters who are on Vault Hunting missions of their own. While the story may have a similar premise to its predecessor, it seems the team at Gearbox has been working hard behind the scenes to not only live up to the success of the previous game, but improve upon the impressive blueprint it left. In regards to the latter, Gearbox is more specifically working on ways to make puzzles a more fun experience for the player. And the developer is doing it in an interesting way.
Puzzles will be more action oriented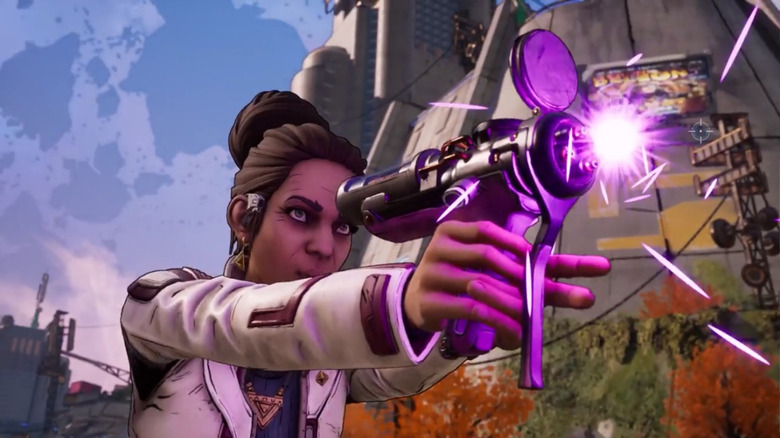 2K
In an interview with Eurogamer, Pierre-Luc Foisy, lead designer on "New Tales from the Borderlands," spoke about how the team at Gearbox Software has been working on the new "Borderlands" release and determining how it will cater to a modern audience. The designer also mentioned how the developer intends to make the puzzles way more engaging than they were in the original "Tales from the Borderlands." According to Foisy, the key to this has been to incorporate more action in "New Tales" than there was in its predecessor.
"So for example, free-walk sequences, where you're controlling a character, sometimes felt a bit like [they] didn't fit with the story at that point, like they were kind of just a break," Foisy said of the puzzles in the original "Tales from the Borderlands." "So we tried to make them a little bit more involved with their story, and also a bit more like action sequences. Fran is a good example of how she can make her way through obstacles or puzzles within the game in a more action-y, new way." Gamers will have to wait to see exactly how these puzzles have changed when the game arrives later this year.