Legacy Of Kain Might Finally Be Set For A Comeback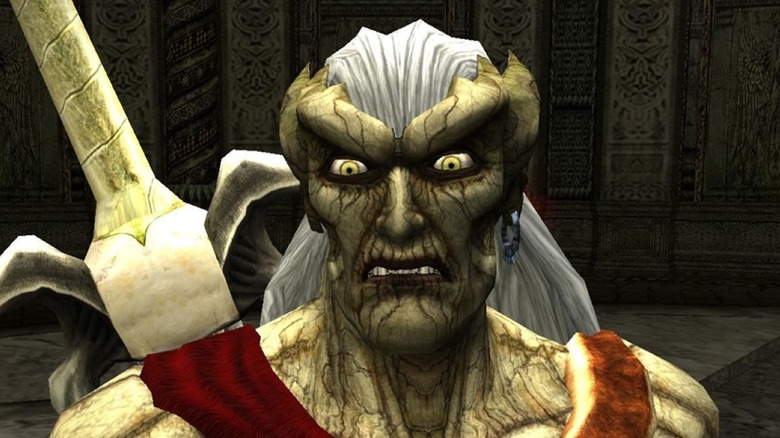 Eidos Interactive/Embracer Group
The "Legacy of Kain" series has been quiet for some time with the last entry in the series, "Legacy of Kain: Defiance," released in 2003. This is not for lack of interest or passion among fans, however. Despite some ups and downs, the series still has a cult following and is often ranked among the best vampire games of all time.
Praised for its combat, exploration, puzzles, and dark, gothic setting, the series is still remembered fondly by those who got to experience it decades ago. The complex, time-bending story continues to intrigue players and has been cited as a narrative worthy of its own TV series.
Despite the ongoing support for the franchise and the fact that the stories of the main characters, Kain and Raziel, are incomplete, nothing has been done with the series for some time. While there was an attempt to revive it with a multiplayer game in the 2010s, it was ultimately canceled (per Eurogamer) and there has not been a release of any kind in nearly twenty years. Now, however, fans have reason to be hopeful that the "Legacy of Kain" will finally be making a comeback after developer Crystal Dynamics released a survey online.
Survey hints at new life for Legacy of Kain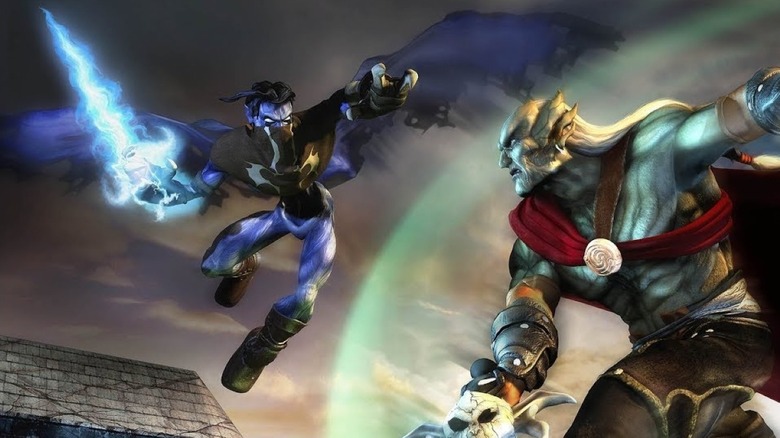 Eidos Interactive/Embracer Group
Recently, a survey appeared online where Crystal Dynamics invited players to "give feedback on the potential future of the franchise." The survey asks gamers to answer questions related to their familiarity, history with, and feelings for the "Legacy of Kain" games as well as with vampire games in general. It also features plenty of questions regarding what fans would like to see in a future game in terms of features, content, and even whether the next game should be a sequel, reboot, remake, or remaster. While the survey didn't verify that a new game is in development, it did seem to indicate Crystal Dynamics is considering it seriously.
There has been speculation that "Legacy of Kain," along with some other popular series, will see revivals in the future since the Swedish company, Embracer Group, bought several studios and franchises from Square Enix. Since this acquisition, Crystal Dynamics has also announced a new "Tomb Raider" game. Further, it was revealed last year that Embracer was supporting the revival of another lost franchise with a new "TimeSplitters" game.
Between these recent developments and Embracer's acquisition of Middle-Earth Enterprises and the rights to "Lord of the Rings" games, it seems that the company is very interested in expanding its list of franchises and that "Legacy of Kain" will possibly be the next to receive some attention. While nothing is certain yet, fans will likely be hopeful that, like its protagonists, this series will soon rise from the dead.