Hideo Kojima Reveals When Fans Will Get Answers To This Mysterious Teaser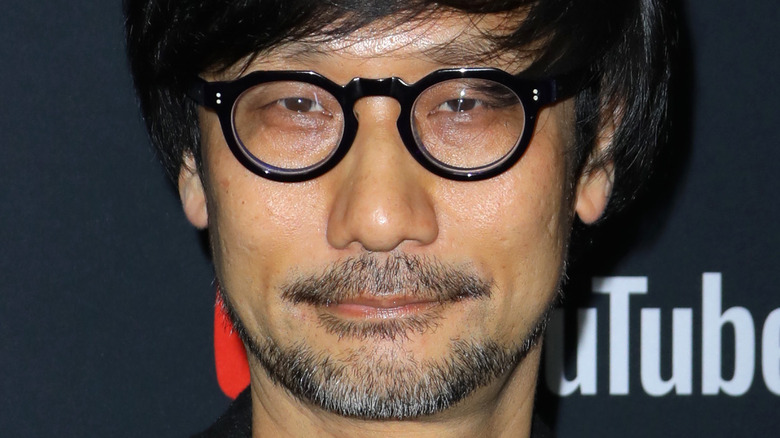 Jc Olivera/Getty Images
Known for defying genres and raising the bar for game design and narrative over his long career, legendary game developer Hideo Kojima loves to pose questions without answers. The developer has a knack for garnering attention for almost everything he does, and is one of few developers with a strong fan-base. Kojima left longtime parent company Konami in 2015 after disagreements over the "Metal Gear Solid" series, and later eyes turned when he began Kojima Productions, an independent game development studio. The most recent game from Kojima Productions, "Death Stranding," was met with polarizing reviews, but after "Death Stranding Director's Cut" released in March 2022 it's become something of a cult favorite.
Earlier in 2022, after the Tokyo Game Show, a picture of a silhouetted feminine figure behind the text "WHO AM I" and the Kojima Productions logo became the landing page for the company website. It was later posted to Twitter by Geoff Keighley, the host of The Game Awards. However, on Oct. 5, 2022, Hideo Kojima posted the image again without any text to his own account, and said "the answer to WHO at TGS will be in the next WHERE," confirming that things will be made more clear soon.
So who is who? Where is where? And when?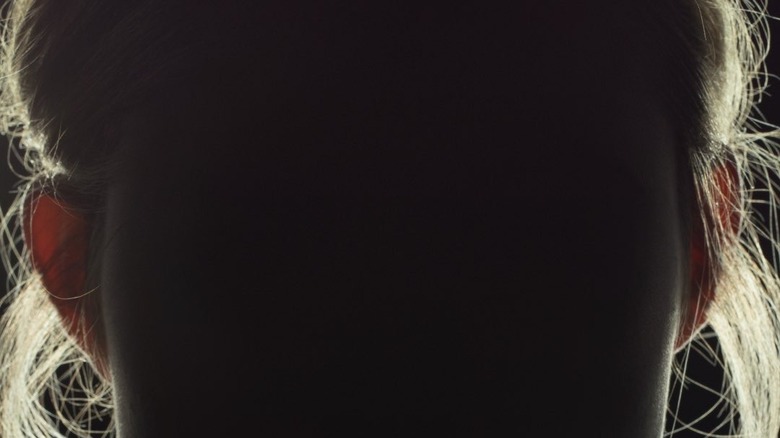 Kojima Productions
The image quickly gained traction as it garnered thousands of interactions on Twitter over just a few hours. The caption is as mysterious as Kojima himself, but it seems to confirm two things: that Kojima fans will find out the identity of the silhouetted figure in the next announcement, and that the next announcement will be focused on "where." Kojima fans have been analyzing this image since it was first posted, though leaks may have already revealed the next Kojima mystery project. Theories range from being mostly conjectural to more believable guesses. According to Kojima's tweet, fans might get more information at The Game Awards, though nothing is certain yet.
Some fans have guessed that the figure is Elle Fanning because it resembles the actress, some think the Kojima Productions leaks revealed earlier in 2022 suggest that the figure is instead Margaret Qualley. While no-one knows the exact date when the image will be unveiled, there are plenty of gaming events left in the year. Hideo Kojima has been highlighted at The Game Awards several times in the past, and he just might be there again this year. His plans are ultimately unknowable, but there's nothing stopping Kojima fans running wild with this post and what it could mean until officially revealed.